New e-commerce platform to help SME's COVID recovery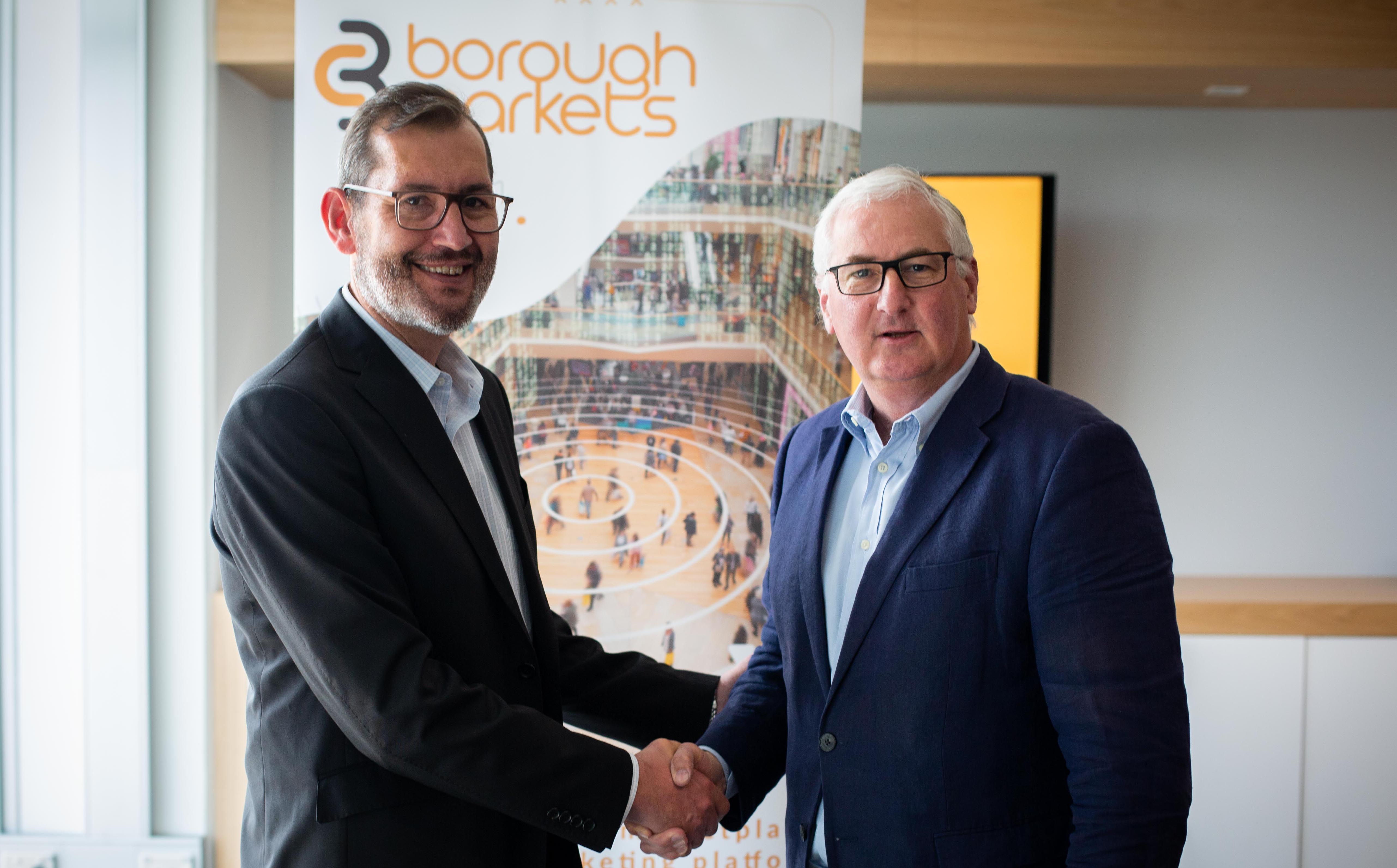 A world-leading, locally developed e-commerce platform launched today will give small retailers and service providers the power to compete with their much bigger rivals online, according to developer Borough Markets.
Borough Markets – a local rival to international e-commerce juggernauts eBay and Amazon - says the platform could also mean the difference between failure and a future for small businesses across Australia fighting their way out of the COVID slump.
Borough Markets Chief Executive Grant Baker said the platform was developed in Australia and differed from international sites because it allowed businesses to share their database resources to deliver on-line marketing services rivalling those employed by commercial giants such as Coles, Woolworths and other national and multi-national brands to reach their customers.
"Borough Markets is all about digital democracy – sharing the power of e-commerce among the little guys who can't afford their own digital platform and in-house expertise to run it," Mr Baker said. "It's unique because it offers SMEs online support to sell their products or services, whether that be health food products, restaurant bookings or yoga sessions, along with a customised, web-based marketing platform – all backed by marketing and creative teams of real people based in major markets across the country."
Borough Markets will give subscribers:
Affordable access to data, data security and artificial intelligence software to put them on a more equal footing with 'big business' when it comes to digital marketing;
A chance to adopt digital customer engagement for the first time – including them in the COVID recovery and hence, future markets;
The ability to target new groups of potential customers using 'predictive purchasing' models. The platform uses machine learning to understand a brand's perfect customer; identify, find and deliver new customers; and tailor their online experience to their personal interests using predictive analytics. The Borough Markets platform then allows the business to analyse sales, website visits, interactions and buyer habits to allow them to better target consumers;
A full account management service (including a traditional account manager) to help them understand and capitalise on the information and advise on design and placement of digital advertising for subscribing SMEs to apply to their business promotion.
Ongoing access to the platform and personal support will cost SMEs between $400 and $1000 a month, instead of up-front costs of tens of thousands of dollars that many corporates spend. Mr. Baker said the benefits flowing to users would be significant, with modelling showing a likely 15 to 35 per cent increase in turnover for the majority of Borough Markets' subscribers.Mr Baker said more than a dozen subscribers had joined the platform pre-launch, including businesses as diverse as Spring Gully, Lobethal Road Wines and Kangaroo Island's Emu Ridge Eucalyptus Oil Distillery, sharing access to more than 100,000 customers.
Spring Gully Managing Director Kevin Webb has been using Borough Markets' predictive analytics.
"Being such an old, traditional company, we need to move with the times and we're looking at new technology, and how it can drive our business forward," Mr Webb said.
"The Borough Markets platform is going to analyse our business, our sales and our customers in a way that hasn't been done before, and we're going to harness those insights to lift Spring Gully to a new level."
Borough Markets earlier this month received a Foment grant from the South Australian Government, aimed at supporting innovative technology in the wine and tourism sectors. Mr Baker said Borough Markets would be working closely with wineries across South Australia to help them grow their business – whether it be online sales, restaurant bookings or boutique accommodation offerings.
South Australian Minister for Innovation and Skills, David Pisoni, said the e-commerce and marketing platform had the ability to be a game-changer in the online marketplace.
"The Marshall Government sees significant potential for e-commerce platforms such as this – particularly with SA being a major SME state. As we come out of COVID, SA's 143,000 SMEs will need every marketing advantage they can get to survive against better-resourced rivals from around Australia and the world," Mr Pisoni said.
Borough Markets will be leveraging Acoustic, the largest independent marketing cloud with a complete focus on the marketer, to help these businesses: build first party data sets with lookalike targeting and outreach, advertise at scale with paid social and engage in programmatic marketing.
"We are pleased to help our client, Borough Markets, and growing Australian businesses through our work," said Antonia Edmunds, Head of Asia Pacific and Japan at Acoustic.
"Borough Markets is innovative in its approach to use the Acoustic platform to maximise ROI for SME customers by connecting first party marketing data through to digital advertising. This will create business value for SMEs in Australia by driving personalised marketing with advanced techniques that are usually only accessible to large enterprises."
Born in South Africa, Mr Baker has held senior roles in multi-national advertising agencies including BLGK Bates, McCann Erickson and Leo Burnett. Borough Markets has the support of global technology giant IBM and the backing of national accounting firm PKF, South Australian economist Darryl Gobbett and South East Asia trade expert David Parsons.
The company is confident it will attract at least 600 SME customers by June – initially focussed on SA and NSW and kickstarted by referrals from PKF to the clients it believes would get most value from the service. Borough Markets is looking to employ up to 18 digital marketing experts and technology specialists in the coming weeks.
MEDIA CONTACT: Verity Edwards at Hughes PR: verity@hughespr.com.au or 0412 678 942