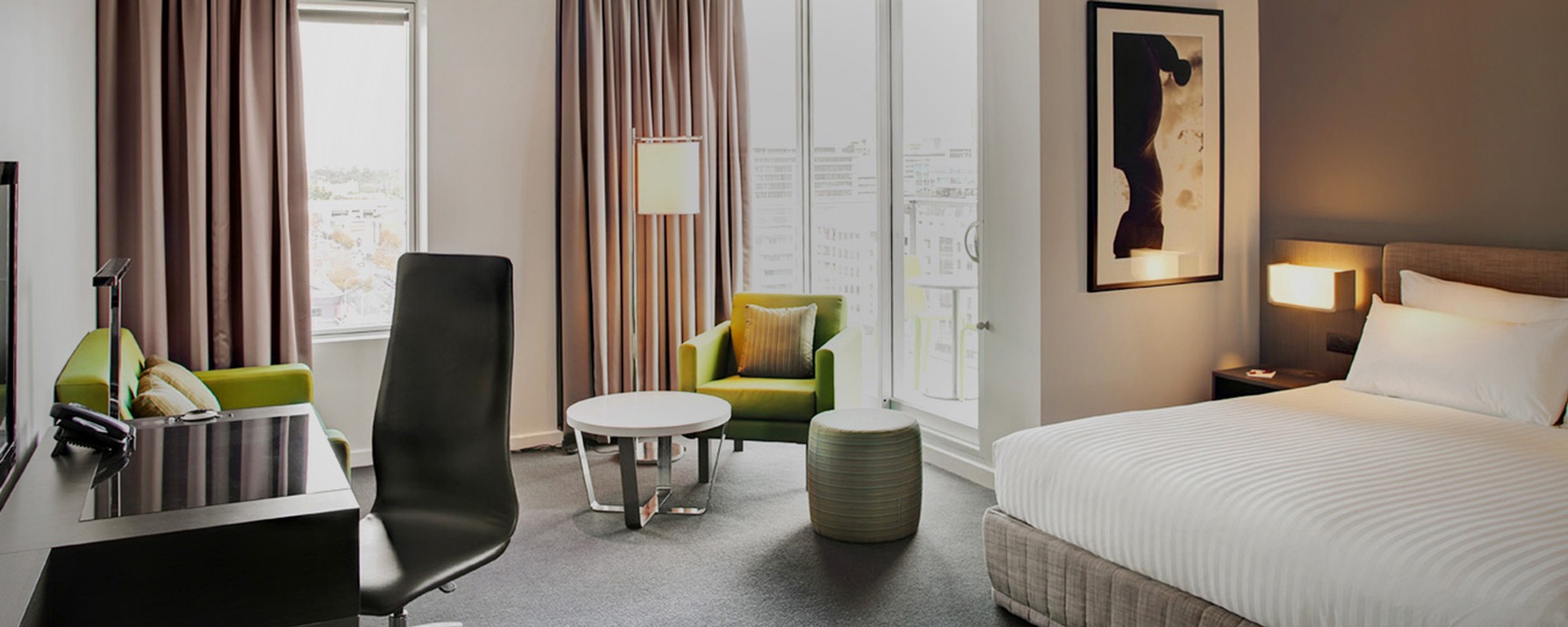 Crowne Plaza
The Situation
Crowne Plaza Adelaide was the first newly built, internationally branded hotel to open its doors in South Australia in more than 20 years. Hughes Public Relations worked with the hotel to implement a communications program to raise awareness and generate excitement about its opening. One of the elements of the campaign was an innovative Twitter competition.
Objectives
Crowne Plaza Adelaide's objective was to position itself as the leading, upscale hotel in Adelaide. It also sought to drive awareness of the hotel's accommodation and food and beverage offerings among key markets including Adelaide, regional South Australia, Victoria and New South Wales.
Elements
Hughes PR developed and implemented a communications calendar of activity in the lead-up to the launch of Crowne Plaza Adelaide, executing a program including hosting hard-hat pre-event media tours and exclusive tours with key "influencers", including members of the tourism industry.
Media releases and images were distributed to long-lead publications, and stories pitched to magazines, newspapers and travel websites.
Crowne Plaza Adelaide established a presence on Facebook and Twitter, and Hughes PR assisted the hotel to manage a Twitter-based competition called "Tweet Yourself to a Night at the Crowne Plaza' to generate interest and attract more "followers" to the hotel.
Hughes PR facilitated meetings with key industry organisations such as the South Australian Tourism Commission and South Australian Tourism Industry Council. Contact was made with key Tourism Australia representatives in the lead-up to the Australian Tourism Exchange.
We developed a bank of editorial and news stories including restaurant reviews, travel editorial, business stories and industry editorial aimed at the travel and conference sectors. A list of key opinion leaders and stakeholders for regular briefings was also created.