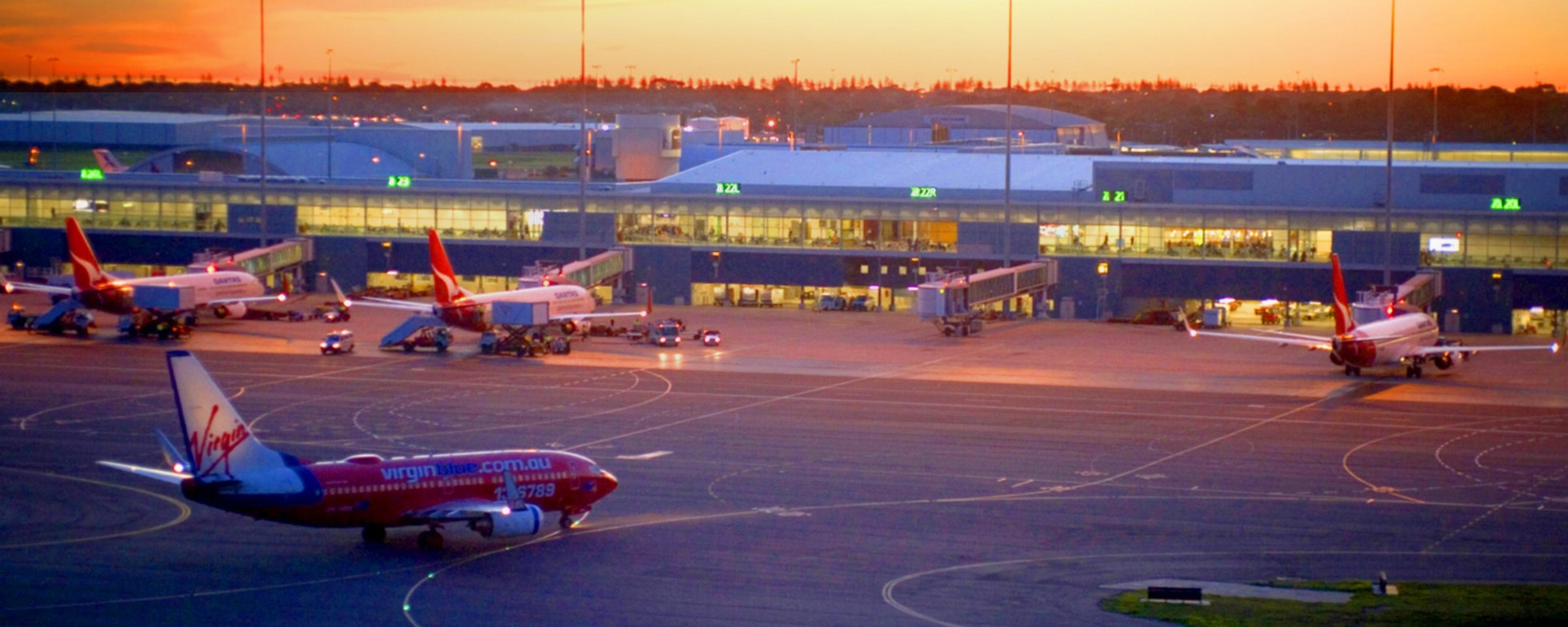 Adelaide Airport
Adelaide Airport Limited (AAL) operates Adelaide and Parafield Airports in South Australia. Adelaide Airport is the major gateway to the State and services international, domestic and regional flights, while Parafield Airport is one of the busiest general aviation aerodromes in Australia. Hughes PR has been providing strategic corporate affairs advice and support to Adelaide Airport Ltd (AAL) for more than 10 years, covering a broad spectrum of communications activities. 
Objectives
Adelaide Airport has a number of key communications objectives across its operations and stakeholder groups. Its overarching objective is supporting the State's growth and promoting the economic and cultural benefits of South Australia.
Other key objectives include:
Supporting South Australian tourism by attracting new international airlines and services to the State;
Effectively managing communications around potential issues arising from the airport's day-to-day operations.
Preparing and implementing communications strategies linked to major infrastructure works at the airport;
Building relationships with key tourism, trade and Government stakeholders to enhance the state's profile interstate and overseas;
Building strategic community partnerships around opportunities to encourage cultural development and engagement in sport; and
Growing the airport's Terminal 1 (T1) retail business by encouraging visitors to the Airport to shop and eat in T1.
Elements
Hughes PR's work with Adelaide Airport Ltd is ongoing and designed to build and protect the reputation of Adelaide Airport over the long term.
The consultancy advises AAL's Managing Director and executive management team on communications strategy at a corporate, customer, stakeholder and local community level.
Hughes PR's role includes managing communications strategy and implementation for major airport projects and announcements, along with day-to-day media and communications support.

Working with Adelaide Airport requires a multi-disciplinary approach. Over the past 10 years, Hughes PR has brought together a number of services to deliver an integrated strategy. These services include reputation management and stakeholder engagement, crisis management, social media, media engagement and publicity and community relations.
The scope of work includes:
Crisis communications planning and establishing protocols for responding to issues should they occur;
Developing and implementing communications strategies to support key events at the airport, such as the opening of the Multi User Integrated Terminal for international in 2005, domestic and regional services, and the opening of the new multi-level car park in 2012;
Management of the airport's social media channels;
Responding to day-to-day media inquiries;
Writing and editing Airport publications such as the Annual Report and community magazine Plane Talking;
Provision of marketing and communications advisory for Adelaide Airport T1 Retail, including supporting advertising and promotional events; and
Assisting with the consultation phase of master planning for both Adelaide and Parafield airports.