Grants to help young South Australians with high care needs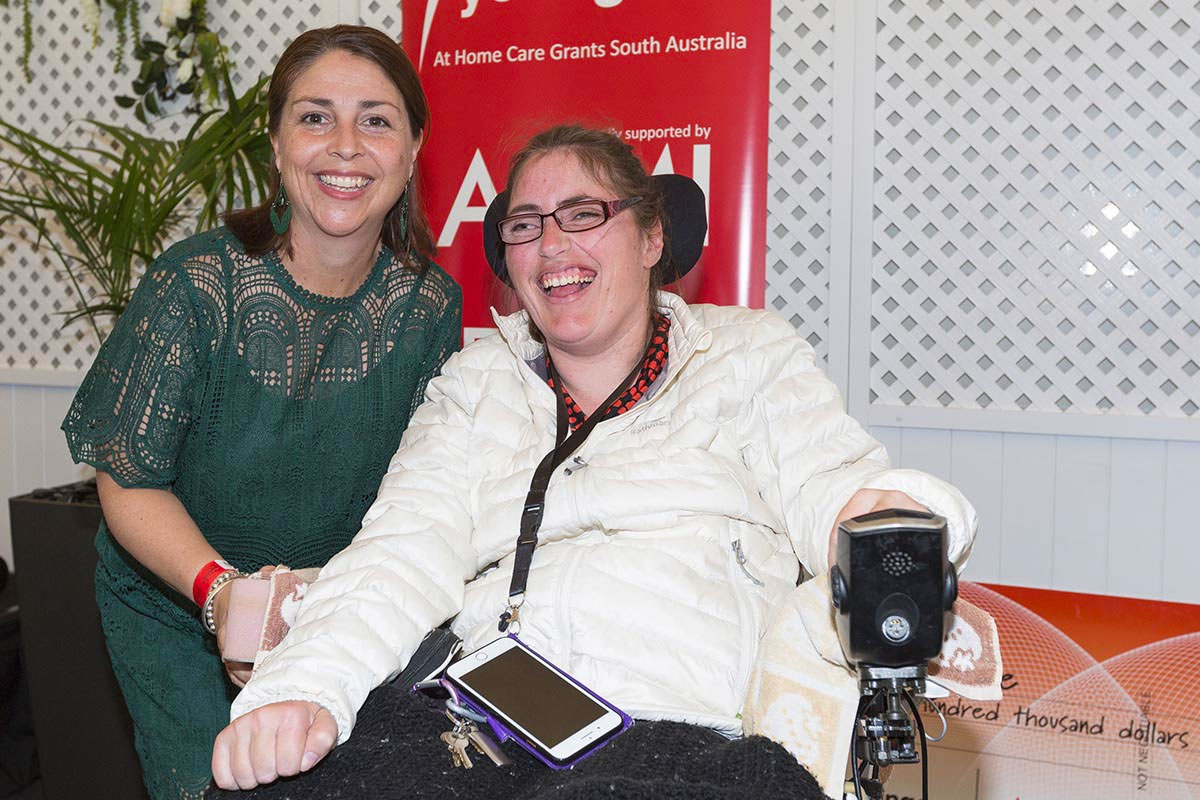 Youngcare will launch its At Home Care Grants program in South Australia on October 15, making $100,000 available to young people aged 18-65 years with high care needs thanks to sponsorship from national insurer AAMI.
This will be the first time Youngcare At Home Care Grants will be available in South Australia, helping young people with high care needs stay at home and avoid aged care by funding equipment, home modifications and emergency respite care.
Youngcare's Chief Operating Officer Melissa Morrison said that in South Australia alone there are 210,000 young people with high care needs currently restricted in their ability to live the young lives they deserve.
"The issues faced by these young people, their families and carers are broad and complex, and with the NDIS still a number of months off, these grants are important for people in the community who are in desperate need of assistance," Ms Morrison said.
"We already know of more than one thousand people in South Australia who have reported a need for supported accommodation and in 2015, the call for At Home Care Grants exceeded available funding by more than $600,000, demonstrating the urgent need for this essential funding to help us close this gap."
According to AAMI Executive Manager CTP, Allicia Smith, it was this need in the community that prompted the insurer to get involved.
"Families often face enormous emotional and financial pressure when caring for a loved one," Ms Smith said.
"AAMI is pleased to be able to support YoungCare in South Australia because we know they make a real difference to the lives of young people with high-care needs and their families."
"It's with the support of partners like AAMI that we are able to improve the quality of life for young people with high care needs and their carers — we are truly grateful for their support," Ms Morrison said.
Adelaide born and raised Youngcare resident Todd Winther, who wrote and featured in Youngcare's latest TV commercial, was in South Australia to help launch the grants program.
"The biggest pain of disability is not the loss of physical movement, it's not the loss of speech or even living with an intellectual disability. It's the lack of choice to go where I want, to do what I want, to live how I want – Youngcare helps people get their choice back," Mr Winther said.
The Youngcare At Home Grants program makes $2,000 through to $10,000 available for young people living at home at high risk of entering aged care, with applications assessed based on need and opening on November 2 and closing on December 14.
For more information: www.youngcare.com.au/our-work/at-home-care-grants
ENDS
Media Contacts:
Marcellina Powell, Rowland, 07 3992 4499 or 0407 744 918
Mark Williams, Hughes PR, 08 8412 4102 or 0401 147 558
About Youngcare
Youngcare is a not-for-profit organisation dedicated to helping young Australians with high-care needs live the young lives they deserve. For more than 10 years, Youngcare has worked tirelessly to tackle a momentous and national issue – more than 7,000 young Aussies with high care needs are living in aged care, a further 700,000 are living at home with limited support, restricted in their ability to live young lives. Youngcare needs your support to prevent them from going into, and facilitate their transition out of, aged care.
www.youngcare.com.au
www.facebook.com/YoungcareOz
www.instagram.com/youngcareOz
www.twitter.com/YoungcareOz