Kodo to take shape as construction officially commences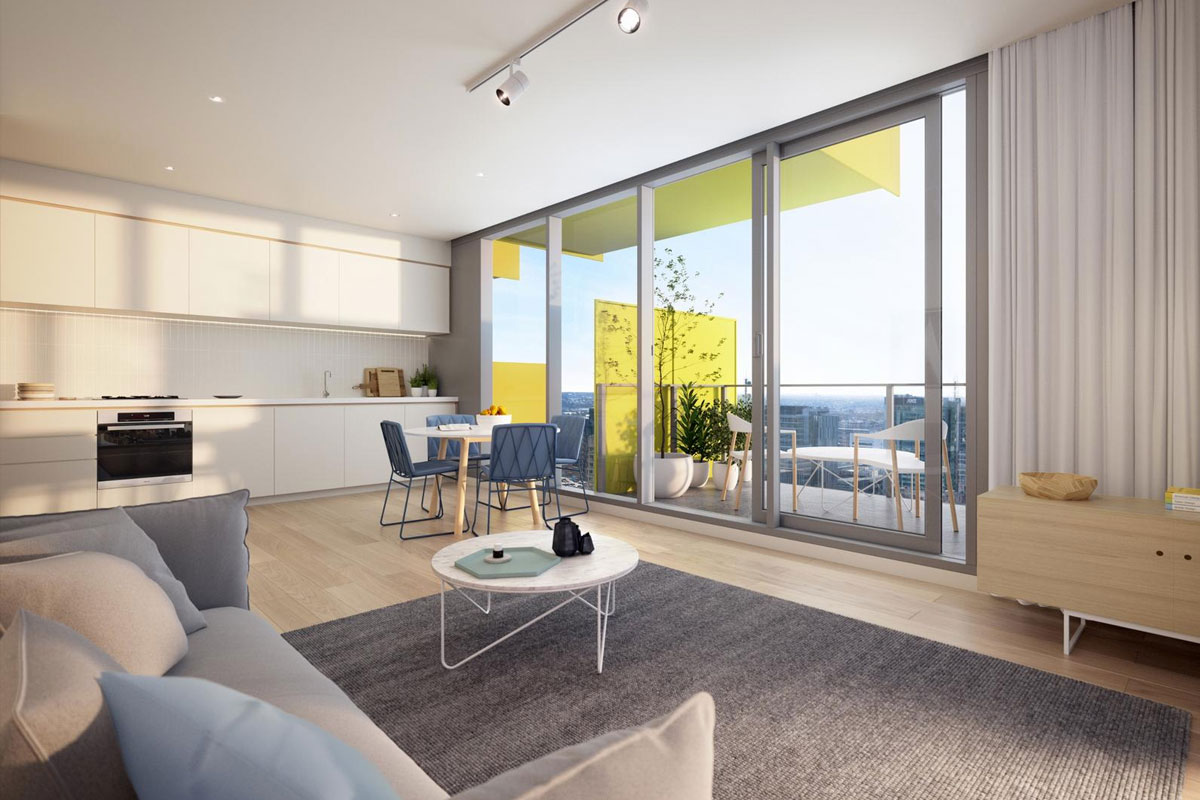 South Australian Deputy Premier John Rau was on hand today to officially break ground on the $100 million, 30-storey Kodo apartment development on Angas Street in the Adelaide CBD.
Developed by Flagship Property Holdings, Kodo has been designed by world-class architect Woods Bagot and is being built by leading Australian construction company Watpac, who completed demolition of the site earlier this month.
Steve Wise, CEO of Flagship, said the delivery of Kodo will add further vibrancy to the city CBD and Victoria Square precinct.
"We've always said that Kodo will become an iconic feature on the Adelaide skyline, and now it's time to deliver," said Mr Wise, who anticipates that construction will be complete and ready for people to move in by the end of next year.
"Having assembled an outstanding project team which has put in an enormous amount of work, it's great to reach this point of the project and see the builders on site and construction underway.
"Our vision for Kodo is about to become reality, which is not only great news for our buyers, but a real vote of confidence in the broader Adelaide economy, including an estimated 250 local jobs during the construction period."
Located at 29 Angas Street near Victoria Square, Kodo will include a four-level podium from ground level, which will incorporate car parking, bicycle parks and residential apartments.
On the top floor of the podium, an exclusive resident 'sky garden' will be established, with landscaped entertaining and recreation areas, as well as surrounding apartments with mezzanine floors and generous private terraces. Additional one, two and three bedroom apartments will then rise up another 26 levels, offering sweeping views towards the Adelaide Hills and coastline.
To mark today's formal ground-breaking event, Mr Wise announced a special 'Head Start' package for first home owners in South Australia. For all eligible first home owners who purchase before June 30 this year, in addition to the State Government's existing $15,000 First Home Owner Grant, Kodo will boost this by 50% or $7,500 on settlement. Purchasers can also access a separate State Government Off-The-Plan Stamp Duty Concession of up to $15,500 up to 30 June.
"So for an eligible first home owner at Kodo, you could now secure government and developer grants of up to $38,000 in total, which is an enormous saving and a real head start to owning your own home," said Mr Wise.
"To further enhance this opportunity for first home owners, we will accept a 5% deposit to secure the purchase and access those savings. So when you consider that construction is now underway at Kodo, it's a fantastic incentive for first home owners to enter the market with certainty and buy a high quality apartment in the best location in the city."
For more information visit www.kodoliving.com.au or call into the Kodo sales suite at 33 Angas Street in the city (Tuesday to Saturday between 11am and 3pm), directly adjacent the construction site.
ABOUT FLAGSHIP PROPERTY HOLDINGS PTY LTD:
Flagship Property Holdings has a reputation for developing and delivering quality property projects throughout Australia, including most recently at the award-winning Sunday Coventry Street Apartments in Melbourne. Flagship Property Holdings is also planning to develop the Royal Hotel site at Kent Town in South Australia.
ISSUED BY HUGHES PUBLIC RELATIONS:
Please contact Kieran Hall on 0422 147 151 or kieran@hughespr.com.au.