Eyre becomes Adelaide's newest suburb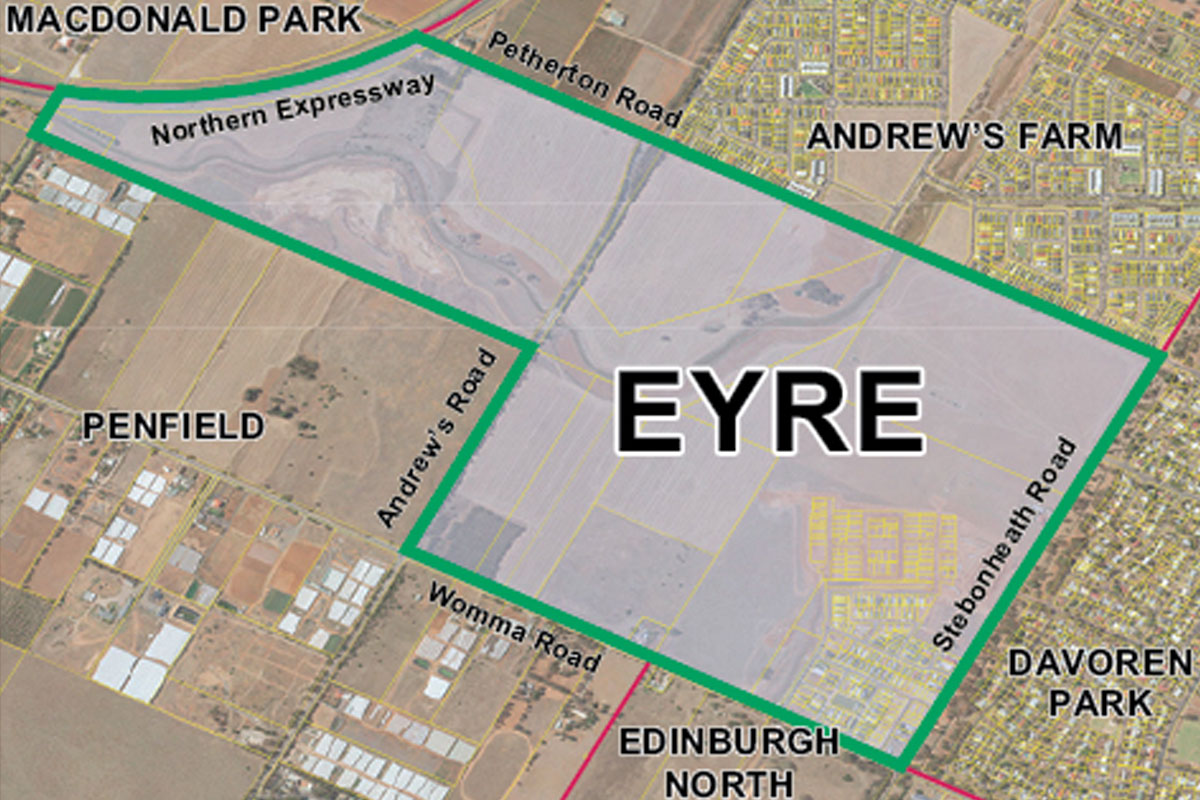 Eyre, an AVJennings development, has become Adelaide's newest suburb after it was gazetted yesterday by the South Australian Surveyor General.
The new suburb, named after Australian explorer Edward John Eyre who undertook expeditions throughout South Australia in the mid-1800s, is already home to more than 550 residents, with around 2,000 homes to be developed at Eyre over the next few years.
Eyre has been progressing well with 182 homes now completed and a further 14 under construction.
Eyre will soon be home to the new Eyre Sports Park and Eyre Shopping Village.
Eyre Sports Park is a District level sporting precinct and the centrepiece of a network of 12 community parks to be located at Eyre. The 80,000 square metre (8 hectare) Park will incorporate two large ovals and a soccer ground to be used for organised cricket, soccer and rugby league by local clubs.
A joint venture with the City of Playford, the first stage of the $5.5 million multi-use sports and recreation facility is nearing completion with the official opening scheduled for early 2018.
The new $12 million Eyre Village Shopping Centre with a 2,600 square metre Foodland store and 10 speciality stores is on-track to open early in 2018.
AVJennings State Manager Brian Virgo said the community is building at Eyre and becoming a standalone suburb is an important milestone.
"The quality of the homes, streetscapes and public amenities are attracting homebuyers from across the northern suburbs and beyond," said Mr Virgo.
"Eyre has been quick to establish community pride amongst its residents, while also bringing people into the suburb from the surrounding area to enjoy the open space, parks and recreational facilities."
Land lots at Eyre are selling from $105,000 and ready to move in homes from $264,500 making the new suburb attractive to a range of buyers.
For more information on Eyre https://www.avjennings.com.au/sa/eyre-at-penfield
Media Contact: Simon Hatcher, Hughes Public Relations – 08 8412 4105 or 0419 780 071
Note: The approximately 121-hectare new suburb of Eyre is bounded by Womma, Stebonheath, Petherton and Andrews Roads and sits alongside the suburbs of Penfield, Edinburgh North, Andrew's Farm and Davoren Park.