New $15 million masterplan to uncover Adelaide's "Hidden Gem"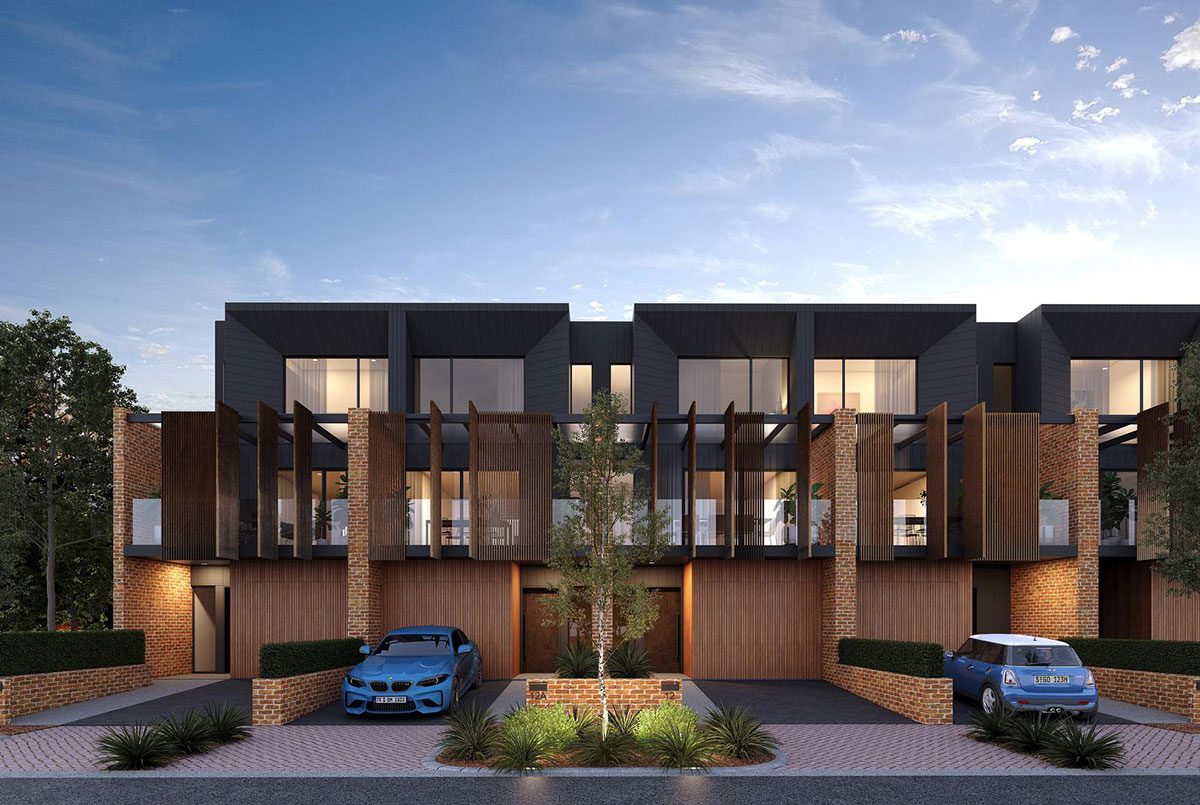 Everard Park to welcome its largest ever development
A new $15 million residential precinct in Everard Park is set to become the largest development that the quiet inner south-western suburb of Adelaide has ever seen.
Described by Real Estate Institute of South Australia President Alex Ouwens earlier this month as "the hidden gem of the Unley Council area", Everard Park is set to welcome 27 new homes as part of Arcadian Property's new 'Third Avenue' development.
Located adjacent Brownhill Creek and close to Goodwood Road, Third Avenue will comprise two and three-storey residences – all three bedrooms – on a substantial 4,000sqm site.
Designed by Studio Nine Architects, Third Avenue homes have been meticulously planned to promote internal light and space, with each featuring large living spaces with demonstrably separate areas for cooking, dining, living and sleeping. Private and functional outdoor space has also been a key focus of the design, with all homes including balconies and private gardens large enough for entertaining.
Nestled within the green surrounds and established tree-lined streets of little-known Everard Park between the Adelaide CBD and Glenelg beach, Third Avenue will offer four different floorplans for buyers to choose from, appealing to first homebuyers through to downsizers.
Currently in planning assessment, construction of Third Avenue is expected to commence next year ahead of estimated completion in 2020. Prices will start from around $500,000 when released to the market next month.
Arcadian Property Chief Executive Officer Warwick Mittiga says the development will shine a light on Everard Park as one of the best places to live in Adelaide between the city and the coast.
"Everard Park is one of the best kept secrets in Adelaide real estate," said Mr Mittiga.
"Within walking distance to the popular shopping and café strips of Goodwood Road and King William Road, Everard Park is only 2km from the CBD and just 10 minutes from Glenelg beach. Yet despite its amazing location and quality established homes, it remains relatively unknown.
"So we're really excited about Third Avenue, which is going to become one of the best addresses in the inner south-west. We have direct connection to Brownhill Creek, dedicated walking trails through Unley Council and are very close to some fantastic reserves and ovals too.
"The development itself is going to be exceptional. From exterior architecture to the interior design, every element has been carefully considered to maximise living standards for residents and promote the value of their home for many years to come.
"Indeed, while we could have pushed for a bit more density in the project, we specifically chose to reduce the number of new homes and create larger houses with an increased amount of private and public open space. This enables us to focus more on quality rather than quantity, and ultimately that's what Third Avenue is all about."
For more information about Third Avenue, visit www.livethirdavenue.com.au.
About Arcadian Property
Arcadian Property is a South Australian-based property development firm specialising in residential and mixed-use projects. In addition to Third Avenue, it is also currently progressing The Standard apartment development at Bowden and the 2,000-home Springwood development at Gawler East, north of Adelaide. For more information, visit www.arcadianproperty.com.au.
FURTHER INFORMATION: Please contact
Warwick Mittiga, Arcadian Property CEO, on 0477 389 481
ISSUED BY HUGHES PUBLIC RELATIONS: Please contact
Kieran Hall on 0422 147 151 or kieran@hughespr.com.au