Homes almost sold out as construction starts on new $16.5 million Everard Park Development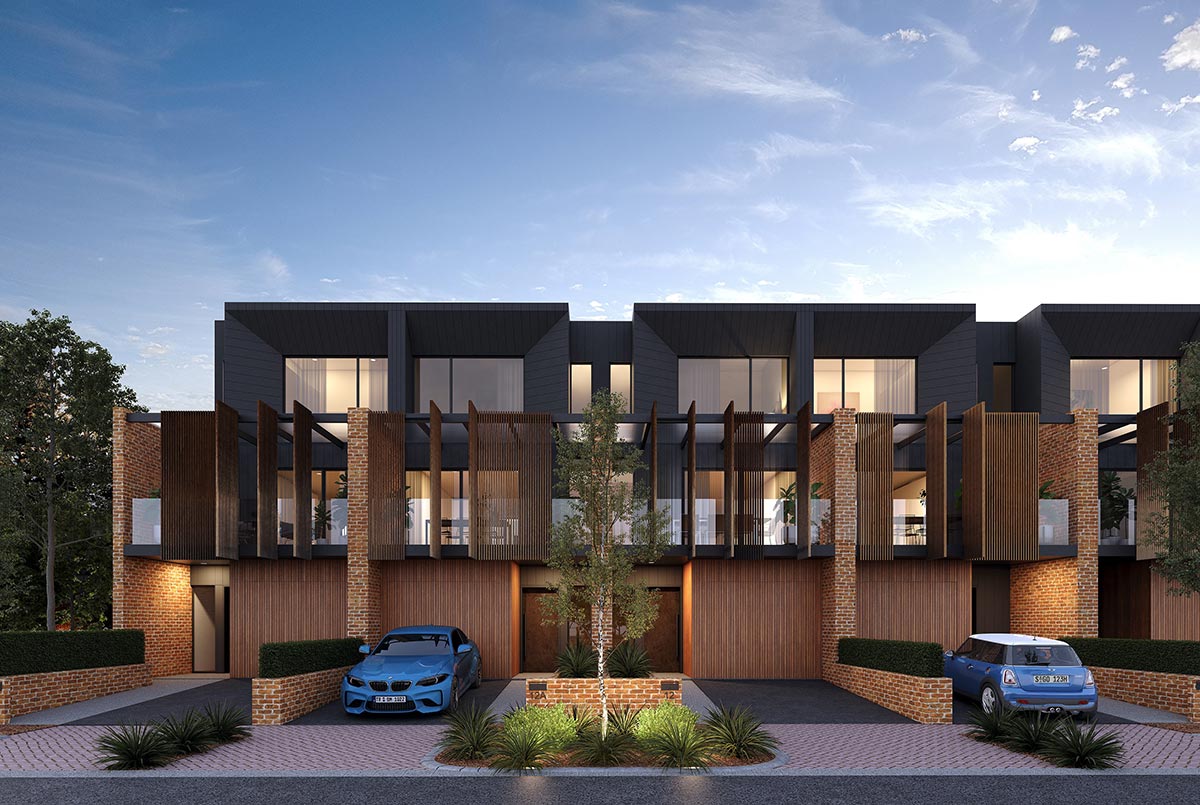 Success of Third Avenue reflects rising demand in Adelaide housing market
Work has commenced on a new $16.5 million residential development in Everard Park following an outstanding sales campaign that reflects the growing strength of the Adelaide property market.
Located in the leafy inner south-western suburb of Everard Park adjacent Brownhill Creek, the new 'Third Avenue' development by Arcadian Property is almost fully sold out, with buyers snapping up 22 of the 27 homes since they were released to the market earlier this year.
Announcing Centina as the development's homebuilder, Arcadian Property Chief Executive Officer Warwick Mittiga is delighted to commence construction of Third Avenue sooner than anticipated on the back of strong property sales.
"Having put in so much work to meticulously plan and design Third Avenue, it's fantastic to see homebuyers embrace our vision, from first homebuyers and young families through to downsizers," he said.
"We're thrilled at how quickly the project has sold, which really is testament to the high quality benchmarks we've set for the development, as well as the outstanding location of Everard Park between the city and the coast.
"Due to the popularity of the project and the exceptional sales we've seen, we're pleased to push the button on construction earlier than we originally planned, which is great news for purchasers and the local neighbourhood."
Designed by Studio Nine Architects, Third Avenue is located only 2km from the Adelaide CBD and 10 minutes from Glenelg beach, within walking distance of Goodwood Road and King William Road shopping strips, as well as Ashford Hospital and the new Kaufland shopping centre planned for the former LeCornu site on Anzac Highway.
All 27 homes within Third Avenue are either two or three-storey residences, each featuring three bedrooms, a balcony and private garden.
Residents will also benefit from planned works to Wilberforce Walk directly adjacent the development along Brownhill Creek, which Arcadian has partnered with Unley Council to upgrade later this year for the local community.
Real Estate Institute of South Australia Past President Alex Ouwens, from Ouwens Casserly Real Estate which is managing sales for Third Avenue, says the success of the development can also be attributed to a lack of high quality new housing stock currently on the market.
"While cities like Sydney and Melbourne have an oversupply of new homes, we have the opposite problem here in Adelaide where there is a lack of high quality new housing stock in the marketplace," said Mr Ouwens.
"So we're seeing enormous demand from local buyers for quality new homes across Adelaide, with Third Avenue being a great example of this.
"And it's not just wealthy property investors buying up available stock. In fact, all bar one of the purchasers at Third Avenue are owner-occupiers, which is a significant indicator for the broader market, while also being great for new residents of the development in terms of enhancing the vibrancy of Everard Park even further."
Construction of Third Avenue is expected to be completed by September next year.
For more information, visit www.livethirdavenue.com.au.
About Arcadian Property
Arcadian Property is a South Australian-based property development firm specialising in residential and mixed-use projects. In addition to Third Avenue, it is also currently progressing the 2,000-home Springwood development at Gawler East, north of Adelaide. For more information, visit www.arcadianproperty.com.au.
FURTHER INFORMATION: Please contact
Warwick Mittiga, Arcadian Property CEO, on 0477 389 481
ISSUED BY HUGHES PUBLIC RELATIONS: Please contact
Kieran Hall on 0422 147 151 or kieran@hughespr.com.au