Chasecrown lodges development application for second Glenelg apartment project after 8 South's success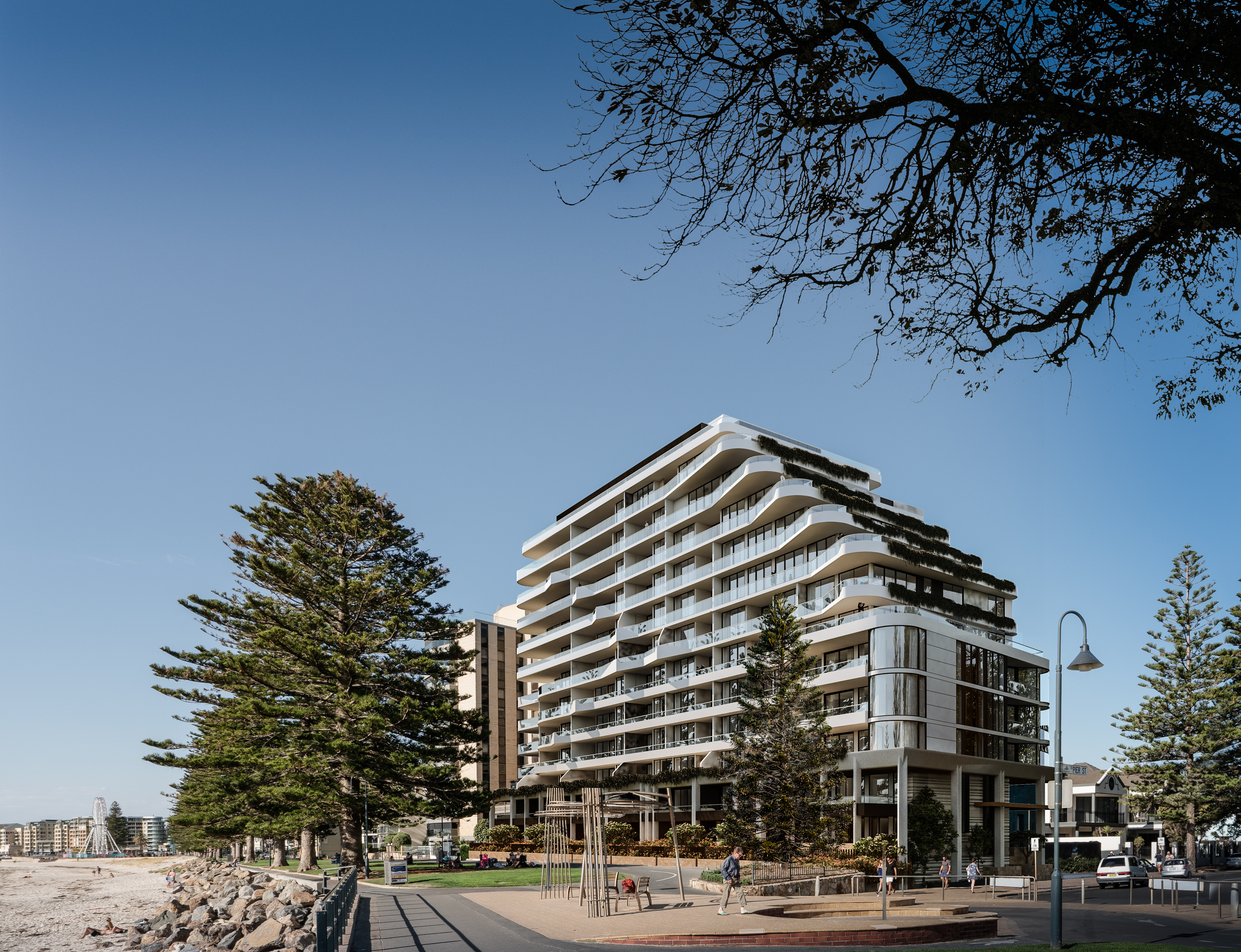 Leading boutique developer Chasecrown has lodged a development application for a new, luxury $165 million apartment development on the Glenelg foreshore following the success of its recent multi-award winning 8 South Esplanade project.
The new residential apartment building located at 21-25 South Esplanade, Glenelg will be scaled from 5 to 13 stories and bookend the southern Glenelg foreshore high-density residential precinct.
Plans for the project include a significant investment in the public realm with public space around the building includes an upgrade to pedestrian link between Oldham Street and the Esplanade with new trees, landscaping, green walls, patterned brick walkway and a new public art installation on the Esplanade by a local artist.
The building will incorporate 93 apartments with a strong design focus on wellbeing and will become the first residential project in South Australia to be benchmarked against the International WELL Building Institute Standards.
The standards ensure that buildings are designed and built to maximise the health and lifestyle of its occupants.
The building will not only create a healthy physical environment (air and water quality, management of light and sound etc), incorporate a yoga/wellness area, gym and outdoor pool, but will be the first in South Australia to feature a digital Health Concierge. The Health Concierge will connect residents and provide them with health, wellbeing, nutrition and sustainable living information and advice.
Chasecrown director and project architect, Mr Louis Kanellos said the world-class design of the building had been inspired by a healthy coastal lifestyle.
"The building's design and proposed enhancements to the public realm surrounding the building will not only enhance the aesthetics of the built-form along the Glenelg foreshore but contribute to the wellbeing and enjoyment of residents and the local community, said Mr Kanellos.
Pending approval, construction of the project is expected to create 400 local jobs. Details of the planned project have now been released by the State Commission Assessment Panel for public consultation.