Hutt St Centre opens the doors to its newly refurbished facilities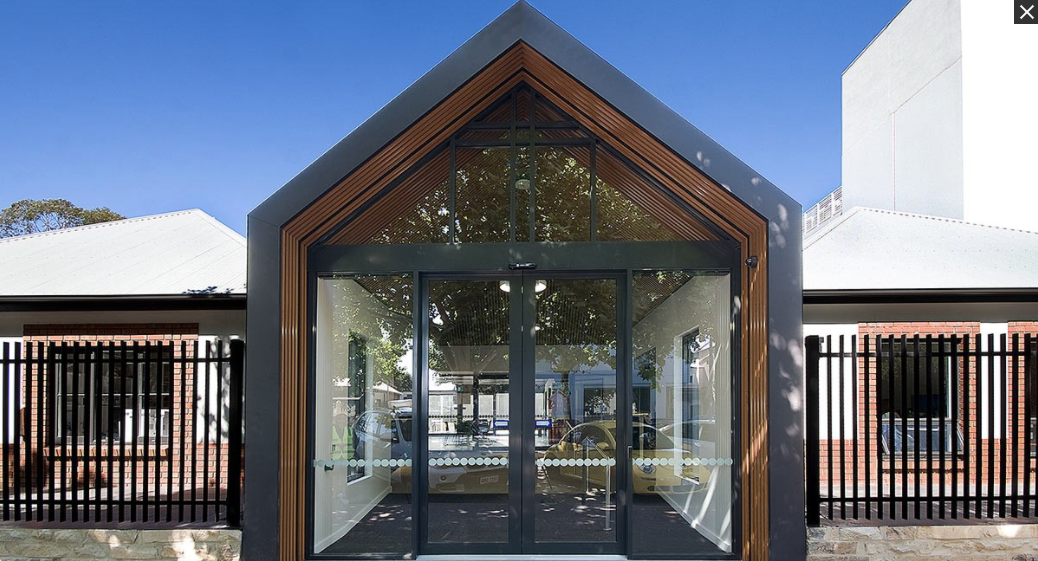 Hutt St Centre is opening the doors to its newly refurbished facilities on Sunday, which have been designed to better meet the changing needs of people at risk of or experiencing homelessness in Adelaide.
The much-anticipated refurbishment will be officially opened by His Excellency the Honourable Hieu Van Le AC, Governor of South Australia, as Hutt St Centre's new Patron.
Established by the Daughters of Charity in 1954, Hutt St Centre has been operating from the south-eastern corner of Adelaide for more than 65 years.
Hutt St Centre has supported people throughout this time by providing meals, bathrooms, laundry and locker amenities, as well as case management, assistance with finding housing, access to visiting health professionals, and opportunities for education, training, employment and community engagement.
The changing demographics of people at risk of or experiencing homelessness in recent years in Adelaide precipitated the need for refurbished facilities to better support a diverse range of clients with increasingly complex needs.
Hutt St Centre Chief Executive, Chris Burns, said more than 70 per cent of people who came to Hutt St Centre for help in the past year reported that their homelessness stemmed from a period of abuse or trauma.
"Over the past ten years, we've also seen a growth in the complexity and diversity of people accessing specialist homelessness services, including a rise in the number of women and children escaping family violence," Mr Burns said.
Since 2011, the number of women seeking assistance from Hutt St Centre has doubled. More than 290 women access Hutt St Centre for support each month and trends indicate this will continue to grow.
"Every client has a different journey and different needs on their pathway to homefulness," Mr Burns said.
"We're responding to those needs with an inclusive space that not only delivers our essential services, but feels welcoming and safe for each person who walks through our doors – regardless of their background or experience."
Hutt St Centre's refurbishment delivers modern and fit-for-purpose facilities tailored to maximise space and improve services for people at risk of or experiencing homelessness.
Features include a private retreat where families can find comfort and security; medical treatment rooms for clients to connect with specialist health services; a creative hub encouraging clients to focus on their wellbeing and build confidence; and an all-weather courtyard for outdoor dining, group activities and social connection.
The Centre has also refreshed its essential amenities, including a bright and spacious dining area, modern bathrooms, secure lockers, and a fully-equipped laundry for clients to wash and dry their clothes and bedding.
Close consideration has been given to the centre's exterior design, ensuring it complements the surrounding area and honours its Local Heritage status.
Mr Burns said Hutt St Centre clients, volunteers and staff were excited about the refurbishment and the possibilities the new space would bring.
"People at risk of or experiencing homelessness need much more than a meal or a shower to rebuild their lives. We're looking forward to the many benefits these facilities will bring to our clients by enhancing access to specialist health and wellbeing services designed to meet their specific needs," he said.
"The completion of this refurbishment comes at a time when our community is facing significant challenges from the continued economic impact of COVID-19. While we don't know what lies ahead for South Australians, we are thankful to be able to continue supporting people – just when they need us most."
"In our long history of serving the community, this refurbishment marks a significant milestone for Hutt St Centre and a vital step towards our vision of an end to homelessness."
Some of the funding for this refurbishment was kindly provided by a number of foundations and philanthropists. Hutt St Centre is grateful to those generous supporters who have helped to make this possible, as well as the donors and partners who enable us to provide our essential health and wellbeing services for people at risk of or experiencing homelessness.
Watch our video here.
---
Image credit: Mossop Construction + Interiors