CORE Innovation Hub to launch Newman METS Hub powered by BHP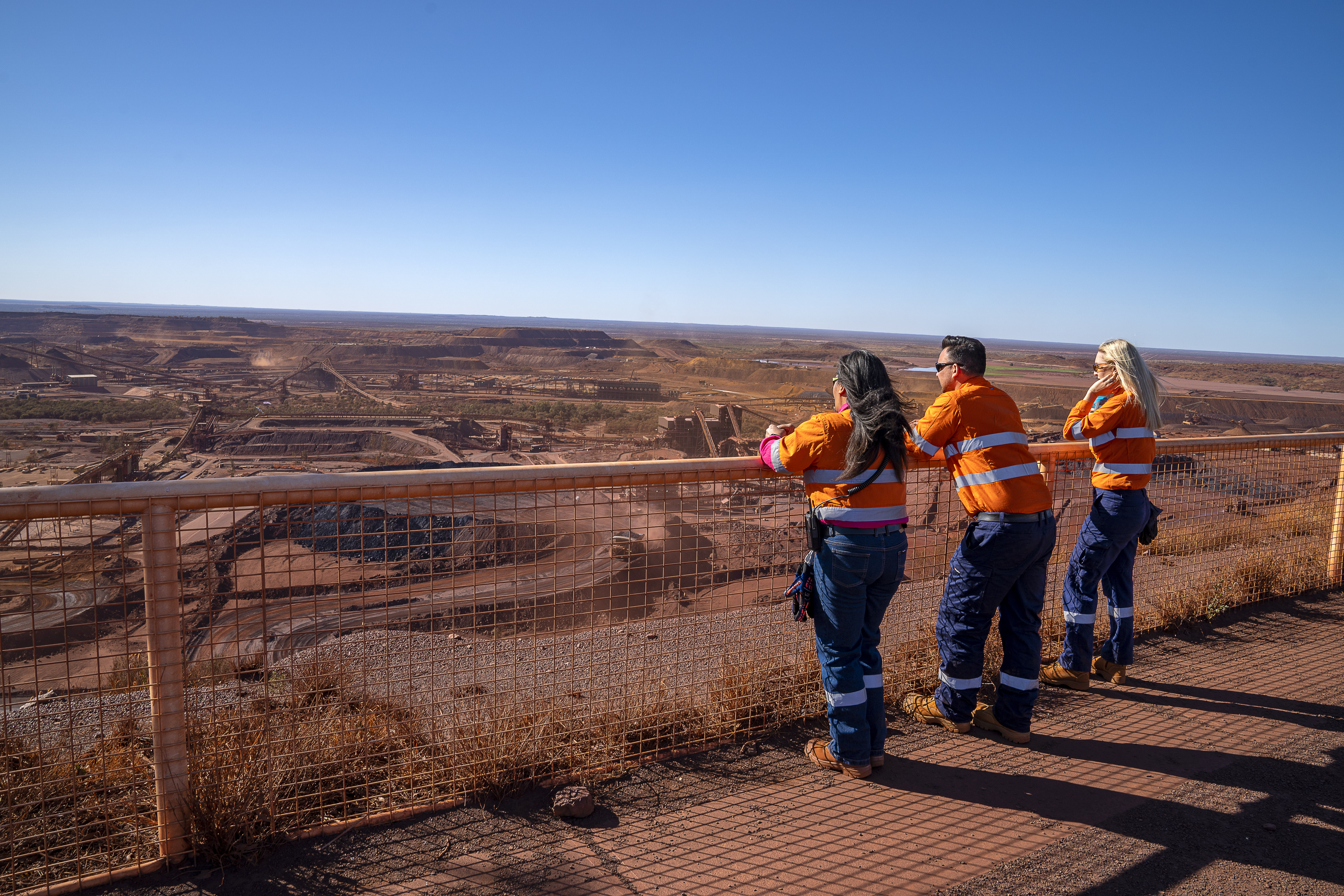 CORE Innovation Hub and BHP are set to launch the first centre of excellence in Newman, WA, providing support for the Mining Equipment Technology and Services (METS) industry. The specialist METS business hub, co-working and education space will support the region and the surrounding mines, demonstrating a strong commitment to investment in future skills and supply chain capabilities.
The initial 12-month project will diversify the Newman regional economy by increasing the visibility of and access to local businesses working across the METS supply chain. The new satellite hub will allow businesses to take advantage of CORE Innovation Hub's well-established national mining and resources ecosystem, connect with potential partners, work with industry experts and learn new skills.
CORE Innovation Hub Newman, powered by BHP, will create business connections locally and nationally, bring potential partners together, stimulate employment opportunities, and facilitate innovation and the sharing of ideas to grow sector capabilities.
CORE National Innovation Hub Lead Renee Hakendorf said the centre would focus on future skills development to bolster the entire supply chain, as the first regional centre of its kind in Australia.
"The creation of the Newman METS Hub is a fantastic opportunity for local businesses and the broader community. Newman and surrounding Pilbara region employees more than 63,000 people and has approximately 2,085 small to medium local businesses which stand to benefit from this initiative," Ms Hakendorf said. "It is an investment in the future of Newman."
"We are looking to partner with local businesses, government and academic groups to co-design the Hub. We want to engage a broad cross-section of the METS supply chain right from the start to ensure we are supporting economic growth of Newman and setting up the entire mining region for success."
Core Innovation Hub Newman also aims to fast-track the procurement process for local businesses wanting to work with BHP.
BHP General Manager, Newman Operations, Marie Bourgoin said: "We are proud that BHP funding has made the vision for a METS hub in Newman a reality. We hope the hub will provide a space for the local METS sector to meet and collaborate and create opportunities to advance our partnerships across the sector."
To ensure CORE Innovation Hub Newman is able to meet local needs and provide the right connections, services and opportunities for regional METS businesses and allied services, CORE will host co-design workshops with business, government and community leaders from late May.
Businesses, government and community leaders can register for the workshops via corehub.com.au/newman
---
About CORE Innovation Hub
CORE Innovation Hub is Australia's first co-working, collaboration and innovation hub focused on resources technology. It's where the resources and energy sector powers the human enterprises of tomorrow.
Facilitating growth for energy and resources-based start-ups and SMEs and supporting innovation alongside Australia's leading resources companies and universities, CORE provides proximity to skills, solutions and opportunity along the METS supply chain. Having established a successful Hub in Perth in 2015 and expanding to Adelaide in 2020, the Newman Hub, powered by BHP, is a natural expansion into regional Australia, supported by CORE Innovation's firmly-established culture of entrepreneurship, open innovation, and collaboration.
About BHP
BHP is a world-leading resources company, which extracts and processes minerals, oil and gas, with more than 80,000 employees and contractors, primarily in Australia and the Americas. BHP's products are sold worldwide, with sales and marketing led through Singapore and Houston, United States. Our global headquarters are in Melbourne.
BHP's corporate purpose is to bring people and resources together to build a better world. BHP does this through its strategy: to have the best capabilities, best commodities and best assets, to create long-term value and high returns. BHP is among the world's top producers of major commodities, including iron ore, metallurgical coal and copper. BHP also has substantial interests in oil, gas and energy coal.