South Australia's largest household recyclables facility opens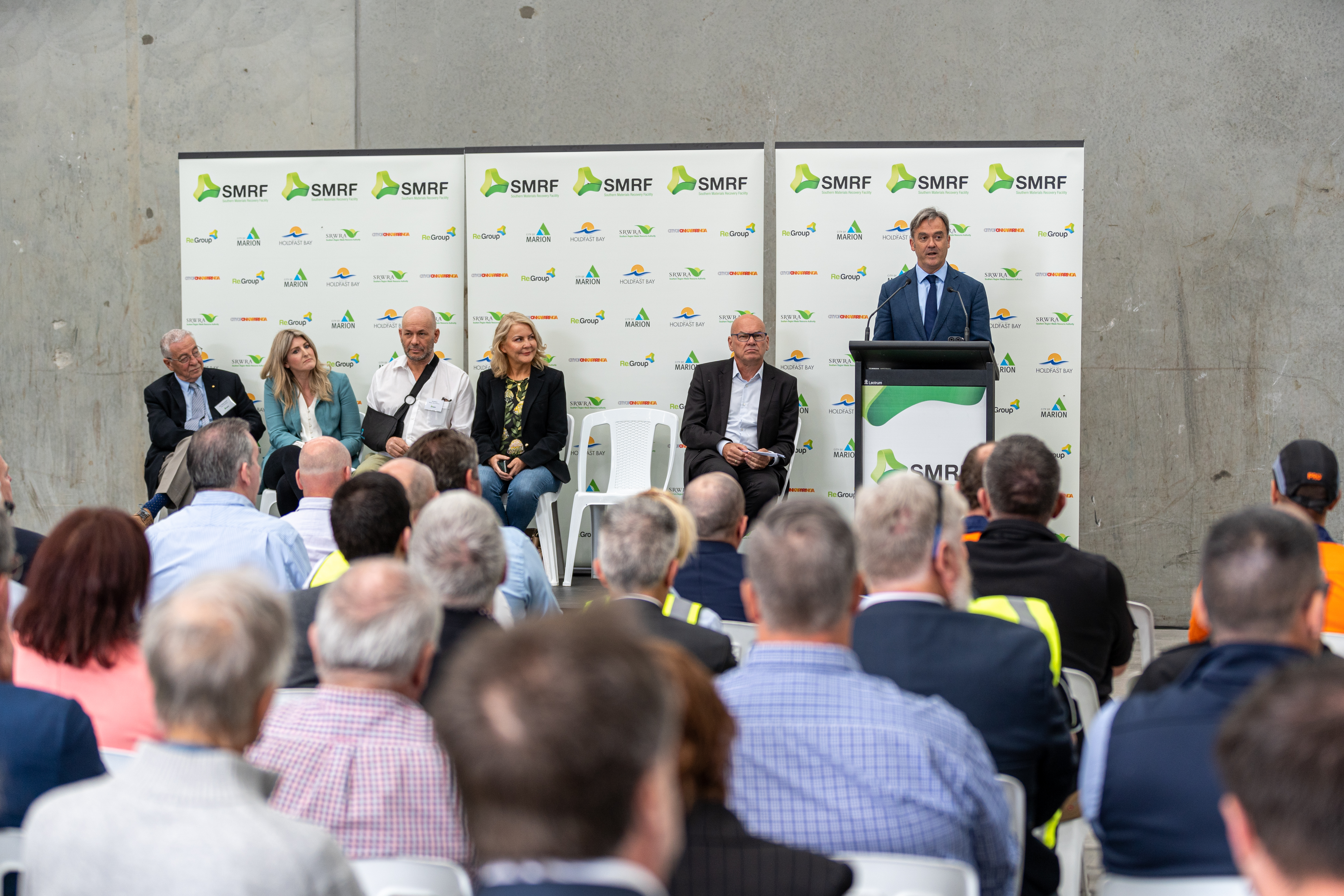 South Australia's largest and most advanced household recyclables facility will be officially opened today (November 8) by Senator Andrew McLachlan, with the Southern Materials Recovery Facility (SMRF) able to process 60,000 tonnes of yellow bin recyclables every year.
The official opening is timely, coming at the start of National Recycling Week, which this year celebrates its 25th anniversary.
The state-of-the-art 6,000m2 SMRF deploys world-leading advanced screening and optical sorting technologies to process 25,000kg of recyclables every hour including cardboard, plastic and glass, and is designed to meet the highest standards of recycling purity to ensure that nothing goes to waste.
The SMRF is Australia's first major materials recycling facility designed to meet the Council of Australian Government's Export Ban requirements, which ensures waste is processed and reused in Australia rather than being shipped overseas.
Located in Seaford Heights, the SMRF is a joint initiative of Australian recycling and resource recovery specialist Re.Group and the Southern Region Waste Recycling Authority (SRWRA), which is a joint subsidiary of three South Australian Councils – City of Holdfast Bay, City of Marion and City of Onkaparinga.
The project has been partly funded by the Australian Government through a $5.3 million Community Development Grant allowing the facility to expand beyond processing the recyclables of the three partner councils to also service other regional councils and commercial businesses.