Bold plans a catalyst for regeneration of Adelaide's south-west corner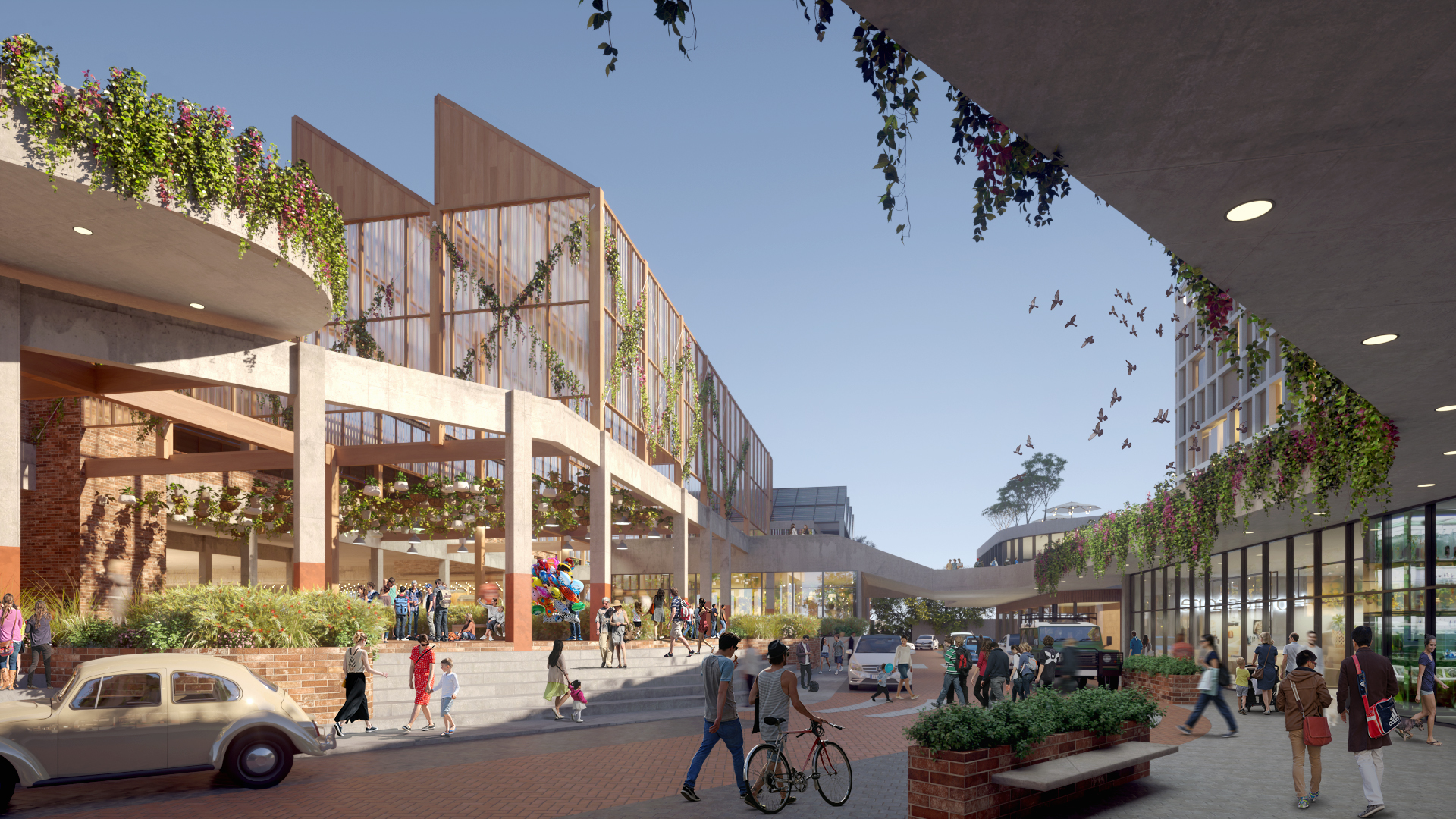 A $250 million food-orientated retail and residential project, featuring South Australia's first roof top urban farm will transform one of Adelaide's last remaining vacant city fringe locations.
The Locale development on the 3.6 ha former Le Cornu site on Anzac Highway, Forestville, will be the catalyst for urban regeneration and set the tone for future development and investment in the south-west corner of Adelaide.
The master planned project includes a residential and retail hub, market square with retail and services, outdoor dining and play spaces, a Green Urban School, short-stay accommodation, apartment and townhouse living.
The development will create an estimated 900 direct and indirect jobs during construction, plus 500 ongoing jobs across retail, services, education and hospitality.
A consortium led by the South Australian independent Commercial Retail Group, owners and operators of Frewville and Pasadena Foodland, with national property developer Peet Limited and local developer Buildtec, will undertake redevelopment of the long-dormant site.
The development's Anzac Highway frontage will serve as a visual gateway to the precinct. New residential and retail spaces will feature on Leader Street and Maple Avenue which will provide important development access and connectivity.
Key features of the development include:
A Market Square with supermarket, open-air cafes, eateries and specialist retailers including florist and day spa
Approximately 199 high-quality apartments and 106 townhouses, developed by Peet Limited and Buildtec, providing opportunities across varying life stages and lifestyles
Short-stay apartments to cater for tourism, corporate and wellbeing sectors
Youth.Inc operated Urban Green School, where students will learn about sustainable food production, urban farming and business skills. (250 Urban Green School placements and a minimum 50 apprenticeship and traineeship places during first 3 years)
A rooftop Urban Farm practicing regenerative agriculture and managed by students from the Urban Green School
30% open and green space – approximately half of which will be 24/7 publicly accessible land across reserves, the market square and high-quality public realm, and the other half open space via rooftop activations including the Urban Farm.
Stage One of construction will include the Market Square, Urban Farm and townhouses is expected to begin in 2024. Full project completion is forecast for 2029.
Watch here.