YES GROUP PARTNERS WITH PATRIZIA TO CONTINUE ITS RENEWABLE ENERGY STRATEGY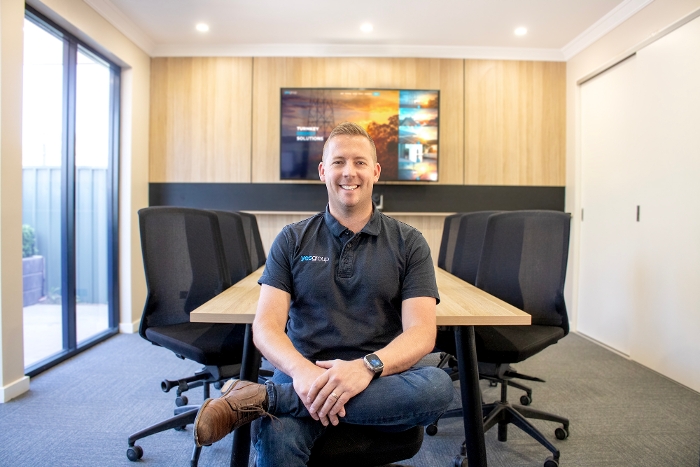 PATRIZIA, a leading partner for global real assets, and Mitsui, one of the largest trading and investment companies in the world, via their joint venture infrastructure fund management company, PATRIZIA MBK Fund Management (PMBK), has committed to invest at least circa AUD70m in YES Group to deliver a major solar and battery development programme in Australia for A-SIF.
The investment comprises the acquisition of an equity interest in YES Group together with a commitment to fund the development of a portfolio of predominantly sub-5MW solar PV generation and battery energy storage solutions throughout regional Australia. The portfolio will have the potential to deliver over 150MW of capacity once fully operational. It is expected that a 150MW portfolio will abate over 335,000 tonnes per annum of CO2 (compared to coal fired energy) and provide sustainable, green power to approximately 65,000 households.
PATRIZIA and YES Group have collaborated since late-2020, exclusively delivering over 60MW of renewable energy generation and storage projects in regional Australia for leading Australian superannuation fund clients.
YES Group, founded in Renmark South Australia over 15 years ago by Mark Yates, is a licenced, vertically integrated energy solutions provider, covering energy markets services and retailing, project origination and EPC, high voltage services, and asset management. YES Group has over 50 employees and has successfully installed over 1,700 roof top solar systems (sub 1MW), over 120 ground mount solar farms (sub 5MW) and works on major infrastructure projects across the national electricity network. PATRIZIA and YES Group have worked together since September 2020, delivering over 60MW of approved projects with a further pipeline of over 70MW identified, in addition to the target over 150MW being targeted by A-SIF.
"We are thrilled to expand our working relationship with PATRIZIA and welcome the injection of capital to YES Group to capture the growth potential for our company" said Mark Yates, CEO. "The energy transition is creating enormous opportunity to expand our business, and to combine our energy expertise with PATRIZIA and Mitsui deep capital and corporate expertise will enable us to deliver on the potential."
Saji Anantakrishnan, Head of Infrastructure for Australia and Asia at PATRIZIA, said: "Decarbonisation and climate change are two core megatrends that underpin our global investment philosophy at PATRIZIA. As a thoughtful and strategic investor for our clients, this first deal for A-SIF really demonstrates our strong conviction in the energy transition and the attractive long-term returns renewables can generate for our institutional investors. By targeting a large portfolio of development projects in this sector, through an experienced and established operational team, will ensure we drive the future growth of A-SIF to become a true flagship mid-market fund in APAC that strengthens PATRIZIA's real assets platform in the region."
The strategic decision to focus on a portfolio of smaller sub-5MW generation assets will ensure diversification across the distribution network, shorter and predictable construction times, less transmission losses, less regulatory risk and the advantage of being able to spread assets geographically to target sites with higher solar irradiance. The development locations in rural Australia will help to unlock value in under-utilised or redundant land for the community, generate local and skilled employment opportunities throughout a circa 30-year lifecycle. The investment in batteries, both integrated with solar as well as standalone, will provide additional support for the grid during Australia's period of energy transition.
Renewable energy generated will be used by YES Energy to sell to end consumers across Australia, through tailored offtake solutions, assisting corporates and embedded networks to consume greener power and meet their environmental objectives.
The PATRIZIA-Mitsui partnership brings together two of the most experienced investors in global real assets. With a 39-year track-record, PATRIZIA manages more than EUR59 billion AUM globally for its clients, of which EUR10 billion is for institutional investors who are located in Asia-Pacific. Mitsui is a global trading and investment company with a presence in more than 60 countries and a diverse business portfolio covering a wide range of industries. The company identifies, develops, and grows its businesses in partnership with a global network of trusted partners including world leading companies, combining its geographic and cross-industry strengths to create long-term sustainable value for its stakeholders.