BIG4 WEST BEACH PARKS NAMED CARAVAN & HOLIDAY PARK OF THE YEAR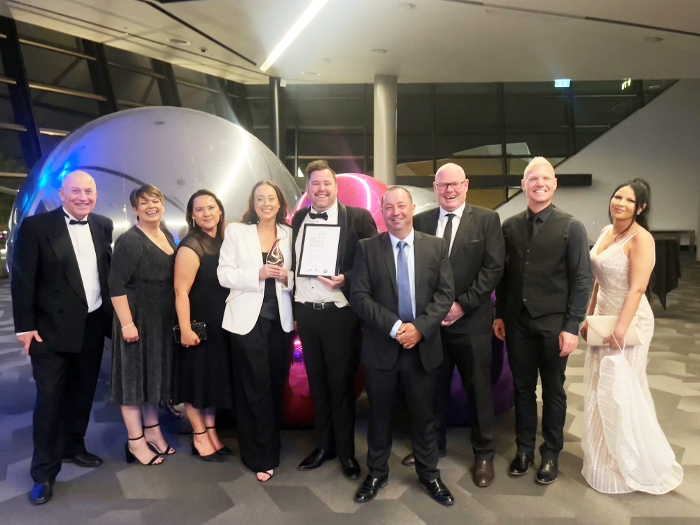 BIG4 West Beach Parks has won the Caravan and Holiday Park of the Year award at the 2023 South Australian Tourism Awards held in Adelaide last night, November 3rd.
Delivered by the Tourism Industry Council South Australia, the gala awards dinner at the Adelaide Convention Centre, showcased the pinnacle of excellence within the SA tourism industry across 28 categories. West Beach Parks CEO, Kate Anderson, said the team at West Beach Parks are delighted to receive this recognition from the tourism industry.
"I would particularly like to pay tribute to every team member. Our fantastic team work hard to ensure our guests have the time of their life," said Ms Anderson.
"I am so extremely proud of my team and their continued focus on providing an exceptional customer experience, coupled with our extensive continuous improvements in products and services has provided the foundations for a fantastic year. We welcomed more customers to BIG4 West Beach Parks than ever, with more than 75,211 people staying at the Holiday Park and spending over $11M in accommodation.
"We're incredibly grateful to all our guests, visitors and supporters who choose West Beach Parks.
"It's been the year of growth and renewal for BIG4 West Beach Parks. We provided significant investment in building a state-of-the-art inclusive and dynamic playground known as 'Central Park', the replacement of six cabins, and major upgrades and renovation projects including the Reception building, accommodation and facilities."
As a winner of the SA Tourism Awards, BIG4 West Beach Parks will now go on to represent South Australia at the Australian Tourism Awards, gaining national recognition.