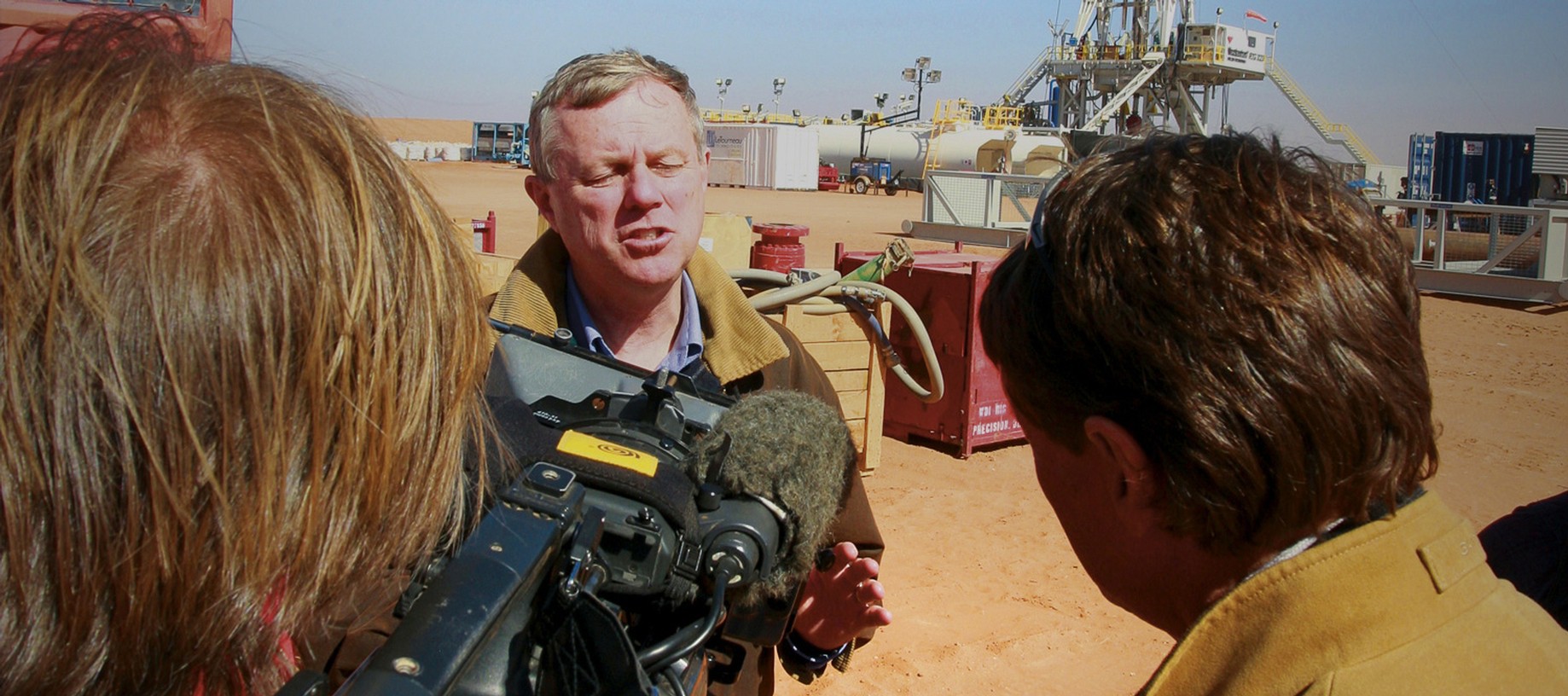 Petratherm
The Situation
When Petratherm officially commenced major drilling at its flagship Paralana project in South Australia's Far North, Hughes Public Relations was commissioned to manage a "Ministerial Launch" event for the ASX-listed Australian pioneer of geothermal energy developmentand its joint venture partners.
The consultancy was also asked to invite and coordinate media at the launch with a view to boosting the profile of the Paralana project among Petratherm's target audience.
Objectives
Petratherm's Paralana project is remotely located approximately 700km north of Adelaide in SA's remote northern Flinders Ranges near Arkaroola, which presented a major logistical challenge in organising activities for the Ministerial Launch. Key strategic objectives of the event included:
To officially commemorate the commencement of major drilling at Petratherm's flagship Paralana JV project in South Australia's Far North;
To position Petratherm as the leading geothermal company in Australia with key stakeholders including the Federal and State Government; and
To promote the credentials of Petratherm's management team, major shareholders and joint venture partners Beach Energy and TRUenergy Geothermal with a view to attracting funds from investors and government grants for the development of clean energy alternatives.
Elements
Extensive planning and coordination was required in the lead-up to the Ministerial Launch and on the day of the event to ensure Petratherm's objectives were met. Key activities included:
Coordination of Ministerial Launch through the development and regular update of a comprehensive Event;
Invitations distributed to all major media to attend the full-day event, including national press, radio and TV outlets;
Developed and distributed news releases and supporting materials for media;
Coordinated media materials and content with Petratherm's joint venture partners as well as Federal and State Government departments involved in the launch;
Hosted media representatives throughout the day and helped facilitate interview and photo opportunities; and
Assisted in the coordination of key government attendees on the day.