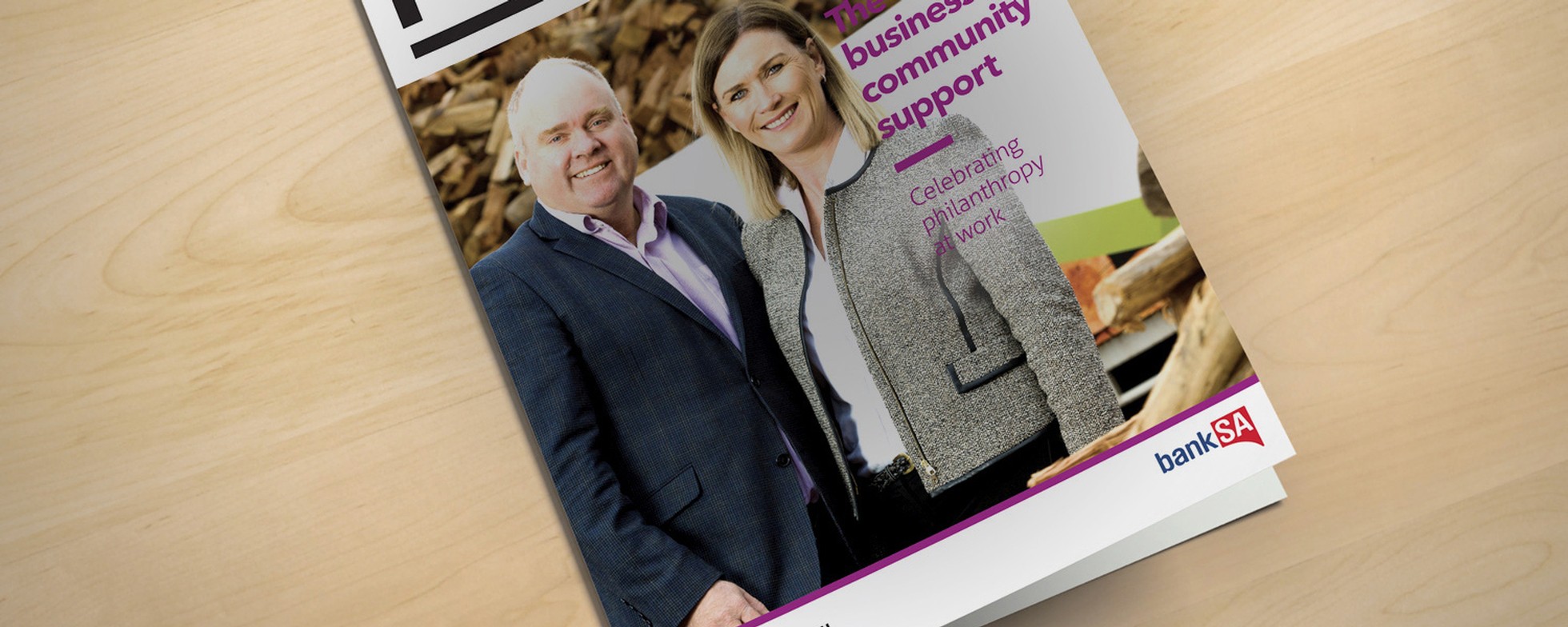 BankSA
BankSA is the largest financial institution in South Australia and the State's main provider of housing, personal finance and rural banking services.
The Bank also plays a key role in the community as a sponsor of major State events and through the BankSA and Staff Charitable Fund, makes donations to approximately 100 South Australian and Northern Territory-based charities each year.
BankSA is on a journey to transform itself from a traditional banking institution to a business that better reflects customers' changing expectations, now and in the future. It is investing in its people, brand and branches, which will result in enhanced customer experiences, new modern workplaces, and a reinvigorated and confident workforce.
Hughes PR has been providing strategic corporate affairs advice and support since 2005, covering a broad spectrum of communication activities. The consultancy advises the Chief Executive Officer and Head of Internal and External Communications on communications at a corporate, customer, stakeholder and community level.
Objectives
BankSA has a number of key communications objectives across its operations and stakeholder groups including its overarching aim in supporting the State's economic growth.
The key objectives include:
Reinforcing BankSA's position as an economic authority in SA;
Promoting BankSA's technology and innovation for the benefit of its customers; and
Leveraging sponsorships and community involvement that benefit SA.
Elements
Working with BankSA requires a multi-disciplinary approach to deliver an integrated strategy, including brand and reputation protection and management, crisis management, media engagement and community relations.
Hughes PR's work with BankSA is ongoing and designed to build and protect the reputation of the bank over the long term.
Our work with BankSA has assisted the bank to achieve recognition as a major supporter of South Australian economic growth and backer of the small to medium enterprise sector.
We have also helped lift community recognition of BankSA as a supporter of major community events, regional festivals and sports.
Our work has helped to maintain its status as a solid South Australian icon, and we have ensured that BankSA is also recognised among media as a "go to" organisation for independent comment on the South Australian economy and SME sector.