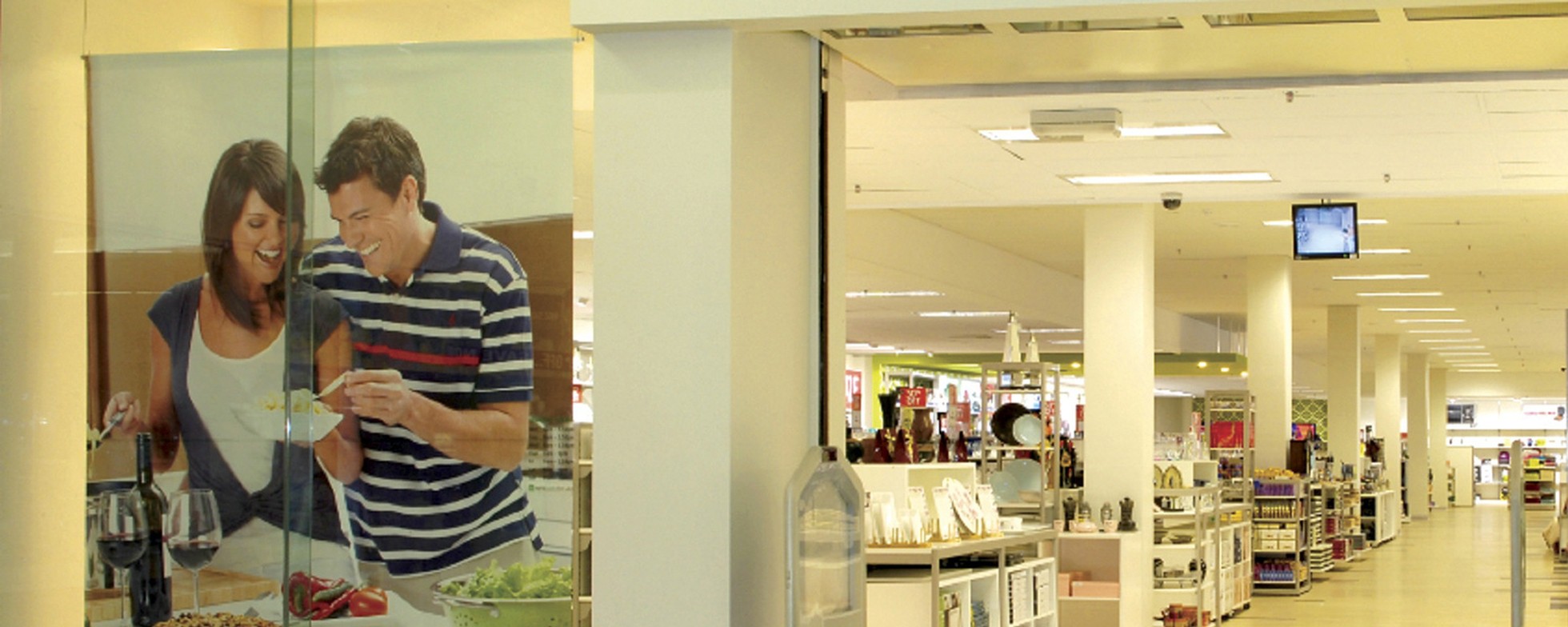 Harris Scarfe
The Situation
When Harris Scarfe Australia Pty Ltd was formed to affect a management buy-out, the "new" Harris Scarfe appointed Hughes Public Relations to assist with the massive brand re-establishment task it faced. The future of 150-year–old retail brand looked bleak.
Only six months earlier, trading in Harris Scarfe Limited shares on the Australian Stock Exchange had been suspended, a Voluntary Administrator had been appointed by the Harris Scarfe Board to investigate accounting irregularities totalling nearly $125 million and the company's major creditor had appointed leading insolvency and recovery accountants Ferrier Hodgson as Receiver and Manager.
The new Harris Scarfe, a private company that had bought the retail operations of the failed public company, faced a massive task of reshaping the organisation into a successful 21st century retailer and rebuilding faith among its key stakeholders - employees, customers, suppliers and regulators.
Objectives
Once the immediate trading issues had been addressed, and the shape of the new retailer became apparent, a diverse communication program began. The objectives of the rebranding and profile-building strategy were to:
Establish the Harris Scarfe brand as identifiable and unique in the market
Improve sales and store traffic to meet business plan projections
Maintain loyal customers but also attract new ones
Retain and develop staff who demonstrate their loyalty and commitment and establish Harris Scarfe as an employer of choice
Improve its standing in the community and become known as "the retailer that cares"
Enhance its relations with state and local government and build its links to relevant communities
Build CEO Robert Atkins' profile as a retail industry leader and spokesman
Increase Harris Scarfe's media profile
Elements
The two-part communication strategy proposed by Hughes Public Relations and adopted by Harris Scarfe was specific. The principal elements of the sales drive public relations campaign were print and electronic media coverage of major in-store events including:
Relaunch of Adelaide City store
Mid-year and post Christmas sales
Employment opportunities from deregulation
Christmas truths survey about customer's gift buying habits
The principal elements of the reputation-building public relations campaign were print and electronic news media coverage of Harris Scarfe statements on major issues, and development of Robert Atkins' standing as a retail and Adelaide issues commentator. These included:
Lifting the Harris Scarfe brand profile by ensuring the differentiation between the old and the new Harris Scarfe
Positioning Robert Atkins as the leading advocate for deregulation, optimising the pre-Christmas and pre-Easter peak retailing periods
Generating awareness of Harris Scarfe's sponsorship of Windmill Performing Arts, which led to the retailer becoming a finalist in the Australian Business Arts Foundation awards
Establishing Harris Scarfe as an Employer of Choice through enhanced internal communication and extensive recruitment drive publicity