Northline Invests In New $24 Million Sydney Transport And Logistics Facility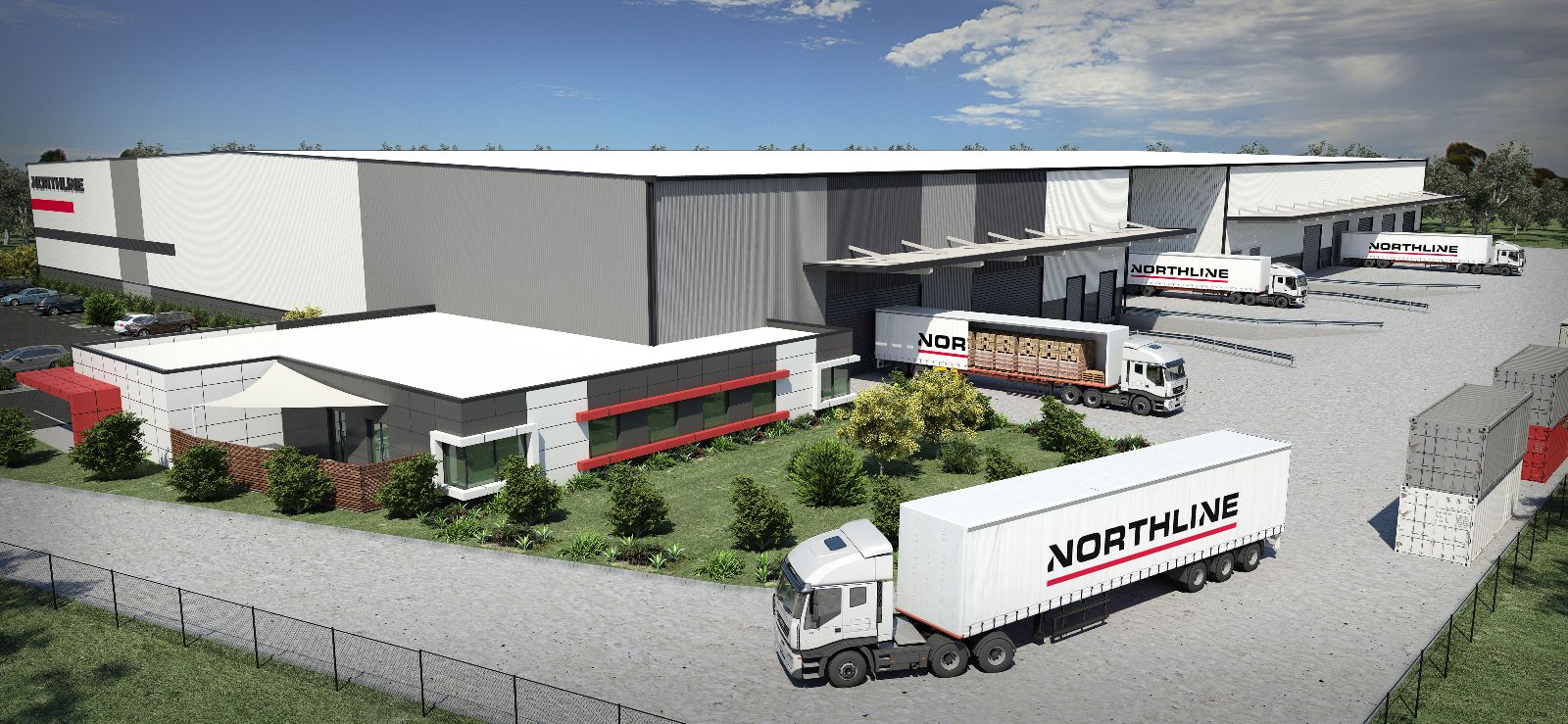 Northline, one of Australia's largest privately-owned and fastest growing logistics operations, is investing in a new $24 million Sydney transport and logistics facility with work now underway and due for completion in December 2013.
The 32,000 square metreFacility, located in Smithfield in Sydney's western suburbs, is being custom built for Northline to meet the growing needs of the company and their customers and to provide easy access to major transport links.
It will provide more than 16,500 square metres of warehousing and freight operations space including a 2,000 square metre all-weather loading and unloading breezeway and the company's New South Wales state office.
The Facility is part of an 11.79ha site controlled by a division of Charter Hall Funds Management Ltd (CH) and being developed and built by Commercial & Industrial Property Pty Ltd (CIP).
NorthlineChief Executive Officer Craige Whitton said the new Smithfield facility is being designed and built so it's fit for purpose to ensure Northline is able to meet the growing demands of its customers.
"The improved efficiencies of the site will be of significant benefit to our customers who rely on Northline's ability to move freight quickly and efficiently through our Facilities."
The development of a new Sydney distribution facility comes in Northline's 30th year with the company taking the opportunity to invest in new facilities and initiatives designed to provide more value to their customers.
"Northline has built its business on flexibility and the provision of freight solutions to a broad range of customers across Australia including a number who do business in markets considered way too hard for many logistics operators, said Mr Whitton.
"In essence, Northline is all about connectivity – connecting our customers with their customers seamlessly and no matter the practical challenges."
The new Sydney Distribution Facility is located at 15 Long Street, Smithfield, New South Wales. For more information visit www.northline.com.au
Editor's Note:Northline's Sydney Distribution Facility is being developed and built by Commercial and Industrial Property for owners Charterhall Core Plus Industrial Fund. Northline has entered an8 year tenancy agreement for the facility.

ISSUED BY HUGHES PUBLIC RELATIONS: Please contact Simon Hatcher on (08) 8412 4100 or 0419 780 071 (M) or simon@hughespr.com.au