$2.5m South Australian shoot underway for Chinese TV series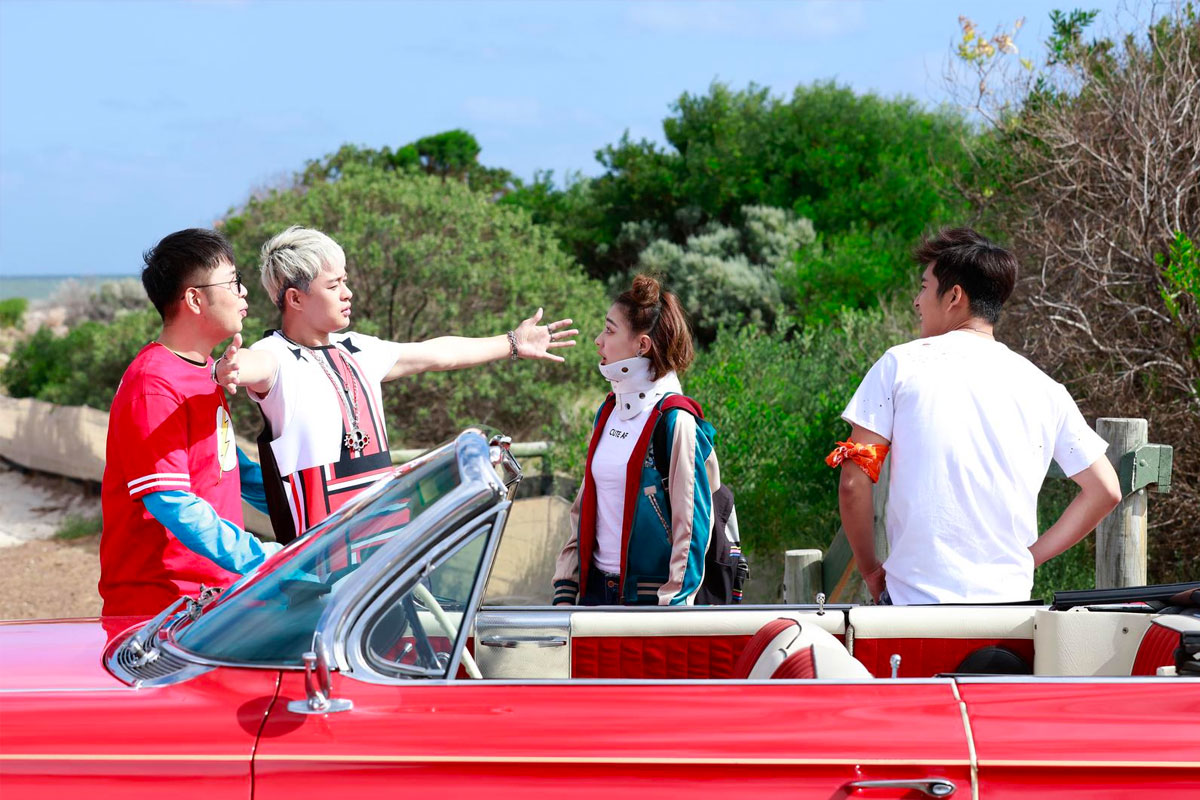 Adelaide-based 57 Films investment in China continues to pay off with the company securing local production for a major Chinese TV series with a $2.5 million shoot underway this week in Adelaide.
It's the first time a Chinese TV drama series has ever been shot in Australia, with South Australia and 57 Films leading the way.
Around 50 South Australian crew, plus local cast and extras, are expected to the employed on the three week shoot, and they've been joined by approximately 120 cast and crew from China.
The Chinese cast and crew arrived into Adelaide on Saturday and will provide a welcome injection into the State's economy during their stay, lifting the benefits well beyond the $2.5 million being spent in the State on the shoot.
Speed, a 32-episode Chinese TV and online series, follows the journey of an underground street racer who is discovered and goes on to race professionally. The high-octane series will feature action-packed scenes and fast-paced car races designed to thrill a Chinese audience.
Fifteen episodes will be shot in South Australia from this week until April 1. Locations being used for the shoot include the Adelaide CBD, Port Adelaide, metropolitan beaches, southern beaches and Adelaide Hills.
57 Films beat off international competition from producers in Canada, Italy and the USA to secure the production for South Australia with the company's strong presence and investment in China giving them the winning edge.
57 Films has been charged with facilitating all South Australian production which will provide a significant boost to the local screen industry. 57 Films founder Paul Ryan will be Australian Producer in Charge. The company has also appointed Adelaide's Julie Byrne from Triptych Pictures as Line Producer.
57 Films Paul Ryan said Speed will be one of the largest international TV series to be shot in South Australia.
"Speed will further strengthen relationships between China and South Australia, inject millions into the local economy, create local jobs and put South Australia directly into the homes of millions in China," said Mr Ryan.
"Speed's Chinese producers have been impressed with South Australia's choice of film locations, accessibility to China and Hong Kong and the screen industry talent within the State.
"57 Films is appreciative of the support received from the State government, through South Australian Film Corporation, and local government."
Speed is being produced by Beijing-based heavyweight Ciwen Media Co. Ltd which produces 200 hours of television drama and 1-2 feature films every year. Ciwen Media Co. Ltd is listed on the Chinese stock market with the value of US$4 billion.
South Australian Film Corporation CEO Annabelle Sheehan said it's fantastic to have Chinese powerhouse Ciwen Media choose South Australia's locations and crews for this major production, and we congratulate Adelaide production company 57 Films for securing this important opportunity.
"SAFC is proud to support the project which will showcase Adelaide and South Australia to millions of Chinese viewers that are potential future tourists, students and business partners," said Ms Sheehan.
"The success of this production will attract further co-productions to the State and cement the growing production relationship with China that has arisen from the highly successful South Australian government delegations to China."
Speed is being directed by acclaimed Chinese Director Gan Lu with action sequences directed by specialist Hong Kong Director Bruce Law. Bruce's credits include Jackie Chan's Supercop, Transformers: Age of Extinction and Mission Impossible 3.
57 Films success in bringing Speed to South Australia follows the company's recent Chinese productions and co-productions which have included Chef Exchange, The AFL Show with Port Adelaide Football Club for CCTV in China and a large commercial production for the City of Qingdao.
57 Films is a full service Adelaide-based film production company working on films, television and branded content – locally, nationally and internationally. The company also has a production office in China.
For more information on 57 Films visit https://57films.com.au
MEDIA CONTACT: Simon Hatcher on 8412 4105 or 0419 780 071 or simon@hughespr.com.au