Kelly Vincent MLC appointed to Slingsby Board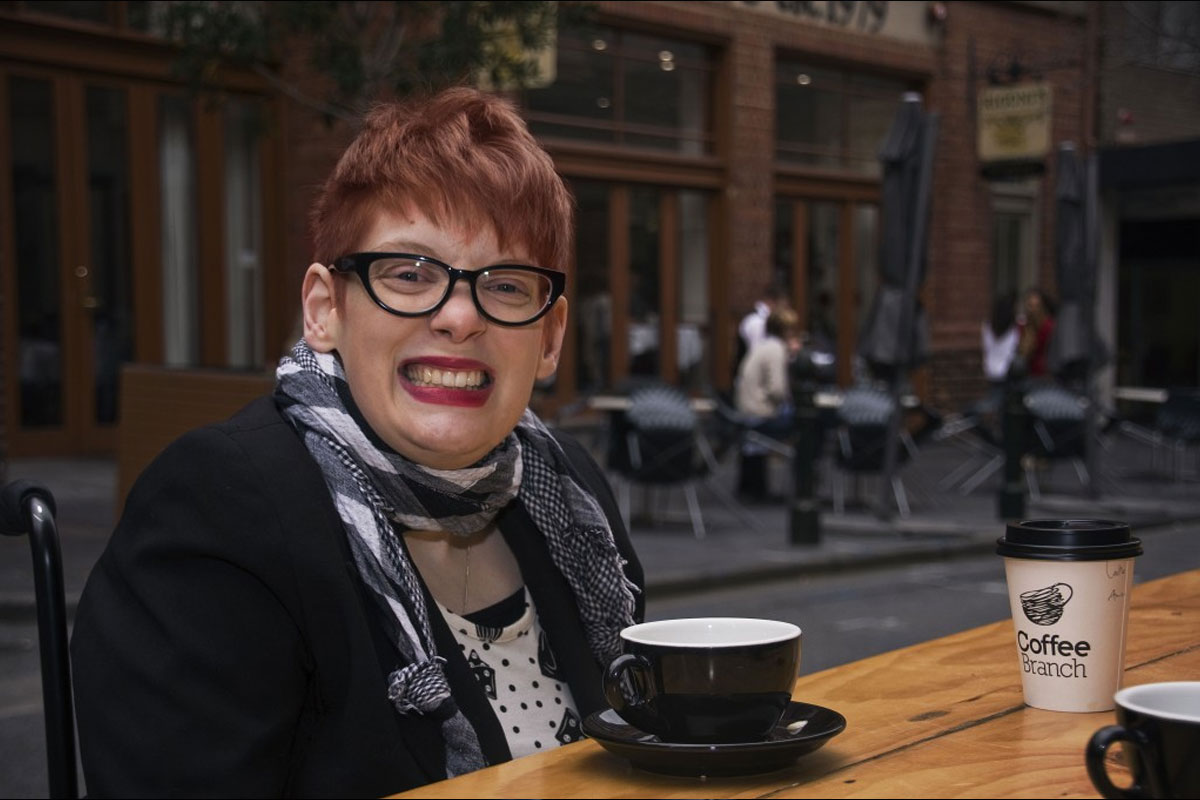 Adelaide-based Slingsby has appointed Kelly Vincent MLC to its Board as the theatre company celebrates its tenth anniversary and continues on its Journey in Wonder.
Kelly is the Dignity Party representative in the South Australian parliament and has served in the Legislative Council since 2010. She is the youngest woman ever elected to an Australian parliament and the first Australian to be elected on the platform of disability rights.
Slingsby Board Chair Tony Mack AM said the company was delighted to have the Hon. Kelly Vincent MLC as the newest member of the Slingsby Board.
"Kelly is passionate about the rights and needs of people with disabilities, and the human rights and dignity of all South Australians," said Mr Mack.
"She is also passionate about theatre, with considerable expertise both as an actor and playwright.
We welcome Kelly to the Board, and to Slingsby's ongoing 'Journey in Wonder'."
Kelly Vincent joins Tony Mack AM, Angela Allison, Gillian Mercer, Nigel Smart and Slingsby Founder/Artistic Director Andy Packer on the Slingsby Board of Directors.
"I've always believed in the power of stories, said Ms Vincent.
"Their power to entertain, challenge, and unite us. I'm delighted to join a company that firmly shares this belief. I saw my first Slingsby show almost ten years ago and immediately fell in love.
"The incredible narrative, stunning visuals, and pathos does more than entertain children, it treats children and adults as equals; that's something that isn't just polite, it's necessity if we are to develop the next generation of thinkers, creators, doers, and believers. "Slingsby makes the kind of theatre that makes me leave the house to see a show and get the feeling of coming home."
For media information, images and interviews, please contact: Simon Hatcher from Hughes on 08 8412 4100 or 0419 780 071, simon@hughespr.com.au
About Slingbsy Theatre Company:
After more than a decade in the Arts as a performer, director and creator, Andy Packer founded Slingsby in 2007 with former Executive Producer Jodi Glass. Andy's vision was to create a company specialising in creating high quality and emotive theatre experiences that an audience of both adults and young people can share, and which can tour to regional and metropolitan centres both in Australia and overseas. Slingsby works regularly with a range of leading South Australian artists including artistic associates Geoff Cobham and Quincy Grant.