World-class Kangaroo Island estate for sale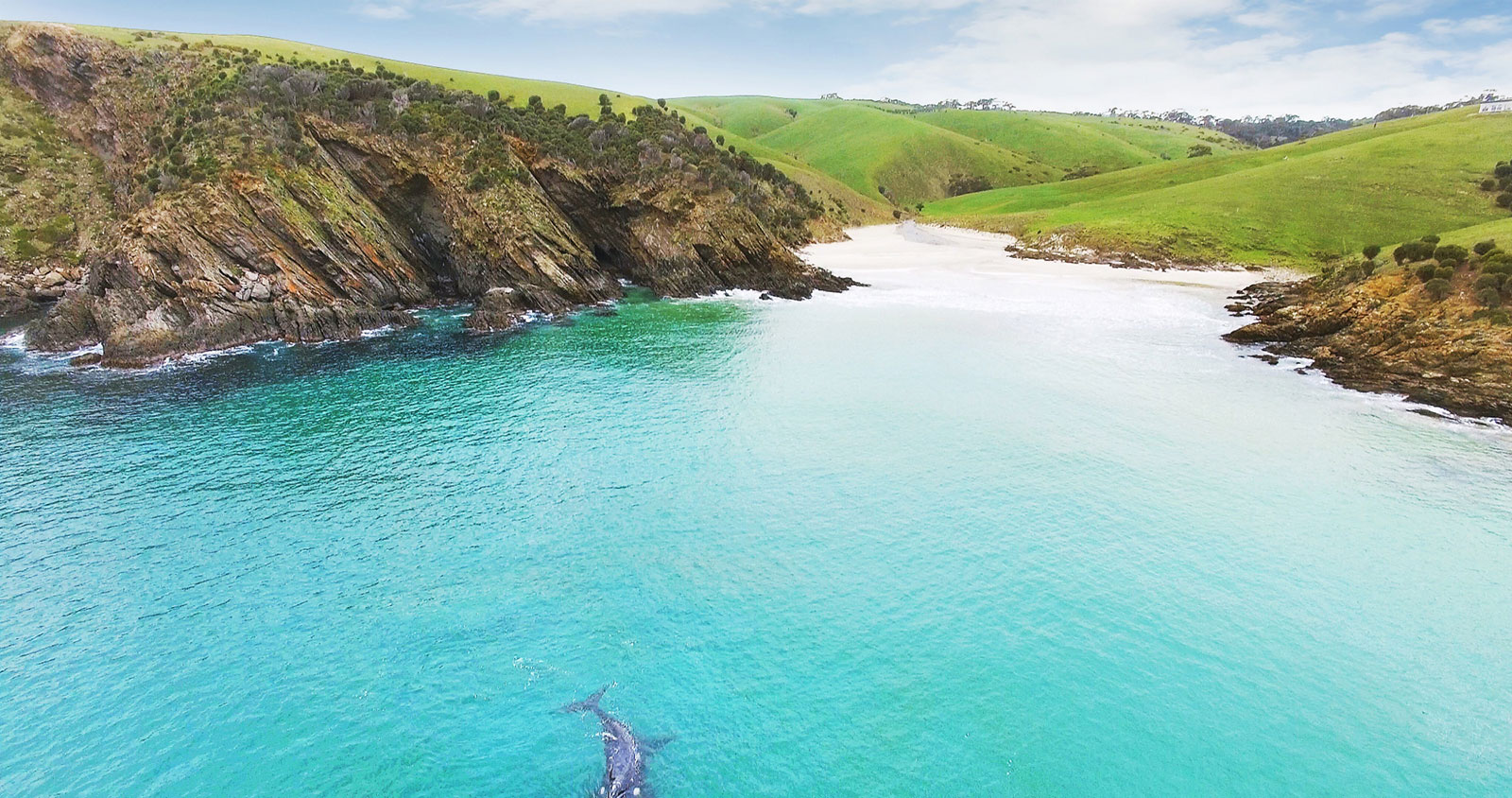 3.7km of pristine coastline to attract international interest
A spectacular 2,398-hectare estate that has long been used in South Australian tourism campaigns to promote the natural beauty of Kangaroo Island to the rest of the world is to be sold.
Featuring 3.7km of untouched private coastline, including sandy beaches and rugged cliffs overlooking the Indian Ocean, De Mole Estate in the secluded north-west corner of Kangaroo Island has been put on the market for the first time in 49 years.
Comprising 61 Certificates of Title, the coveted estate represents a prime development opportunity for international corporate investors or high net worth individuals seeking to capitalise on the global tourism appeal of Kangaroo Island, which earlier this year was ranked in the world's top three travel destinations by Lonely Planet.
The picturesque estate was purchased by renowned South Australian pastoralist Lloyd Wilkinson from the state's prominent Bonython family in 1968, and has remained in the Wilkinson family ever since, including following Mr Wilkinson's death 10 years ago.
Wilkinson family spokesperson Hamish Brown said the estate is a truly unique offering.
"We believe De Mole Estate is now the largest privately-owned coastal landholding on the market anywhere in Australia," said Mr Brown.
"And while the entire property spans almost 6,000 acres, it is still perfectly tucked away in a beautiful corner of Kangaroo Island, which really does make it a hideaway within a hideaway that our family has been privileged to enjoy for the past five decades."
Selling agent Phil Schell from CBRE said the estate is a rare opportunity that will attract widespread interest from across Australia and internationally, particularly in light of the $18 million upgrade of Kingscote Airport and with Qantas to start direct flights to Kangaroo Island from Adelaide and Melbourne from December.
"For such a vast landholding, De Mole Estate remains nestled away in a stunning pocket of Kangaroo Island, which is now widely recognised as one of the most idyllic tourism destinations on the planet," he said.
"In addition to the size and seclusion of the estate, buyers will be amazed by its private beaches, magnificent cliffs and natural landscapes, as well as the abundant wildlife including kangaroos, wallabies, koalas and wombats through to the whales and dolphins that regularly pass by the coast. It's also an outstanding spot for fishing, diving and snorkelling.
"When you consider that access to Kangaroo Island is becoming increasingly easier with an upgraded airport, the commencement of direct flights from Adelaide and Melbourne, as well as access via the SeaLink ferry from Cape Jervis, the estate really does represent an exceptional opportunity for an individual or a hotel, resort or eco-tourism operator to secure a genuinely breathtaking slice of Australia."
De Mole Estate is being sold via an expressions of interest campaign, which will close on Thursday, November 30, 2017. The property is expected to attract offers in excess of $10 million.

FURTHER INFORMATION: Please contact
Hamish Brown – representing the Wilkinson family – on 0417 846 687
Phil Schell – CBRE – on 0418 809 849 or (08) 8110 3333
Duncan McCulloch – CBRE – on 0416 047 484
James Beer – CBRE – on 0416 859 565 or (03) 8621 3399
ISSUED BY HUGHES PUBLIC RELATIONS: Please contact
Kieran Hall on 0422 147 151 or kieran@hughespr.com.au