Hughes blog post: Racy new approach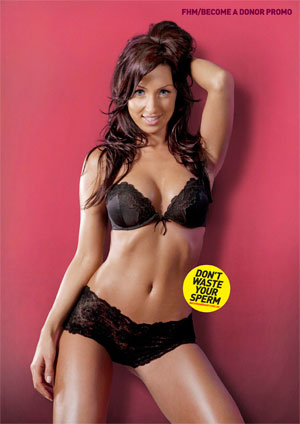 We've recently been involved in a campaign for one of our clients, Repromed and if you can read the print in the image, it's a campaign about recruiting sperm donors.
It's a departure away from Repromed's traditional marketing channels and one that seems to be paying off for them so far.
The campaign, featuring a lingerie model (pictured) and an online questionnaire, attracted nearly 2000 visits in the first few days following the launch, including hits from places as far afield as Lithuania and Canada. It's also garnered lots of traditional and social media coverage – but most importantly valuable inquiries to Repromed.
An ad is also being run in January's issue of FHM magazine (out now) including a full page picture of the lingerie model and a link to the online questionnaire which will hopefully result in even more enquiries for Repromed.
- Jenny Clift