Cedar Woods opens doors to reveal first Glenside Homes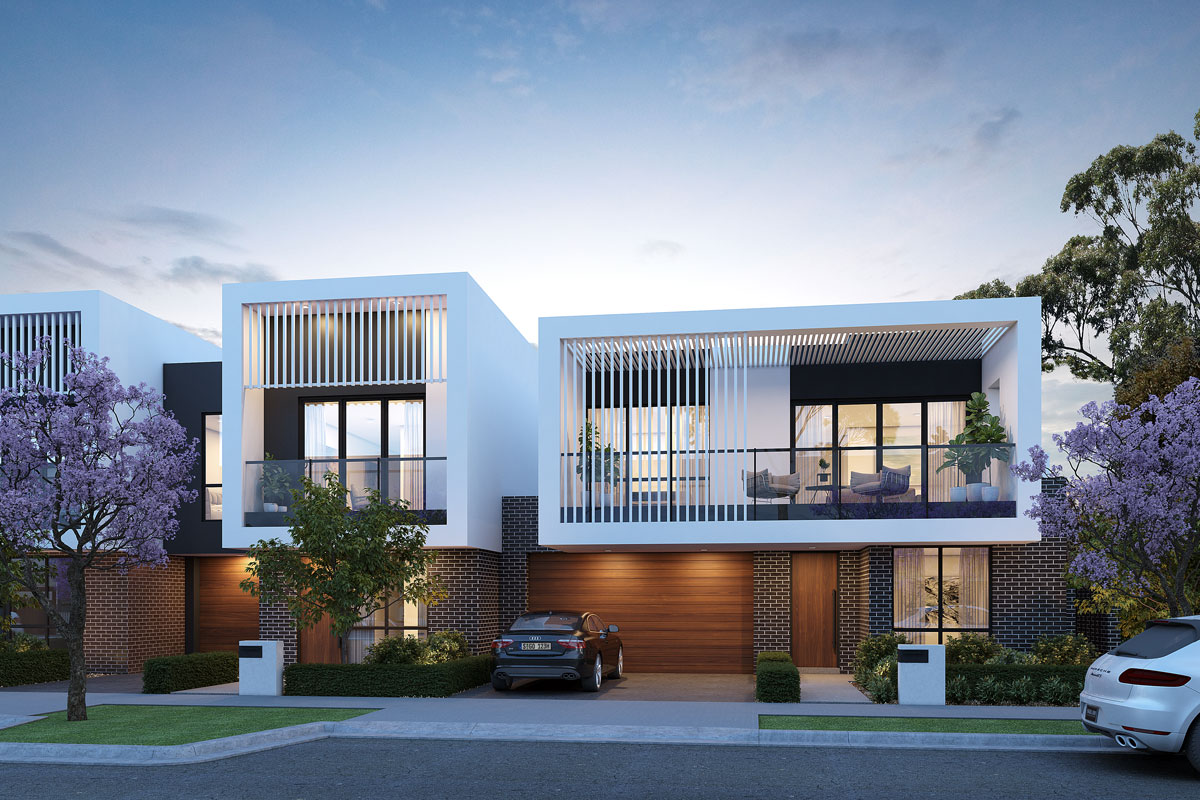 New Sales and Information Centre opened to registered buyers with sales to commence in March
Cedar Woods opened the doors to the Glenside Sales and Information Centre (February 17) for the first time today to welcome registered buyers ahead of the public project launch in March.
Registrants were given the details of the first homes to be released at Glenside – fifteen architecturally-designed, three, four and five-bedroom town homes along Mulberry Road.
The first homes at Glenside will be available for sale to registered buyers from March 10th.
Plans were also unveiled for Glenside's first park which connects through to Victoria Park and the CBD via bike and walking trails.
Mr Patrick Archer, Cedar Woods' Chief Operating Officer said it was exciting to reach this stage of the project after months of planning.
"We've had a very strong response from the market with thousands of registrations of interest seeking this rare opportunity to purchase a new home within an established eastern suburb, so close to the city," said Mr Archer.
"Many of the registrations have come from people already living in the area looking to downsize, while staying close to friends and family. Others are seeking to move into the eastern suburbs to be closer to the city.
"The collection of town homes at Glenside is unique and unrivalled in South Australia with contemporary designs, sympathetic to the character and quality of the established eastern suburbs and surrounding historic architecture of the site. The designs have also been shaped through consultation with registered buyers.
"Large open plan light-filled living spaces, internal private courtyards, butler's pantries and high-grade kitchens with European appliances are just some of the features of the homes. Buyers will also be given a choice of interior colour schemes to suit individual tastes.
"The town homes will suit a range of buyers and lifestyles from young professionals to the empty nesters looking for low-maintenance living in Adelaide's tightly held east.
"All homes at Glenside will be set in a lush green botanical environment including landscaped parks planted with 400 new trees alongside sensitively restored heritage buildings."
The first homes to be released at Glenside are in the south-west of the development alongside Fullarton Road, offering easy access to Glenside's network of parks, walking and cycling trails, local shops and eateries.
Glenside is located on the city fringe, just a stone's throw from Adelaide's southern parklands and Victoria Park, and alongside the Frewville Shopping Centre which boasts the world's best independent supermarket. It's also just a few minutes from Burnside Village.
Glenside will see the transformation of the 16-hectare site into a master-planned community with 1,000 new homes and high quality landscaped public spaces as well as walking and cycling trails.
Developer Cedar Woods has received building approvals for 61 architecturally designed three, four and five-bedroom town homes which will be released in further stages over the coming months.
To register your interest in attending the Glenside Preview Event ahead of the public launch in March phone 1300 097 693.

For media enquiries please contact Simon Hatcher at Hughes PR on 08 8412 4100 or 0419 780 071.