Cheeseboy heads for the Hills for the 10th anniversary season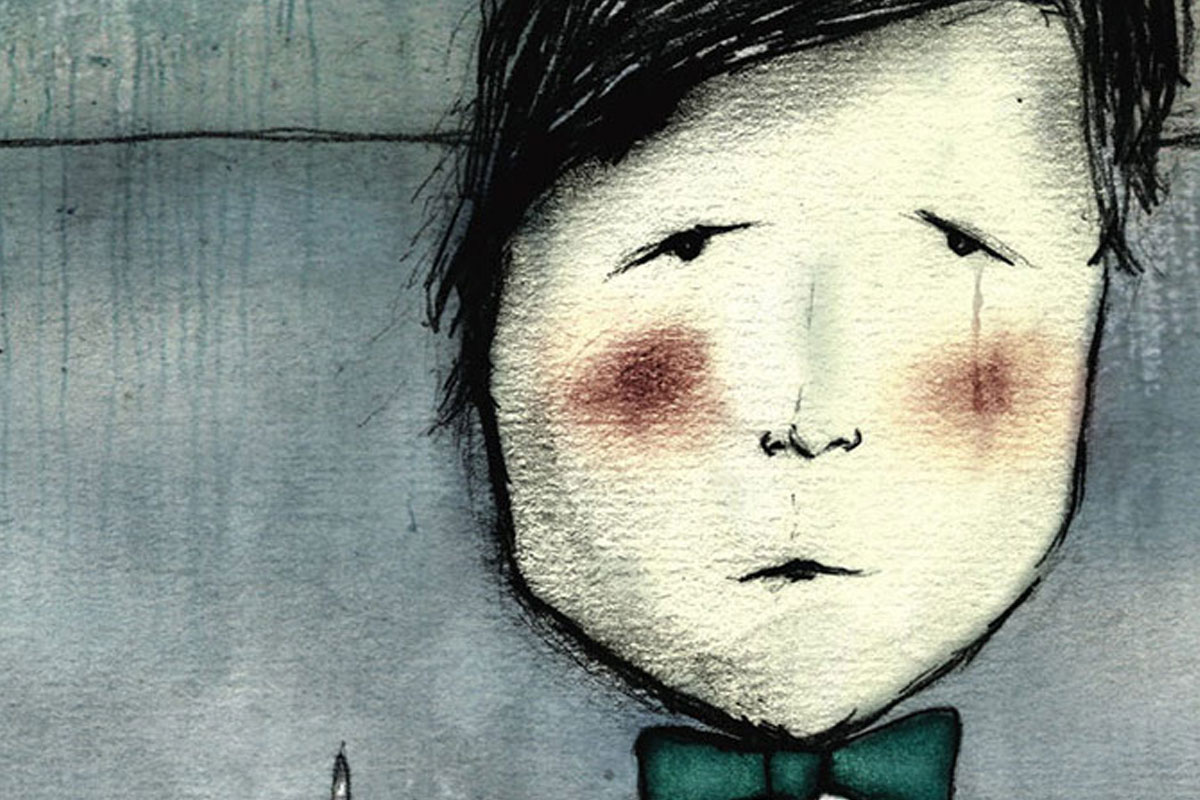 Acclaimed Adelaide theatre company Slingsby will take its inaugural production, The Tragical Life of Cheeseboy, to the Adelaide Hills in March for its tenth anniversary season.
The Tragical Life of Cheeseboy will run as part of the Adelaide Fringe with public performances in Stirling and Nairne and school performances for selected Adelaide Hills schools.
The 10th anniversary run of The Tragical Life of Cheeseboy will open on March 2nd at the Pocket at Stirling Fringe with two further performances at the same venue on March 9th and 10th.
Slingsby will then head to Nairne for a public performance on March 13th – the first Fringe show ever performed in the Adelaide Hill's township. Cheeseboy will then head down the freeway for two further public performances at the Centre for Performing Arts at St Mary's College on Franklin Street in the city on March 16th and 17th.
The 10th anniversary season of The Tragical Life of Cheeseboy will bring the show to new audiences some of whom wouldn't have been born when the production premiered at the Space Theatre at Adelaide Festival Centre in January 2008.
The Tragical Life of Cheeseboy has toured all over the world with 240 performances to more than 20,000 people in Singapore, USA, Canada, Spain, England, Scotland, Ireland, Norway, New Zealand and Australia. The 2009 world tour of the production won a Ruby Award, a South Australian arts and cultural award, for Leadership in Arts Enterprises.
Slingsby's Artistic Director Andy Packer said The Tragical Life of Cheeseboy had become the company's calling card, opening doors around the world and earning 5-star reviews across four continents.
"We're delighted to bring the production back home to new audiences for its 10th anniversary season, particularly to the Adelaide Hills communities," said Mr Packer.
"We're also pleased to welcome back the production's original cast of Stephen Sheehan and Sam McMahon to play the lead roles."
The Tragical Life of Cheeseboy tells the story of a boy made of cheese whose home planet (also made of cheese) is obliterated by a passing meteorite, reducing his home and his parents to a bubbling fondue.
Waking up on Earth Cheeseboy struggles to come to terms with being alone. Through his adventures with travelling gypsies, and his discovery of his ability to fly when he eats cheese on earth, our hero eventually understands that although he is alone in the universe, by knowing who he is and where he came from he is capable of having a beautiful and adventurous life.
The production brings together the talents of Playwright Finegan Kruckemeyer, Director Andy Packer, Composer Quincy Grant, Lighting Designer Geoff Cobham and Set Designer Wendy Todd.
The 10th anniversary season of The Tragical Life of Cheeseboy marks the start of a very busy year for Slingsy which includes a North American tour of The Young King, an Australian tour of Emil and the Detectives and the premiere of a new production – Songs For Those Who've Come Across The Seas.
Booking Details
The Pocket at Stirling Fringe
March 2nd at 8pm, March 9th at 4.30pm and March 10th at 1pm
Nairne Soldiers Memorial Hall
March 13th at 7pm
Centre for the Performing Arts at St Mary's College
March 16th at 7pm and March 17th at 3pm and 7pm.
Tickets Adults $28, Child $25 (2 & 12 years old), Concession $20 - $25, Family (2+2 or 1+3) $85 and Groups (6+) $25 each.
Bookings: https://adelaidefringe.com.au/fringetix/the-tragical-life-of-cheeseboy-af2018
For media information, images and interviews, please contact: Simon Hatcher from Hughes on 08 8412 4100 or 0419 780 071, simon@hughespr.com.au
About Slingbsy Theatre Company:
Adelaide based Slingsby Theatre Company (Slingsby) is an artistically adventurous theatre company creating outstanding, original, emotionally complex theatre. Presented in rich live theatrical realms Slingsby's productions are crafted to challenge and inspire adult and older family audiences.
Named after a character in Edward Lear's short story "The Four Little People Who Went Round The World", the company's adventures have taken it far. Since it was founded in 2007 Slingsby has premiered seven original productions toured to 70 venues in 44 cities and towns across Australia, New Zealand, Singapore, UK, Scotland, Ireland, Norway, Spain, Canada and USA, including multiple seasons on 42nd Street, New York.
Artistic Director Andy Packer collaborates with Australia's finest artists including Artistic Associates Quincy Grant (Composer) and Geoff Cobham (Designer) across many disciplines and foster international theatrical alliances.
Well established as a leading international company Slingsby has received 14 industry awards including a 2010 Business SA Export Award, two Ruby Awards and the International Performing Arts for Youth (IPAY) Showcase 2017 Victor Award (people's choice) for their critically acclaimed production of The Young King by Oscar Wilde.
For more information visit https://www.slingsby.net.au