Barwon Partners and Leyton Property to deliver South Australia's most advanced new pathology lab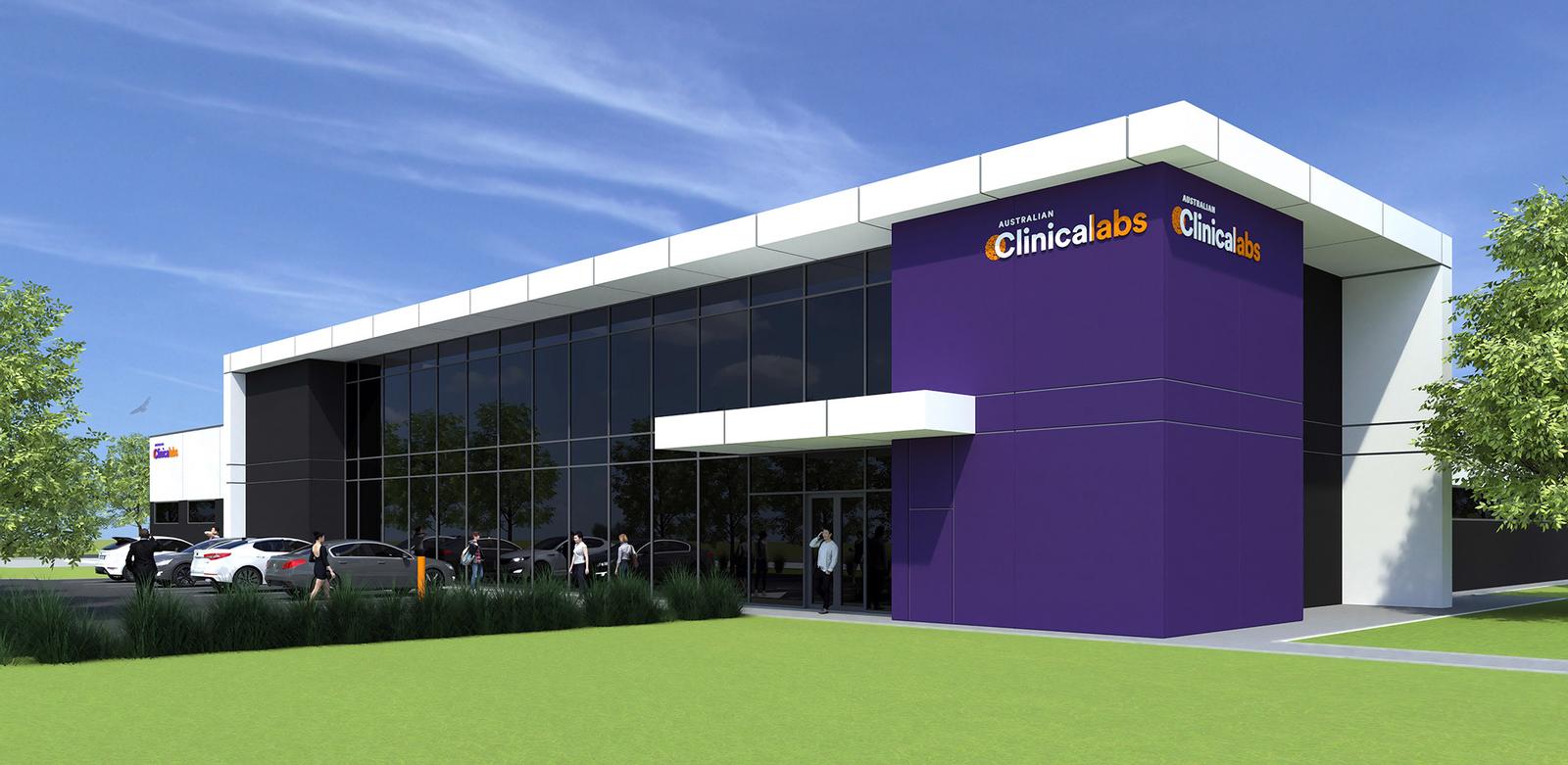 Barwon Investment Partners and Leyton Property have joined forces to deliver what will become the most technologically advanced pathology laboratory in South Australia.
Construction has commenced on the all-new $15 million facility within the Airport Business District at Adelaide Airport, which upon completion early next year will become the new home for Australian Clinical Labs.
The 2,500sqm purpose-built laboratory will include state-of-the-art pathology facilities, as well as modern staff accommodation, warehousing and 133 car parks for staff and visitors.
Significantly, it will create approximately 100 new jobs during the construction phase, which will be undertaken by Adelaide-based builder Sagle Constructions.
Under the arrangement between Adelaide-based developer Leyton Property and Sydney-based Barwon Investment Partners, Leyton has pre-sold the end product to Barwon, which will assume ownership of the facility once complete, and in turn lease to Australian Clinical Labs for an initial 15-year term.
Barwon Investments Partners Partner Tom Patrick said the project is the firm's third large-format pathology laboratory, and takes the company's funds under management in healthcare real estate to over $300 million.
"Barwon's healthcare acquisition strategy is increasingly focused on working with our tenants and our development partners to secure quality healthcare properties that meet the growing needs and expectations of the community," said Mr Patrick.
"As our population ages and healthcare technologies advance, it is important that we focus our investments on well located properties that can meet the expanding technology and patient servicing demands of this strongly growing sector.
"This project represents a strong investment for our investors and is testament to our ability to assist our tenant partners execute on their growth strategies by acting as a reliable real estate capital partner."
Leyton Property Managing Director Hamish Brown said the company is excited to get to work on the new laboratory.
"This is going to be a world-class, state-of-the-art development, so we're thrilled to be playing a pivotal role in delivering such a critical piece of healthcare infrastructure in South Australia," he said.
"In particular, we're excited to be partnering with Barwon and Australian Clinical Labs on the project, as well as Sagle Constructions and Adelaide Airport Limited and its ever-expanding Business Park.
"Having made the healthcare sector a major focus of our development activities, this project is testament to Leyton Property's ability to navigate the often-complex requirements of healthcare developments, and we're now looking forward to delivering another outstanding result."
Australian Clinical Labs Group CEO and Managing Director, Melinda McGrath, said the organisation is looking forward to moving into new cutting-edge facilities early next year, which will become its main laboratory in SA.
"This significant investment demonstrates our Board's long-term commitment to the South Australian community. This is a designed-for-purpose facility offering the most technologically advanced diagnostic services in biochemistry, haematology, histopathology, cytology, microbiology and immunology, genetics/molecular biology and toxicology specialities," Ms McGrath said.
"This is the second property partnership we have with Barwon and we are very happy with the collaborative and mutually beneficial relationship."
Sagle Constructions' General Manager Daniel Lees said: "Our experienced team has ensured the lab equipment and its future functionality have been at the core of both the design and construction phases. We are proud to deliver this state-of-the-art medical facility and add its successful completion to our growing portfolio of medical industry developments."
Adelaide Airport Executive General Manager Property James Sangster said: "We are excited to welcome such an important health facility to the precinct, in keeping with our vision to be a top tier business centre in the Asia Pacific region. It further enhances Adelaide Airport's reputation as a preferred location for industry leaders such as Barwon and Australian Clinical Labs, who have recognised the benefits that the amenities and connectivity the airport provides when determining where best to invest in state-of-the-art facilities."
ISSUED BY HUGHES PUBLIC RELATIONS: Please contact
Kieran Hall on 0422 147 151 or kieran@hughespr.com.au
FURTHER INFORMATION: Please contact
Leyton Property Managing Director Hamish Brown on 0417 846 687 or visit www.leytonproperty.com.au.
Barwon Investment Partners Partner Tom Patrick on 0429 594 563 or visit www.barwon.net.au.