Blog: Social media trends in 2019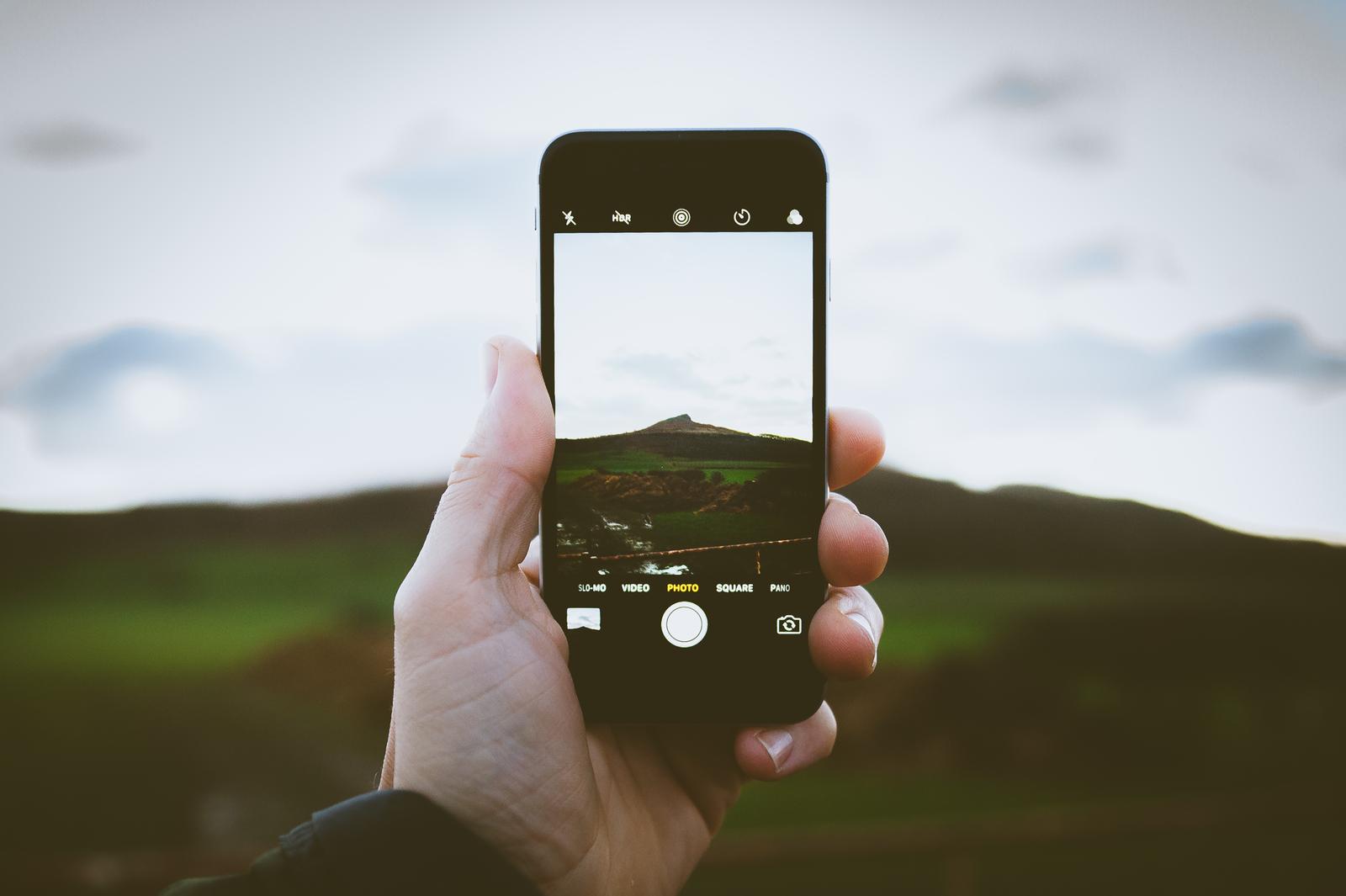 From AI chatbots to micro-influencers and voice search, discover the social and digital media trends we're watching in 2019.
Chatbot integration
Chatbot: a computer program designed to simulate conversation with human users, especially over the Internet.
The most significant online communication change in the past 12 months has been the growth in direct messaging apps such as Facebook Messenger and WhatsApp for direct and timely communication.
Today, a growing segment of the customer market expects to be able to communicate directly and promptly with a brand via a messenger app, in place of traditional methods such as email or phone.
Artificial Intelligence chatbots have become a popular tool to meet this demand. Chatbots are now being integrated to online business strategies to manage communication such as direct customer enquiry or lead generation and promotion. It's like the online version of the telephone bots used by banks and telephone companies.
It's actually relatively easy and affordable to integrate a basic chatbot service to a platform such as Facebook Messenger, simply by inputting your business' Frequently Asked Questions document, as a start. As the AI improves and customer expectation grows, I expect we'll see more businesses exploring chatbots for their online customer experience strategy.
Voice search
Alexa, Siri and Cortana became household names in 2018. While Australia has been a little slower than other countries in the take-up of voice search devices such as Google Home, Amazon Echo, Siri and Microsoft, we are trying it out. For businesses, these voice-activated devices may mean we need a subtle shift in the way we think about Search Engine Optimisation (SEO) in 2019.
For those who don't know, voice search is a speech recognition technology that answers a question spoken by a user into a device, such as Apple's 'Siri' and the Amazon Echo and Alexa.
There are wild forecasts thrown about and heavily debated around the potential rapid take-up of these devices in our homes. But, as with anything in this changing landscape where new and sparkly things are thrown at us every day, my advice is to stay aware of opportunity and have flexible social and digital media strategies that can adapt to changing customer expectations in your industry.
In the meantime – make sure your company's online presence is optimised for search, particularly the Google My Business listing or FAQs, which may be the first result a voice-search device will provide to a user.
Storytelling content
2018 came close to marking the end for organic reach on social media, particularly Facebook. But I say 'came close' deliberately – because I still have brands achieving consistent and solid growth in social media engagement and followers and are still reporting good organic reach by executing a mix of carefully curated content and paid promotion.
My prediction for this year is "authentic", storytelling content that genuinely moves, inspires or engages people. It's essential we remember social media is a social space and we must be mindful of this if we want our content to achieve good reach.
There are many variations to this rule but I've always followed the 80/20 rule, which suggests that 20% of content rotation is business promotion, while 80% should be content that people genuinely want to share with people in their lives. Content that moves people.
So, look inwards – your staff and your customers are your army of social media 'ambassadors' and amongst them are a host of wonderful story opportunities that reflects well on your brand. So, let your inner journalist shine and start hunting for those stories!
Micro-influencers or mass-influencers?
In 2018 we saw the Australian Government called into question for spending more than $600,000 in taxpayer money on the #girlsmakeyourmove influencer campaign.
The campaign aimed to "address the lower level of physical activity and barriers faced by young Australian women" and included paying a number of influencers to post photos doing physical activity. The value of some of these influencers has now been called into question, along with their brand alignment.
Social media users are smart, and they can smell a dodgy or fake brand alignment from a mile away. So, in 2019, I expect we'll see a growing shift to micro-influencers – influencers with a smaller but highly relevant and engaged following with far better brand alignment.
My advice when engaging social media influencers - do your research, know your brand but more importantly – know why your audience loves your brand. Find micro-influencers that are aligned with your target audience for more meaningful and long-lasting campaign results.
Leveraging LinkedIn
We've seen exciting improvements to LinkedIn over the past 12 months. Under the ownership of Microsoft LinkedIn is really coming into its own as the business to business professional engagement platform.
From the integration of hashtag communities which let us more easily join in conversations about topics that relate to our industry, to improved functionality for company pages – LinkedIn is the most important platform for business and professionals.
As the company behind Bing, Microsoft is often thought of as a step behind Google, which dominates the search engine space. However, I'm genuinely excited about the innovation and technological advances coming out of Microsoft. And it's for this reason LinkedIn is on my list of things to watch in 2019. I just think Microsoft will keep doing exciting things with this platform.
Detox
2018 was a bad year for Facebook. In the wake of the Cambridge Analytica data breach, serious concerns were raised around privacy and security of social media user information.
In recent months we saw Facebook, Instagram and Apple introduce measures to address consumer concerns around social media addiction – and a more mindful use of apps and smartphones. Facebook also adjusted its algorithm to 'get back to being social' – prioritising content from family and friends, over brands. The Yellow Social Media Report 2018 says 17% of Australians stopped using one or more social media sites in the past year (this was a 5% increase on the year prior).
I do believe this trend will continue, but I don't believe it should worry brands that use social media to engage with consumers. After all, as The Yellow Social Media Report also found; "91% of social media users maintain a Facebook profile. Facebook is used by close to, or over, 90% across the gender and age divide (which was also observed in the 2017 telephone survey)."
Specialist social and digital media support –
As one of Adelaide's leading communications consultancies, Hughes can help you understand digital communications, social media and the far-reaching opportunities they present. Our social and digital media services are wide-ranging, allowing us to offer clients a bespoke and tailored service that considers their unique objectives and resources.
For more information about developing or maintaining a strong and growing social and digital media presence for your organisation, contact Hughes PR on 8412 4100 or email digital@hughespr.com.au.