Cedar Woods release first homes at Fletcher's Slip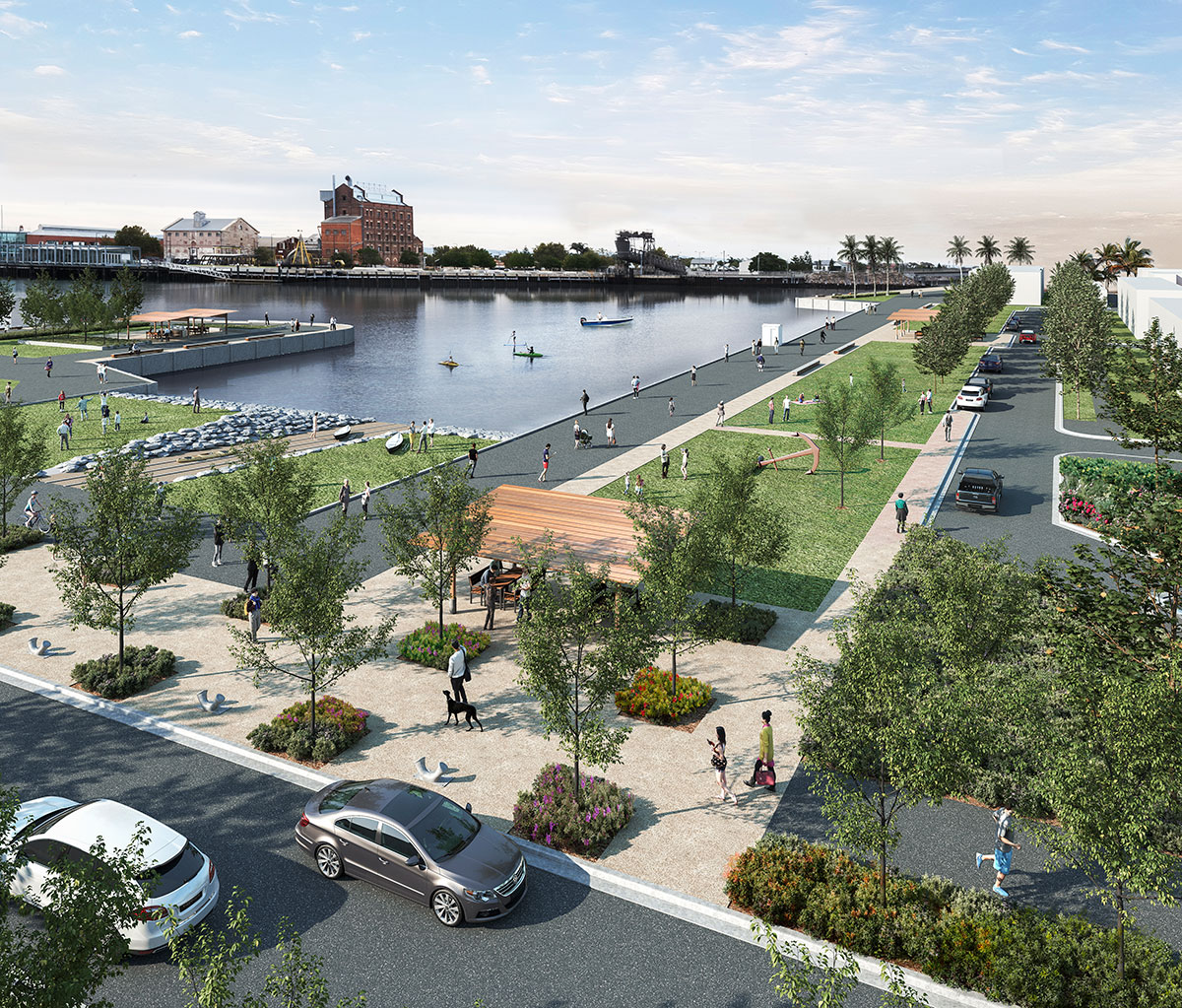 Sugar Wharf offers sweet lifestyle for home buyers
The first homes at Fletcher's Slip have been released to the public today (February 23) with the opening of the much-anticipated waterside project's Sales and Information Centre.
Twenty-four 2 and 3 bedroom architecturally designed town homes in the Sugar Wharf precinct have gone to market with all the homes located near Semaphore Road, between the harbour and the sea.
All homes at Fletcher's Slip will have Semaphore Beach, the popular Semaphore Road shopping strip and the historic heart of Port Adelaide on their doorstep.
Key features of the homes include walk-through pantries in the kitchen, garages connected directly into the home, landscaped front and backyards and state-of-the-art appliances.
Registered buyers were offered an exclusive preview of the homes ahead of the public launch.
Mr Patrick Archer, Cedar Woods' Chief Operating Officer said it was exciting to launch Fletcher's Slip with significant demand for the new homes.
"We're seeing a range of home buyers attracted to Fletcher's Slip including first homebuyers, young families and empty nesters," said Mr Archer.
"Interested buyers are nearly all owner-occupiers which is vital for building a thriving new community at Fletcher's Slip.
"Future residents at Fletcher's Slip will be part of a modern, vibrant waterfront community with the benefits of an established suburb on their doorstep.
"Both residents and the wider community will benefit from the investment in public space and greater access to the waterfront including an uninterrupted landscaped waterfront promenade."
The Fletcher's Slip masterplan will see the area transformed and revitalised into a vibrant residential community with more than 500 new homes across the twelve-hectare site.
Key elements of the Fletcher's Slip masterplan include:
More than 500 architecturally-designed homes including two or three-storey town homes with backyards and low-rise apartments;
A landscaped, uninterrupted public promenade, park and plaza to open-up the waterfront and ensure greater access and enjoyment for the entire community;
Direct access to Glanville Train Station for pedestrians, bicycles and disabled access;
Retention, restoration and reuse of existing heritage listed buildings;
Exploring restoration and reuse of historic maritime artefacts within the public spaces;
Restoration of the existing boat slip at the north western corner of the wharf will provide access to the water for kayaks and hand powered water craft.
Twenty-three percent of the 12-hectare development site will be landscaped open space. This represents more than 32,000 square metres of parks, gardens, walking and cycling trails and landscaped verges.
The first homes in the Sugar Wharf precinct are priced from $375,000.
For more information visit https://fletchersslip.com.au
ENDS
For media enquiries please contact Simon Hatcher at Hughes PR on 08 8412 4100 or 0419 780 071.