Blog: How to stay ahead of social media algorithm changes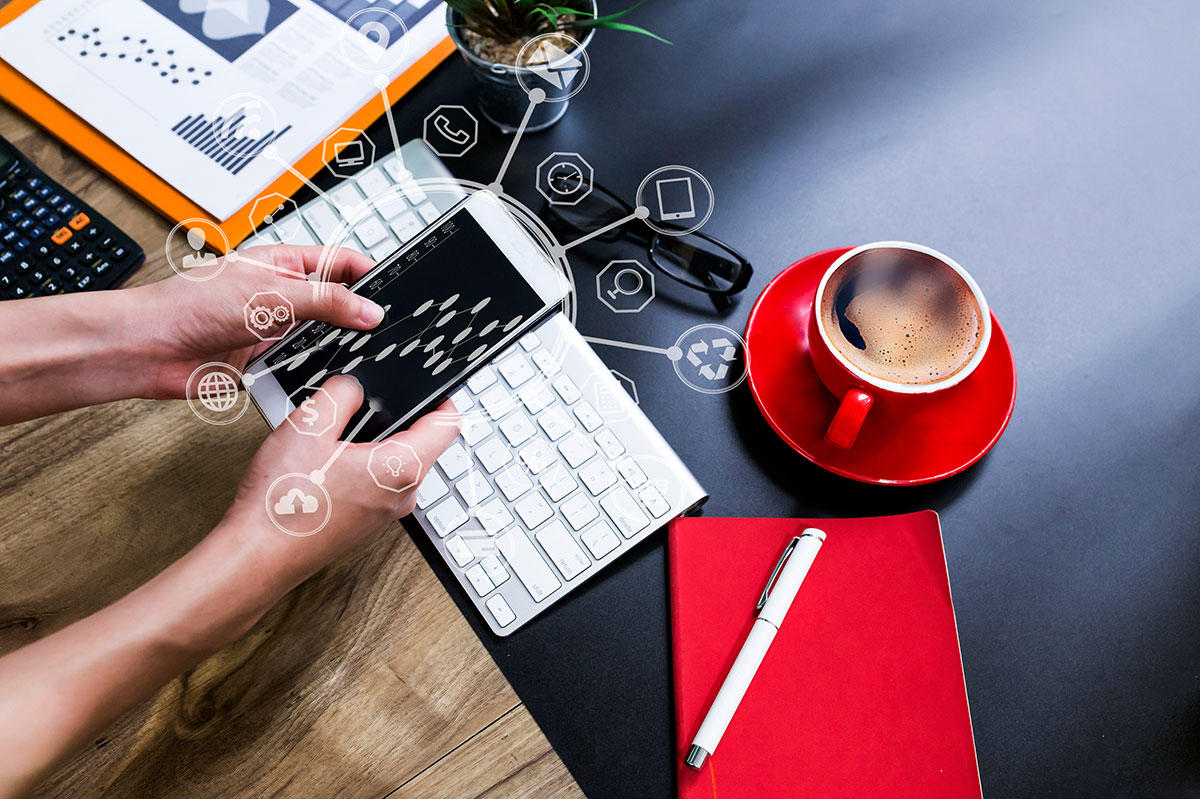 Changing social media algorithms can make life hard for social media managers tasked with generating growing engagement from their online community, month-in, month-out.
There's been some chatter following a report published in Medium this week, which highlighted research findings showing a decline in social media engagement rate for a number of major brands on Instagram this year.
Engagement rate:
A brand's social media engagement rate can be measured in a few different ways, but for the purposes of this research it's the total number of engagements on a post divided by the size of the account's following at time of posting.
The research found a sharp decline in Instagram engagement rates from May 2019, but more generally, the trend was downwards from the start of the year. The article went on to say: "There's no way to tell what specifically caused the recent decline. The Facebook Developers blog has not indicated any substantive API changes, and engagement rates were relatively stable for a good portion of the year. Whatever's behind the change, it's hitting individual accounts and brand accounts alike."
Today, successful social media accounts foster a "highly engaged, loyal following" instead of a "mass following".
Test for yourself: Take some time to crunch the numbers for your Instagram posts since the start of this year – populate them into a spreadsheet and look at the trend line, is it matching the Medium findings, or are you 'bucking the trend'?
But, has there really been a shift in the Instagram algorithm this year?
Typically, team Zuckerberg will make an announcement when changes are made to the newsfeed algorithm, but there has been no announcement this time.
My view? I don't believe there has been a change to the Instagram algorithm, I'm not seeing a downward trend reflected on the Instagram accounts that I manage – in fact, the opposite!
So, why are some brands experiencing declining Instagram engagement rates?
Instagram has been the golden child of social media, rising through the ranks to become the social media channel of choice for most brands today. Brands have so far enjoyed a relatively easy ride on Instagram, and with less people on the channel, content hasn't needed to work as hard to be seen.
But today, with more brands than ever before competing over the same eyeballs for their content, brands have to work harder to create content that will stop traffic.
How can we grow our engagement rates on Instagram?
Below are some helpful tips to publishing social media content that might help your brand to achieve cut-through in a busy and crowded newsfeed.
Create customer-focussed content:
It's important to spend time understanding your audience and their interests and motivations for following your brand on social media. Aim to find the sweet spot between the content that we want to be talking about, and the content that our users actually want to hear about.
One formula to approach this is the 80/20 rule – 80% of the time create conversation about topics that genuinely move, interest or motivate our audience in some way. 20% of the time focus on messages that specifically promote our brand (note – this is different to some shoppable sectors, such as fashion).

It's important to develop a clear understanding of your own brand's unique selling point. What makes your brand unique to your competitors? Why do particular customers come to you and not your competitor? This is your "authenticity".
Nurture your community – build a loyal following, not a mass following:
Rather than focussing on "mass following" today, successful social media accounts are those that foster a "highly engaged, loyal following". Get to know your community and nurture it through tactics such as engagement (conversations), user-generated content (shared fan content), competitions, polls and 'exclusives'.
Test, measure, refine:
Social media platform features change almost daily. Try the new features – but take the time to put some thought and planning behind them to do them well. Set up your branding (look and feel) style, test consistently for a month or so – review the performance and refine where need be.
Try testing image types, caption formats, emojis versus no emojis, stories, graphics etc. The great (or challenging) thing about social media is there's no right or wrong, there is only what works for your community.
It's all about the timing:
Some brand managers have access to tools or platforms that can track the times of day that your social media community is active online. If you don't have access to these tools, try testing yourself. Read up on the latest statistics about online behaviours to get an understanding of when your customers are likely to be online and more likely to engage with your post.
For example, we know that in Australia the two most popular times for social networking are in the evening (61%) and first thing in the morning (59%) [Yellow Social Media Report 2018: https://www.yellow.com.au/wp-content/uploads/2018/06/Yellow-Social-Media-Report-2018-Consumer.pdf]
Tap into these times, test posting consistently at these times of day and see which timings generate the strongest results.
Engage with your community – be social!
Remember your brand is part of a social community, so it's important to engage in conversation like you would if representing your brand in person and avoid simply talking at them.
Tip: just like you might dedicate time each day or week to schedule social media posts, schedule time for 'engagement' to respond to comments on your posts, and similarly allow 10 minutes or so a day to engage with brands that are aligned with yours ('like' as your page, comment as your page etc – spread the love!).
Post visually appealing content with a consistent look and feel:
There's no room for lacklustre, poor quality content on a visual platform like Instagram. Put careful thought into your brand guidelines, your image style and colour tones, and whether you'll design graphics (try www.canva.com for a great range of designs or create your own in Powerpoint). Will you have a theme to your Instagram feed (e.g. one graphic, two images rotation)?
Not only does a visually-appealing account with a consistent look and style perform better on Instagram, it will also be more recognisable to followers as they become familiar with your brand and your consistent approach to photos, graphics, videos and stories.
Create content that moves your community:
Spend the time curating or creating wonderful content, sharing user-generated content, spreading the love and creating images, posts, graphics and stories that are so cool, so special, so unique, they stop people in their tracks and people can't help but stop the mindless scroll and engage!
At a loss? Try a content brainstorm to develop ideas for your social media calendar.
Know your objectives and measure the metrics:
A growth and improvement mindset to your social media strategy can help place your brand account in a good position ahead of algorithm changes.
I advise brands undertake monthly reporting of key metrics against your social media objectives. Whether it's brand sentiment, follower growth or engagement, we want to be seeing an upwards trend to indicate that your content is hitting the mark with your audience. A brand with an engaged following is far better placed to withstand a changing social media algorithm.
What's in store for brands on Instagram?
Instagram has grown to become the third most popular social media channel in Australia (behind Facebook and YouTube), with 44% of users following a brand or business on the channel. This growth looks likely to continue as more individuals and brands take advantage of this powerful communication channel.
Even if we haven't experienced an algorithm update this year, if history is anything to go by with big sister Facebook, we should expect them to come. Instagram will need to step in to moderate the level of branded content to ensure users still enjoy an engaging, entertaining and interesting experience every time they open their Instagram app. And for this reason, it's critically important that brands stay ahead of the game by posting engaging, authentic content that creates a highly engaged and loyal community.
As one of Adelaide's leading communications consultancies, Hughes can help you with this! We help our clients to understand social media and the far-reaching opportunities it presents. Our social and digital media services are wide-ranging, allowing us to offer clients a bespoke and tailored service that considers your unique objectives and resources.
To find out more about Hughes Social and Digital Media management or training courses (including "Instagram for Business"), email digital@hughespr.com.au or phone 8410 4100.

Haley Tamblyn
Social + Digital Media Consultant, Hughes PR