Consumer confidence rebounds however many businesses fear for survival in the wake of COVID-19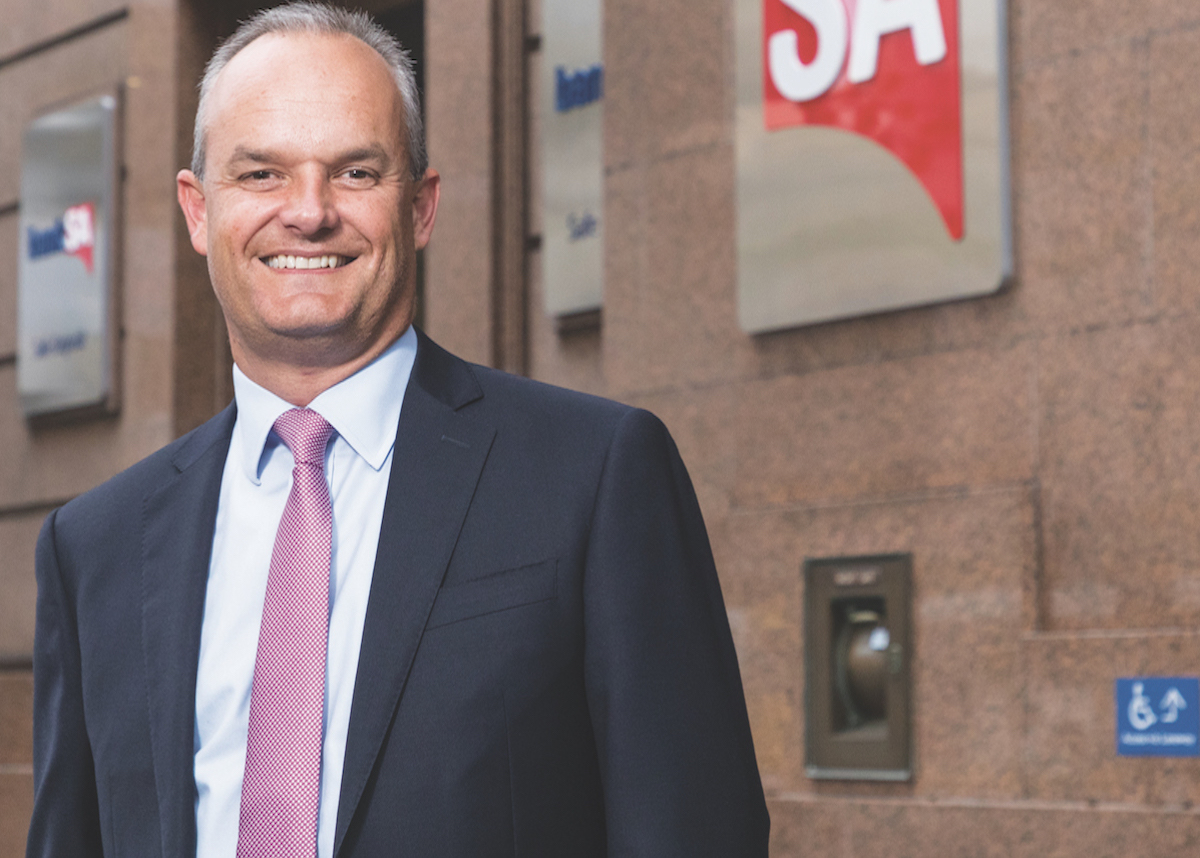 Consumer confidence in South Australia has rebounded while businesses are struggling to recover from the impacts of COVID-19, according to the latest BankSA State Monitor.
Conducted by an independent research firm, the BankSA State Monitor shows consumer confidence increased by nine points between February and July this year, from 101.3 points 110.3, marking two consecutive increases and the highest result since February 2014.
The improvement in consumer sentiment has been heavily influenced by the COVID-19 pandemic cycle, with confidence between surveys falling below the 100-point benchmark before lifting in July as restrictions eased and confidence that the virus had been contained within the state increased.
However, businesses are feeling less secure, with confidence decreasing 10.1 points from 115.4 in February to 105.3 – but remaining above the 100-index point for the past nine surveys.
Business employment and intention to hire over the past three months recorded its largest decrease ever with a 34 per cent negative shift, and there was a four per cent decline in businesses wanting to hire over the coming three months.
Businesses are concerned about income security, with two thirds "worried", up 21 per cent, and at its highest level since the survey began. There was also a 30 per cent negative shift in how businesses felt about their current situation, which was also the largest decrease and lowest level ever recorded.
In extra research questions commissioned for this survey, 75 per cent of South Australian businesses were concerned about their future in the wake of COVID-19, with almost a third concerned about their ability to survive beyond the end of 2020 due to the uncertain timeframe for "full recovery" from the pandemic.
Further, more than 90 per cent of businesses were concerned about the economic impacts of the virus on the South Australian economy, and the future of many local businesses. Among businesses concerns was their ability to save, pay bills and make loan repayments.
Significantly, 69 per cent of businesses were concerned about the eventual end of the current JobSeeker and JobKeeper arrangements creating a "cliff" for consumers and businesses (noting this survey was conducted prior to this week's extension of these schemes).
BankSA Chief Executive, Nick Reade, said that consumers and businesses were responding differently in their outlook during this stage of the pandemic.
"South Australian consumers started 2020 with improved confidence after lower levels in 2019. When the coronavirus pandemic hit, confidence decreased but as we managed to control its spread and as businesses slowly returned to trade, consumer optimism has increased," Mr Reade said.
"However, it has been a tough few months for businesses, particularly for the smaller micro SME businesses and the wholesale and retail sector, as people cautiously saved rather than spent and fewer consumers have made large purchases.
"Businesses are reticent to take on more staff, a higher number of SMEs have recorded falling turnover, and there are fears the pandemic will have an impact on the economy for some time to come."
The difference in recovery outlook between consumers and businesses was highlighted by the fact that 34 per cent of consumers expect their household to recover by the end of this year, while 43 per cent of businesses expected it to be towards the end of 2021, and a further 17 per cent predicting several years.
"Pride in our state's ability to successfully contain the pandemic to date is reflected in the highest increase in state pride recorded by consumers since the survey began," said Mr Reade. "However, with concern high amongst business about their ability to survive, as a state we need to remain vigilant and avoid a second wave at all costs."
Other key findings from the latest BankSA State Monitor include:
State pride increased by 24 per cent, reaching its highest level since February 2013 for consumers and remained unchanged at highest level since May 2012 for business;
Consumer confidence in their own financial position is at highest level in two years;
Climate for consumer spending in next 12 months increased by 30 per cent, marking a six-year high;
SMEs recorded a 30 per cent fall in how they felt about their current situation;
Metropolitan and regional confidence both improved for the first time in 12 months;
Male consumer confidence reached its highest level since September 2013; and
Manufacturing and community services reported the largest increases in confidence in South Australian businesses while retail and wholesale recorded the largest falls.
BankSA State Monitor results for regional South Australia showed all regions recorded improvements in consumer confidence, and business confidence also increased. Consumer confidence rose 11.6 points across the state to 103.6, with the total business index rising 2.6 points to 111.9.
Based on a statewide phone survey of 300 consumers and 300 small business owners and managers, conducted by the Sexton Marketing Group, the latest BankSA State Monitor is the 70th monitor in a series that has tracked consumer and business confidence in South Australia since 1997. A baseline of 100 points is used to which the overall survey results are either added or deducted. A result greater than 100 represents a positive result and therefore more optimistic respondents than pessimistic, while a result less than 100 represents a negative result meaning there are more pessimistic respondents than optimistic. The survey was conducted between 8 – 13 July 2020.