Port Spencer in prime position for hydrogen hub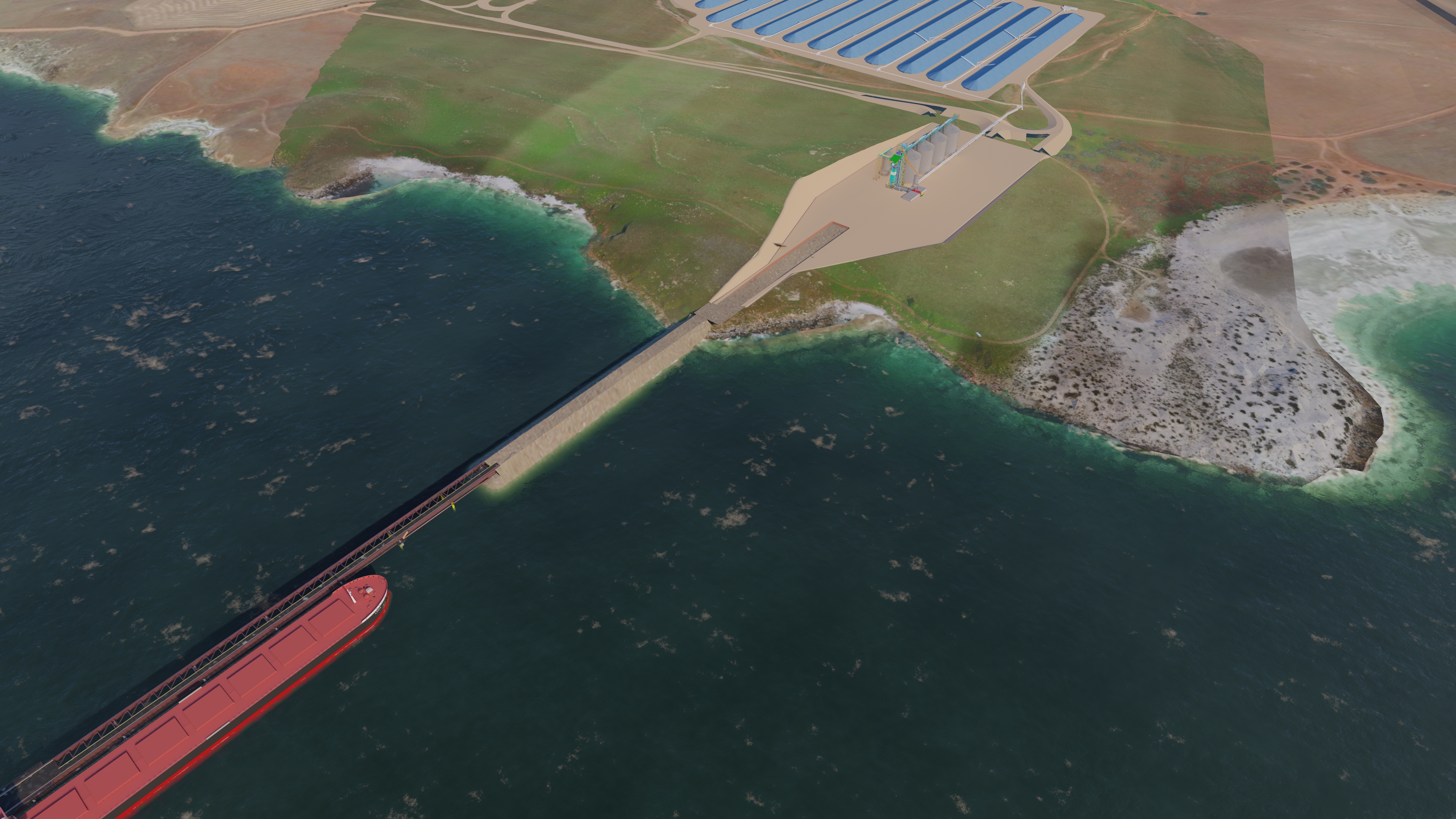 Clean, green energy is poised to sit alongside clean, green grain at Peninsula Ports approved $230 million Port Spencer port following the release of the South Australian government's Hydrogen Export Prospectus.
The Prospectus identifies the potential for a greenfield port in the region to export between 60,000 and 250,000 tpa (tonnes per annum) of green hydrogen from the region. It also reveals that South Australia can become a national and international exporter of clean power, while achieving the goal of net-100% renewable energy.
Modelling for the Australian Renewable Energy Agency has forecast Australian hydrogen exports could contribute $1.7 billion and 2,800 jobs to the national economy by 2030.
A Hydrogen Hub at Port Spencer would provide a significant economic boost to the region creating further local employment, in addition to the hundreds of construction and port operations jobs already being created by Peninsula Ports.
Peninsula Ports Chief Executive Officer, Greg Walters, said the company was excited by the prospect of its Port Spencer deep water port playing a key role in South Australia's renewable energy future.
"Our recent PER amendment, which removed the storage and export of iron ore from the project, allowed for the potential of other suitable commodities being managed alongside grain at the port," Mr Walters said.
"We recognise that any proposed hydrogen development on the Eyre Peninsula will need to go through the full approvals process. However, we believe that with our current approvals in place as the next deep water port on the Eyre Peninsula, that Port Spencer will be attractive to prospective hydrogen investors. We look forward to working alongside the South Australian government to attract suitable investment into the state."
Having recently received approval of an amendment to the Public Environmental Report (PER) for Peninsula Ports' $230 million Port Spencer grain, the new facility is planned to be ready to receive grain for the 2021 grain harvest, which will deliver significant benefits to local growers and the wider Eyre Peninsula community.
The project will create up to 150 jobs during construction and a further 20 permanent local operational jobs including employment opportunities for Barngarla community members. Operational staff numbers are expected to further peak at 80 staff during harvest.
For more information visit peninsulaports.com.au