Western Air to become the first business to move into the Drill Core Library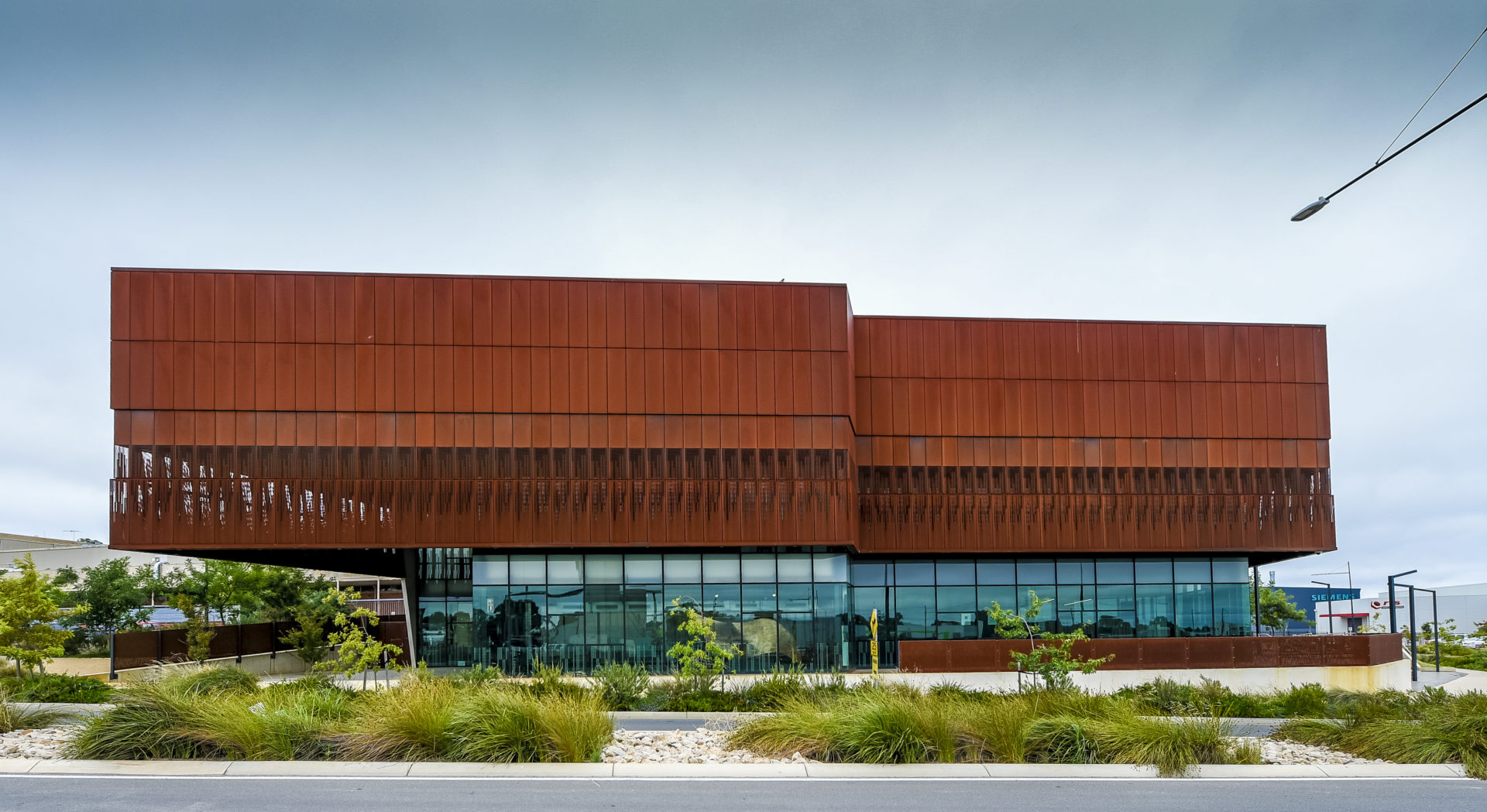 Picture: Tonsley Innovation District
---
Adelaide-based company Western Air, a high pressure equipment supplier to the mineral exploration industry, has been announced as the first private business to be invited to establish offices at the South Australian Drill Core Library, based at the Tonsley Innovation District.
Known as one of the most advanced drill core libraries in the world – holding 130 years of mining samples – the decision to partner with Western Air recognises the essential service it provides to the resources, mining and energy sectors in South Australia.
Western Air designs and custom-builds portable air compressor units for drilling rigs, which are essential in the mineral exploration and oil and gas industries locally and internationally.
A pioneer in developing high pressure compressors and boosters for more than 40 years, Western Air works with the Australian supply chain to ensure its equipment is the safest available, tailored to specific mineral exploration needs.
Providing an essential component of the drilling process, Western Air Managing Partner Gary Algate said collaborating with the Department for Energy and Mining and establishing an office at the Drill Core Library created a natural partnership with the industry.
"The South Australian Drill Core Library recognises the state's rich mining and resources sector's history, and the role it plays in mineral exploration internationally," Mr Algate said.
"By being located here, we can create stronger partnerships with companies undertaking mineral exploration development, and support them as they build a stronger resources industry into the future."
"Being based at Tonsley also provides us with access to leading innovators in South Australia, where we will be able to collaborate to boost growth and create economic opportunities across several industries.
"Our joint vision is to boost mineral exploration opportunities, unlocking the potential of South Australia's mineral resource wealth sector for many years to come."
Renewal SA Precinct Director of Tonsley Innovation District, Philipp Dautel, said the relocation of Western Air to the State Government-owned and operated Drill Core Reference Library at Tonsley Innovation District was a living example of the triple-helix partnership model on which Tonsley was based, which saw government, academia and industry come together to drive innovation and entrepreneurship.
"With Western Air and the Drill Core Library operating under the one roof, united by their common goal to advance mineral discovery, the mining industry will have a single resource in technology and education," Mr Dautel said.
"Having Western Air join the Tonsley community will also significantly boost the district's capacity in mining and energy services—one of its four focus sectors—and enable Western Air to be a part of a thriving ecosystem in high-value manufacturing. This will in turn support them to develop the kind of partnerships, diversification and business growth that is typically not achievable by a business in isolation."
Department for Energy and Mining Director, Geological Survey of South Australia, Rohan Cobcroft, said having Western Air working from the Drill Core Library would help build on the precinct's reputation as a new venue hosting companies looking to expand in South Australia and supported innovation.
"This partnership builds on the state's capacity to provide innovative solutions and products to the mining and exploration sector which improve efficiently and safety," Mr Cobcroft said.

"Hosting private sector companies at the library enables the development of new technology and concepts that serve to improve the outcomes for the exploration sector, which is another way that the Department can support industry growth and innovation."