Award-winning developer Chasecrown granted approval for $100 million Kent Town apartment project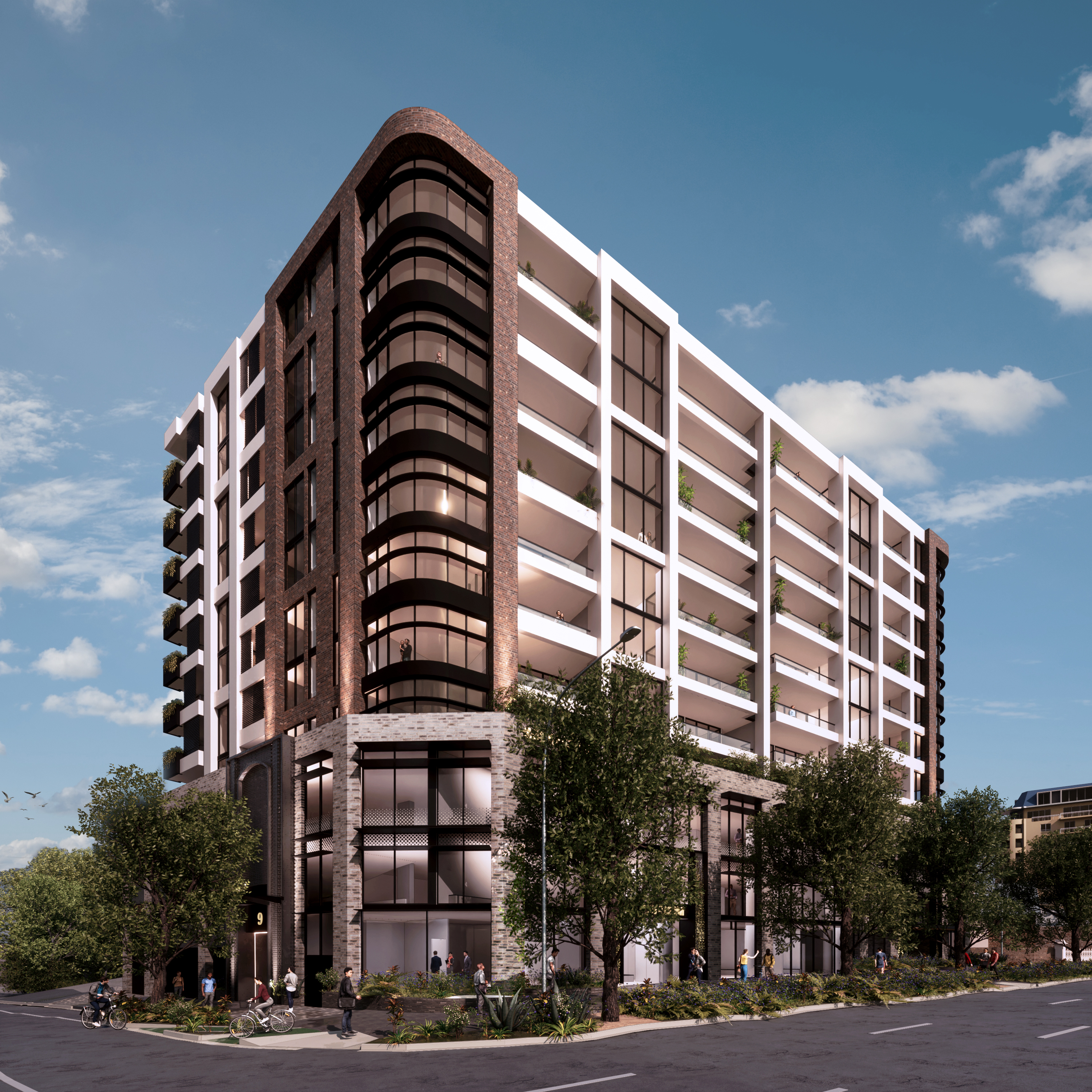 Award-winning developer Chasecrown has been granted development approval for a $100 million Kent Town apartment building which will boast uninterrupted views of the east parklands and the city.
The project was approved by the State Commission Assessment Panel (SCAP) today and followed endorsement by Plan SA, State Government Architect and City of Norwood Payneham & St Peters.
Located on a prime section of Dequetteville Terrace, the project will be the first major apartment development to be undertaken in Kent Town for many years and will further add to Kent Town's vibrancy.
The 12-storey project will incorporate 62 apartments with ground floor retail and showroom and second storey commercial offices, with spacious residential apartments above. All apartments will feature generous balconies to take full advantage of the sweeping views over the east parklands and city, and towards the Adelaide Hills.
The project will be built with a strong focus on energy and water conservation, incorporating a 7-star average apartment energy rating and a fully electric power system that will not use fossil fuels for heating, cooling, hot water or cooking appliances. Active forms of transport will also be encouraged including end-of-trip facilities for the commercial offices and private storage enclosures for residents which are suitable for bicycle storage.
Demand for low-maintenance, near-city living is very strong with the project design and
dress-circle location likely to create major interest from owner-occupiers and investors when it goes to market in mid-2022.
Chasecrown Director and Project Architect, Mr Louis Kanellos said the project had been thoughtfully designed to take advantage of its unique location overlooking the parklands and within walking distance of the restaurants, cafes and shops in the East End and Norwood Parade.
"We're excited that this will be our next project following the success of the multi-award winning 8 South Esplanade at Glenelg, which set a new benchmark for apartment design in South Australia," said Mr Kanellos.
"We expect that the apartments will appeal to a range of buyers from young professionals through to downsizers seeking a convenient lifestyle with close-proximity to parks, gardens and local amenities.
"It's not just residents that will benefit from the project with Chasecrown investing in the public realm around the Kent Town project by activating the street frontage and laneways with high-quality landscaping, green walls and artwork, contributing to the Little Rundle Arts Project."
The project is also expected to create up to 200 jobs during construction1.
Prospective buyers looking to register for project updates should visit chasecrown.com.au.