Hungry? Buy soup to support Hutt St Centre and Catherine House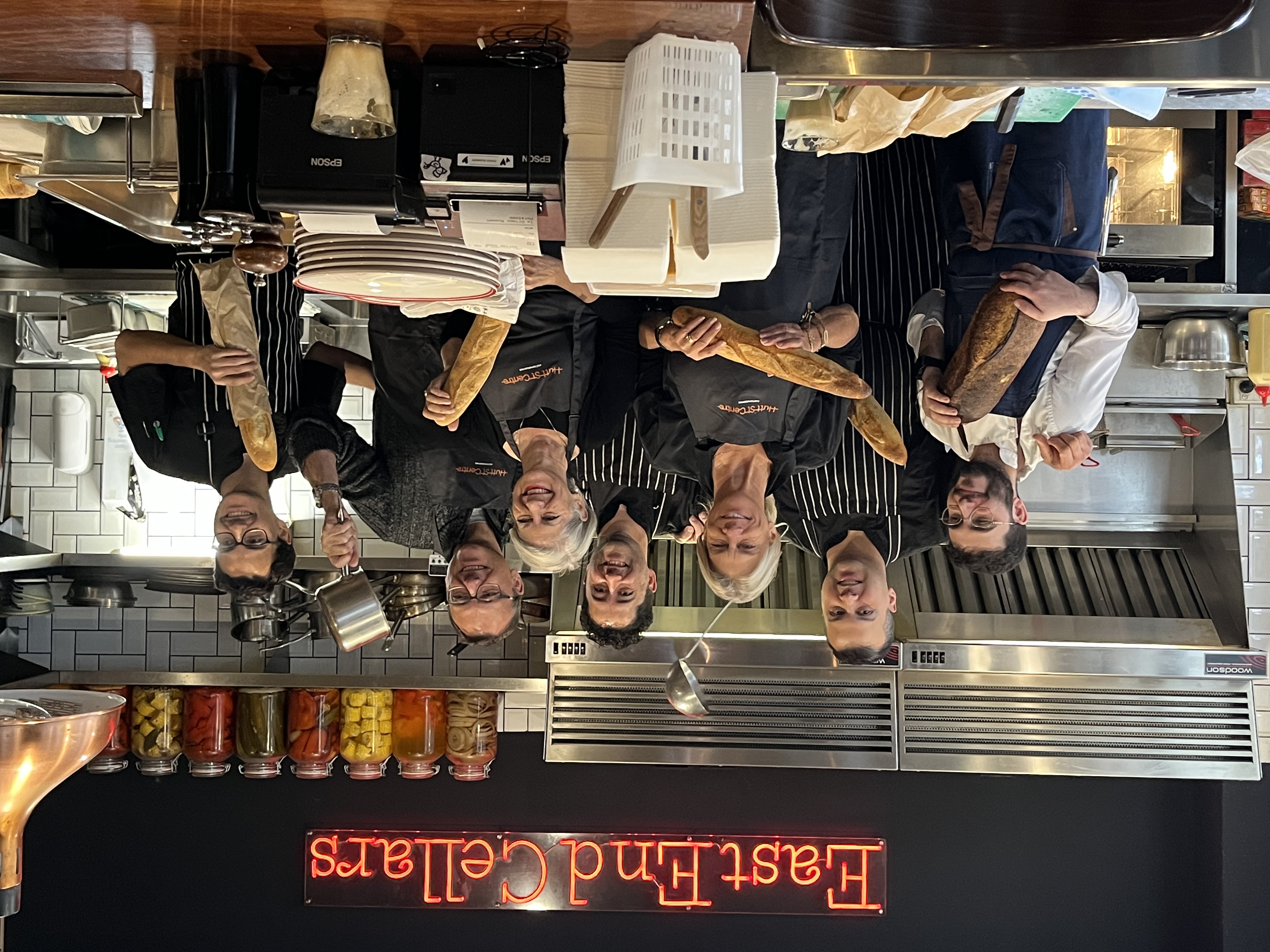 More women than ever are seeking homelessness support this winter, as the cost of living rises, interest rates trend upwards and rental vacancies become almost impossible to find.
Recognising people seeking support and raising a hand to help, East End Cellars is running its fourth annual Winter Soup Kitchen from today, with all proceeds of sales prepared by Adelaide's celebrity chefs going to Hutt St Centre and Catherine House to help women experiencing homelessness.
For the next six Thursdays, the state's most prominent chefs will come together at East End Cellars to cook soup for lunch (or until sold out) and business identities will serve the public as waiters and kitchen hands, having a bit of fun while they're at it to support a higher cause – ending homelessness.
East End Cellars co-owner Margie Andrewartha came up with the concept four years ago after driving through the city with her daughter on a winter's night and seeing women and their young families lining up for food at a soup van and has worked with chef Simon Bryant on the concept since.
"Whether it relates to domestic violence, relationship breakdowns or just being unable to afford or find an adequate rental property, there's no doubt we're seeing more women with children walking through the doors of Hutt St Centre and more women and mothers walking into Catherine House than ever," Ms Andrewartha said.
"We're in a fortunate position where we have hospitality skills that we can use to raise awareness of the struggles they're facing, and we can give back to the community with the support of business leaders and the city's workers.
"Our heart goes out to those in need and raising funds for these two important charities will help them provide the services needed to allow people on their journey to ending homelessness. ."
Each month Hutt St Centre supports 850 people at risk of or experiencing homelessness, including 300 women. Hutt St Centre walks alongside people on their journey to homefulness - a word used to describe the feeling of safety, control and confidence that comes with having a place you want to call home, by offering services including a hot shower, meals, laundry and locker facilities and access to visiting medical and other support services.
Catherine House deals with the immediate issues created by homelessness and supports women in planning a future that helps her sustain housing and builds a life that is meaningful and purposeful for her. It offers crisis, longer term accommodation and support services for women experiencing homelessness. All programs and services are recovery-orientated and provide trauma informed care.
How donations can help Hutt St Centre and Catherine House:
$21 can provide breakfast, lunch and professional advice in a safe, welcoming place at Hutt St Centre;
$25 allows a Catherine House client to receive a gift card to support any immediate needs she may have;
$50 provides a Welcome Pack for a woman arriving at Catherine House;
$97 can provide essential health and wellbeing support for a person sleeping rough like a hot shower, laundry and locker facilities, and access to visiting medical and professional services.
Each week celebrity chefs will donate their time to prepare signature soups, including executive chef and former Tasting Australia curator Simon Bryant, Africola's Duncan Welgemoed, Fino's David Swain and Sharon Romeo, Chianti's Sam Christopher and Maria Favaro, Coal Cellar + Grill's Brent Assam and Josh Gorman, and 2KW's Trent Lymn, backed by East End Cellars executive chef John Lansley.
Business identities who assist on the day as waiters and kitchen hands, will include Coopers Director Dr Tim Cooper, KPMG SA Chair Justin Jamieson, Sarah Constructions directors James and Tim Sarah, Commercial & General CEO Jamie McClurg, SA Care CEO Chloe Kempe, Algo Mas founder Julie Wroblel, Social Policy's Matt Clemow Lord Mayor Sandy Verschoor, Minister for Human Services Nat Cook and many more.
Detmold Group has also donated takeaway bowls and cutlery, and Dough has donated bread to accompany soups sold on the day. Adelaide's Finest Supermarkets have also donated produce for the chefs to make their unique soups.
There will also be a silent auction of top South Australian wines, and the proceeds of Coopers beer sold at East End Cellars during each Soup Kitchen will go towards Hutt St Centre and Catherine House.