Flinders Ports to upgrade its pilot vessel fleet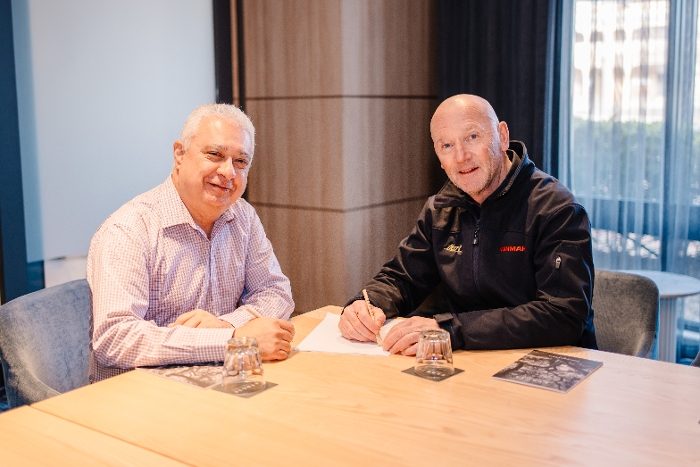 South Australian ports operator Flinders Ports (FP) has entered into an agreement to purchase three new Pilot Vessels over the next three years, working with premier boat builders, Melbourne-based Hart Marine.
FP General Manager Carl Kavina, who has been working in partnership with Hart Marine Managing Director Mal Hart, said the agreement provided new opportunities for FP, all with sustainability top of mind.
Some of those benefits included improved technology to reduce fuel usage and becoming future-ready for alternative fuel types, as well as fuel cell technologies. This will be achieved through a change in engine and driveline, and in future-proofing the hull design to reduce drag.
FP expected to see a 20 per cent improvement in fuel efficiency, which is expected to see a carbon reduction that will equate to 43 tCO2 per vessel per year.
Further innovation will include data insights into the operation of the engine and driveline, allowing for real-time exchange of vessel performance and consumption data.
"We're excited to be working alongside Hart Marine as we build our fleet of energy efficient and technologically advanced Pilot Vessels. Working with Hart Marine to build state of the art vessels and introduce innovative technologies allows us to meet our sustainability targets with a real and tangible focus on reducing fuel emissions now and into the future," Mr Kavina said.
"Hart is committed to solutions that minimise our footprint and the company is currently exploring a range of sustainable manufacturing improvements. An opportunity to partner with teams who share alignment in this vision is a no brainer." Mr Hart said.
"We are thrilled with the support Flinders Ports has placed in Hart Marine and look forward to making a positive impact in our industry, where we believe sustainability efforts have lagged. We are looking forward to pioneering this change in thinking."
Along with sustainability improvements and being able to harness the latest GPS technology and other advancements, FP is also working with Hart Marine to improve safety measures, which include a Hart Marine-certified self-righting capability, and a change in Pilot Vessel size which provides FP pilots and crew with additional room on the outer deck for pilot transfer and coxswain activities.
Similarly, the larger size vessel, with its longer hull design (17.3metres compared to 15.3metres) will allow for fuel cell technology to be retrofitted, leading to zero-emissions technology as the industry matures.
The new Volvo Penta engines will also allow for the introduction of biofuels. Once the best mix or product has been determined and is available for use, FP hopes to see a potential carbon reduction of up to 90 per cent.