VAILO LISTED AMONG AUSTRALIA AND NEW ZEALAND'S MOST INNOVATIVE COMPANIES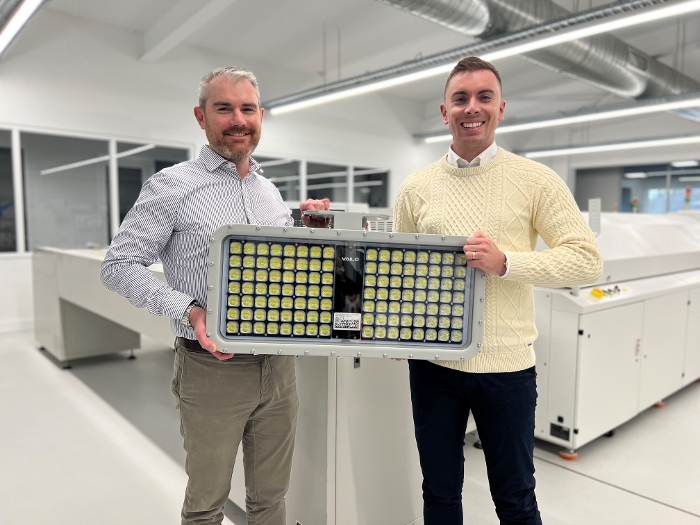 Advanced lighting technology company VAILO has been named by the AFR as one of Australia and New Zealand's most innovative Manufacturing & Consumer Goods companies.
The award was in recognition of VAILO's development of the innovative Zenith Gen-V LED sports light, now one of the best-in-class LED sports lights internationally, and was designed and manufactured in Australia.
With more than 230,000 source lumens, the 1,500-watt Zenith Gen-V LED luminaire has been designed for sports stadia and fields but is also suitable for applications such as airports, seaports and mining operations.
VAILO was ranked 6 th in the AFR BOSS Most Innovative Companies (Manufacturing & Consumer Goods), having been selected from more than 700 nominated companies across Australia and New Zealand.
Now in its twelfth year, the 2023 AFR BOSS Most Innovative Companies List assesses the innovation prowess of Australian and New Zealand organisations. It is judged and compiled by behaviour change consultancy Inventium.
The award comes after a year in which VAILO continued to expand its presence into the eastern states from its South Australian base.
VAILO CEO and Founder Aaron Hickmann said being named on the AFR's list of most innovative companies recognised the hard work and ingenuity of the VAILO team.
"VAILO has created a culture and our own unique innovation processes where the team are supported to push themselves every day, be brave and back their ideas," said Mr Hickmann.
"This accolade follows the AFR BOSS Best Places to Work awards in April where we placed 4th in the Manufacturing & Consumer Goods list, which I believe shows a direct correlation between a happy and innovative team.
"Our approach isreflected in the design, production and continual refinement of the Zenith Gen-V LED and its growing acceptance into fiercely competitive global markets."
Founded in 2012, VAILO is an Australian advanced technology company specialising in manufacturing ultrahigh-performance LED sports lighting and as a premier solutions provider of LED digital displays tailored to sporting venues and major outdoor events.