COMMUNITY HOUSING ART AWARD WINNERS ANNOUNCED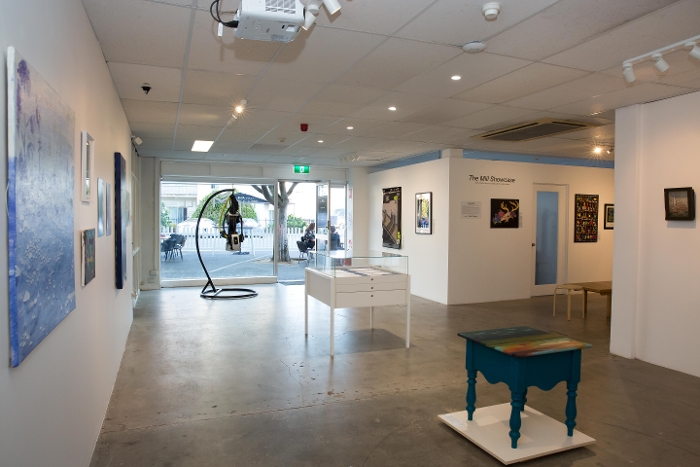 The Community Housing Industry Association of SA (CHIA SA) has awarded 14 community and social housing tenants for their artistic abilities at the biennial Community Housing Art Awards South Australia.
This year's Community Housing Art Awards South Australia (CHARTS) showcases the creative diversity and talent of tenants from 12 community housing providers in an exhibition running at The Mill in Adelaide's CBD until October 12.
The brainchild of the South Australian community housing sector, this year's event attracted 130 entries across four categories: Framed/Hanging; 3D/Sculpture; Photography, Digital and Graphic; and Poetry and Literature.
CHIA Chief Executive Officer, Luke Westenberg said CHARTS shines a light on talented tenants living in community and social housing.
"We know art brings people together, and by displaying their artwork, we hope CHARTS inspires engagement and a feeling of belonging in the community among tenants," said Mr Westenberg.
"We also know the importance of art in helping people deal with a wide range of mental ill-health conditions and psychological distress. We hope tenants who entered CHARTS felt the experience helped improve their own wellbeing through creativity.
"Congratulations to the winners and all the entrants for sharing their creativity, with a broad range of works entered from established artists to artists who picked up a paintbrush for the first time."
Art enthusiasts are encouraged to visit the CHARTS exhibition and vote in the People's Choice Award, which will be awarded on the exhibition's final day at The Mill on October 12, 2023.
The 2023 CHARTS Award recipients are:
Framed / Hanging
• Youth category: Pearl Thorsen, YourPlace (photos 50, 51, 52, 153)
• Emerging category: Linda Fribbins, Kingfisher (photo 28)
• General category: Luke Hooker, Silverton (photo 37)
3D / Sculpture
• Youth Entrants category: Zachary Studley, Genetic Lifeform and Disk Operating System – Abstract Art Piece (photos 67, 68, 168)
• Emerging category: Ty Newnham, Cloudwood (photo 44)
• General category: Alycia Bennett, City Cam, Google Streetview, Screenshot (photos 30, 69, 70, 71, 162)
Photography, Digital and Graphic Art
• Youth Entrants category: Amber Mills, Slow Morning Spent below a Polyester Canopy (photos 22, 133 and 148)
• Emerging category: Leonard Yarnold, Reflections Upside Down (photo 39)
• General category: Phillip Miller, Spirit Dance (photo 19)
Poetry and Literature
• Youth Entrants category: Gislene Nijenahagera, Voices of My Past – Kuginda (photos 163, 174 and 176)
• Emerging category: Kym McLarty, Merciful Silence
• General category: Adeeb Hussain, Something Wrong
First Nations Artist: Marie Clarke, The Storyteller (photos 33, 142)
Artist Living with Disability: Jungle Phillips, Abstract Shon Number 9 (photos 27, 56, 57)
A panel of judges reviewed submissions and based their decisions on originality, technique, composition, message, interest and overall impact. Judges included:
• Artist, Amy Joy-Watson;
• The Art Bus teacher, Miranda Harris;
• Artist Claire Wildish; and
• Patron of arts and community organisations and ABC radio presenter, Peter Goers.
CHARTS prize money totals $7,500.
For photos of winners and their artwork, visit this link.