INDUSTRY LEADER JOE PERSECHINO JOINS YUGO AS CHIEF OPERATING OFFICER and CHRISTOPHER HOLLOWAY PROMOTED TO CHIEF BUSINESS DEVELOPMENT OFFICER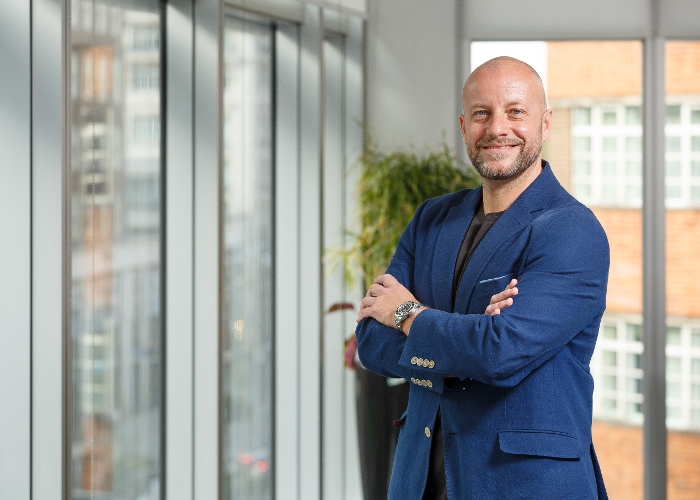 In a strategic move to further bolster its leadership team and drive its global expansion, Yugo, the first global student housing brand and operator, has appointed Joe Persechino as Chief Operating Officer (COO).
From London, Mr Persechino, with Yugo's executive leaders, will optimise asset performance, customer engagement and loyalty through Yugo's three pillars - YugoEco, YuPro, and YuGrow. He will focus on leading a world-class team to support Yugo's objectives by attracting and developing top sales, marketing, and operational talent with a winning culture and mindset. He will also further integrate student market data and intelligence into Yugo's service offering to optimise customer and investor results.
Yugo's mission is to support the student journey and Mr Persechino will further Yugo's commitment to delivering class-leading student experiences. This includes the continuous evolution of Yuniverse, Yugo's technology stack to provide digital services with greater reach and connectivity to students globally.
Mr Persechino is a student and residential housing specialist with more than 20 years of experience in global operational real estate. He brings a wealth of senior leadership experience across major markets such as USA and Europe, with a proven track record in developing businesses and teams to deliver operational results.
Mr Persechino joins from AXA IM Alts – Real Assets, where he was Head of Residential & Student Accommodation, responsible for strategy, deal origination and investment advice. Prior to that he held positions at Global Student Accommodation and Unite Group.
Christopher Holloway, a pivotal force behind Yugo's growth, is promoted to Chief Business Development Officer (CBDO), to deliver on Yugo's strategic growth plans, new market entry and integration. His key focus areas are third-party management, executing on diversified strategies across operational, brand management and franchising.
Mr Holloway has been in the industry for more than 10 years and has been a pivotal part of Yugo's journey since joining the group in 2012. He has played an external role leading growth and is well known across the student accommodation sector. This move is testament to his exemplary leadership, performance and strategic insight across the sector.
Rui Barros, Yugo CEO, said: "I am delighted to welcome Joe to Yugo. His decades of experience across student and residential markets, from both the investor and operational perspective, will be invaluable as we continue to grow and strengthen the Yugo brand. Joe's focus on operational excellence, with his track record developing businesses and high-performing teams, will be a tremendous asset.
Congratulations to Christopher on his well-deserved appointment to CBDO. Christopher has successfully driven Yugo forward into new markets and will continue as we expand our global reach, further solidifying our position as the leader in the global student housing market.
Both leaders will play critical roles in not only enhancing Yugo's current offerings but also in paving the way for its future expansions and innovations, ensuring that Yugo continues to support the student journey with class-leading experiences."
Joe Persechino, Chief Operations Officer, Yugo, said: "I am delighted to be part of Yugo's journey during this pivotal phase of its evolution. My prior experience as an investor combined with a decade plus of operational expertise, will provide knowledge to support Yugo's future as the first global operational brand with class-leading innovation and performance."
Christopher Holloway, Chief Business Development Officer, Yugo, said: "My priority is to lead global business development to new heights and work collaboratively with Yugo's senior leadership to strategically deliver scale. Market conditions are presenting attractive opportunities across USA, Europe and APAC with Yugo well placed to unlock value for student housing partners."