Tiahni Adamson named 2024's Young Australian of the Year for South Australia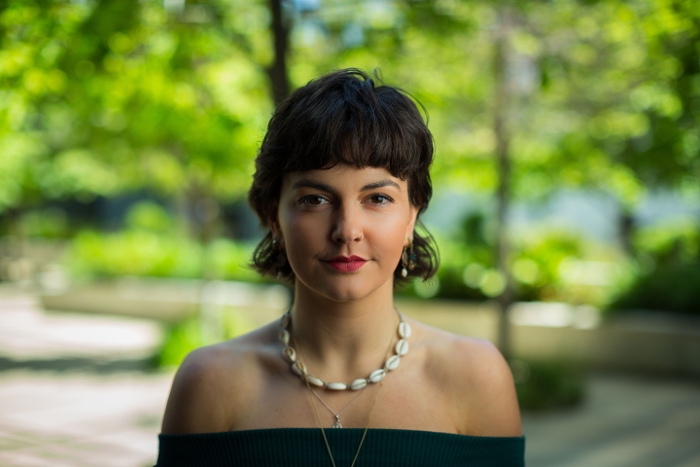 CH4 Global's Wildlife Conservation Biologist Tiahni Adamson has been named the 2024 Young Australian of the Year for South Australia. She will take the opportunity over the next 14 months to build on her work with First Nations communities, climate change mitigation and sustainability.
Ms Adamson, who last year was recognised as one of Science and Technology Australia's Superstars of STEM following her work with the CSIRO on Indigenous education programs, will use the opportunity to promote sustainability and raise awareness of climate change mitigation.
"Conservation biology is critical to the survival of everything that exists. We're at a dire time in terms of climate change and the way the environment is heating, so it's important to save what we've got and protect our biodiversity," Ms Adamson said.
"I'm really honoured to have been named Young Australian of the Year for South Australia and I hope I'll be able to take this amazing opportunity to amplify my work with First Nations communities and conservation biology and take many steps forward with CH4 Global," she said. "I'm so excited for the year ahead."
As CH4 Global's Lead Community Engagement Officer, Ms Adamson works with First Nations communities on land revegetation and incorporates relationship building into her wildlife conservation biology projects – primarily in relation to growing asparagopsis.
Asparagopsis is a red seaweed which is native to southern Australia and New Zealand, which when fed to ruminants including cows and sheep, reduces methane released primarily in burps by up to 90 per cent.
Ms Adamson works with the climate tech company on its path to scalable and profitable production of products that enable the food industry value chain to radically reduce methane emissions through feed supplements.
CH4 Global has been focused on developing the products and partnerships that enable it to reduce methane emissions on a global scale, including recently signing an agreement with South Korean-based Lotte International to provide feed additives to up to four million cows.
The Young Australian of the Year accolade is further recognition of Ms Adamson's commitment to sustainability. In 2019 she trained under Al Gore as a Climate Reality Leader and she has been recognised by the University of Adelaide as part of its Distinguished Alumni program, receiving the 2022 Tirkapena Indigenous Award.
Ms Adamson is also on the national leadership team with Seed, Australia's only First Nations-led youth climate justice group, and a youth dialogue member for the Uluru Statement from the Heart.
As a state-based finalist, Ms Adamson is now in the running to be named the Young Australian of the Year for 2024, to be announced in Canberra on 25 January. The other South Australian finalists are South Australian of the Year Tim Jarvis, Senior South Australian of the Year Sister Meredith Evans and Local Hero – Backpacks 4 Kids founder Rachael Zaltron.