Blog: Discover your brand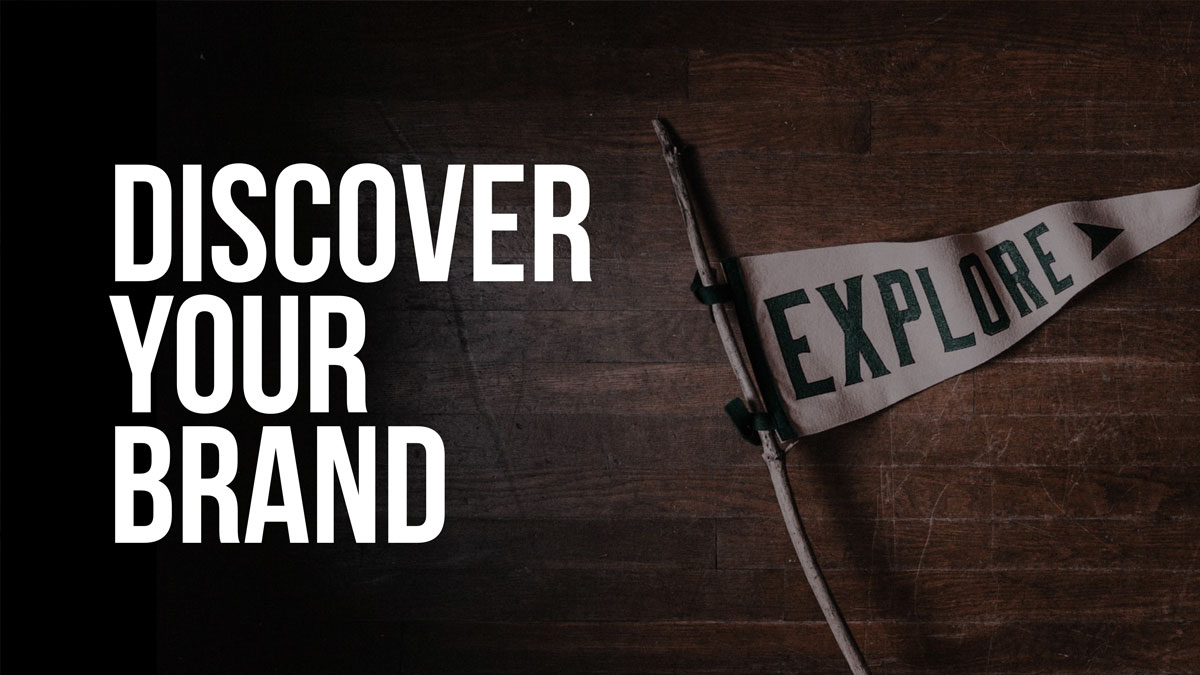 Your brand, at its core, is simply the brand name &/or brand mark. However, your brand should reach further than the logo mark, tagline or promotional campaign. It consists of all and every association, from visual, to experiential, audible and emotional. We call all these elements, apart from the logo mark itself, Distinctive Brand Assets (DBAs), but more on that later.
When starting your voyage through brand land, you need to determine what the very essence of your brand identity is. This means you need to understand the values and positioning of your organisation for both internal and external audiences.
Heart and Soul of a Brand
A great brand has the ability to engage both mind and emotions. Truly, where the heart goes the mind soon follows. Like you, your brand is received by others both subconsciously and on a cognitive level.
The importance of a Brand Identity is to have it align with your business goals. In most cases, it also needs to make your business/organisation stand out from the crowd and improve awareness and recognition. This can only be done if the business goals are unique from their competitors within their category.
Generally all staff need to understand the values of your brand too, so they can be expressed in their behaviour and actions, and translate across to wider stakeholders. Plus the value of your brand, the belief system it embodies, becomes a powerful and effective tool for how you run your business. It can do this by shielding and protecting the decision-making process and help manage benchmarks for business performance.
Distinctive Brand Assets (DBAs)?
DBAs are all non-brand name elements that uniquely signal your brand to the majority of consumers. (Romaniuk, sharp & Ehrenberg 2007). This indirect method of marketing triggers the brand name in the minds of category consumers. For example the 'Dn dnnnn' sound as you load Netflix, or the smell you associate when walking into a certain store, or the 'O what a feeling!' jumping person at the end of a Toyota commercial.
Pictures, faces, colours, taglines, fonts, sound, experience and design all tap into different parts of the brain, allowing a brand to become even more recognisable to consumers. Overtime, anything uniquely linked with the brand has the potential to become a DBA.
Dividing up your DBAs
Are all DBAs created equal? No. You can divide the DBAs up into three levels:
Sacred: Think the coke wave device, or the sound an apple computer makes when you turn it on.
Interpretive: Think IBM's smarter planet mark - The design allows for variations whilst still remaining consistent with the overall visual concept that makes it identifiable to consumers.
Exploratory: A janitor at Disney land started drawing characters with his mop, and now it's an essential part of the brand experience. Or think of how an influencer might genuinely make use of a product or service and communicate that in a unique way.
Reviving your brand
Traditionally brand was always managed through loudspeaker communications. However, a new perspective on how the brand is managed is in order. This could be due to higher levels of cynicism in our society and greater global awareness than before the age of information.
Brand specialists 'Landor' say that "you don't manage a brand – you can't! Brands are not your own." They've developed a community model approach. It's not just the strategy and marketing team that build the brand, but three distinct groups:
Experts (CE, marketing and brand team, outside agencies);
Practitioners (Product developers, client managers, external influencers, super fans);
Employees (everyone in your organization you want to feel empowered to act on behalf of your brand).
By empowering audiences/communities, they then help you manage the brand.
Launch
A planned launch, or at least a planned release, is particularly important as you'll want to powerfully change your stakeholders' perceptions. This may require a gradual change or an all-cannons-blazing change that captivates them and gets them on board. Whether the launch of your re-brand is a success can be measured on a few different levels. Are your stakeholders proud of the brand? Is it affecting growth and fulfilling your business goals? Is it still adaptable for change?
Hughes PR regularly works with brands spanning from start-up to large companies. To discuss how we can help strengthen your brand identity or refresh it, please contact:
Luke Howard
Hughes | Graphic Design