Blog: How to have an agile social media strategy through a changing COVID climate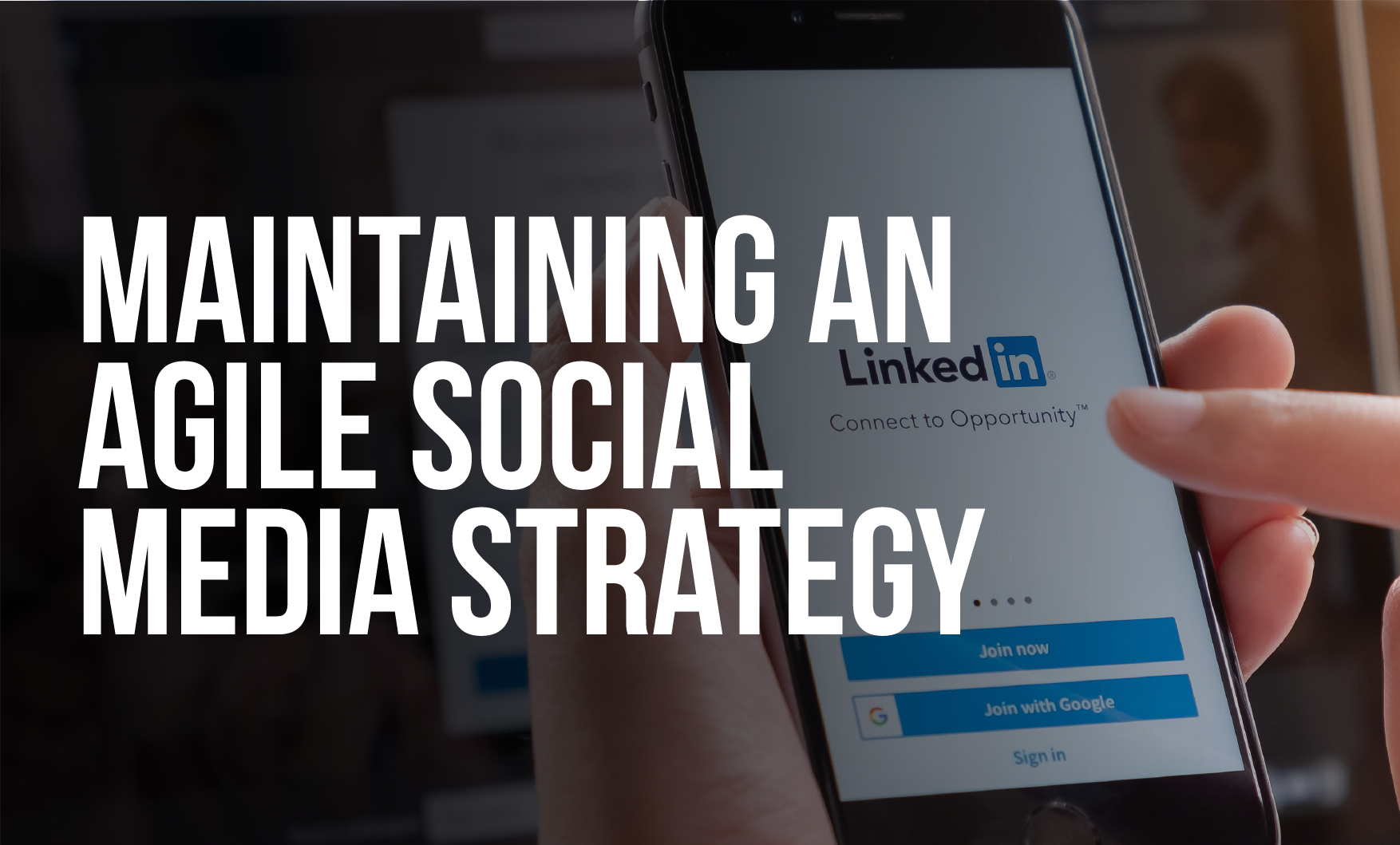 Social media has taken centre stage through the COVID pandemic, coming into its own as a critical communication tool for daily health messages to brands wanting to nurture and attract customers in an online world.
It's often the case that we learn the greatest of lessons through the most difficult times. And this is true for brands and communication managers using social media as a communication tool through the pandemic.
Achieving pre-agreed business goals through this period has required a completely new approach to traditional communications methods. Pretty much everything we did before, has gone out the window at some point. Whether it's the advertising budget allocated to outdoor spending that is no longer as relevant in some states, or the budget allocated to influencers out there 'living their best lives' but who may no longer resonate as well with the broader community. A brand can not afford to be tone deaf to their community's feelings. After all social media is just that – social.
It is those brands that have been able to quickly and nimbly "pivot" their communications strategies that have not just maintained, but perhaps even grown their relevance during this unique chapter of history.
According to Deloitte's 2021 Global Marketing Trends; "58% of consumers could name a brand that was able to quickly pivot its offerings to better react to the 'new normal' created by the pandemic. Of these consumers, 82% said such new, relevant offerings had increased their desire to do more business with this brand."
At the same time, social media usage has surged, exponentially. There is a ready and willing audience of people scrolling more than ever before. While some have sought out their devices for escapism and entertainment, others have through social media found a sense of place and connection with the people, communities and even brands they know and love, through a period of physical disconnect.
Whether it be through a natural disaster or a health pandemic, the way a brand adjusts its communication style to reflect broader community sentiment will set the successful brands apart from the rest.
As Harvard Business Review puts it; "Social media has never been more powerful as a marketing tool. To make the most of it, CMOs and marketing managers must consider how the marketing landscape has changed in the past year – and plan their marketing strategies accordingly for the future".
Take a read through the following tips to help brands adopt a more agile social media communications strategy through COVID-19.
Get to know your audience
As brand owners or communication professionals, one of our primary goals is to forge meaningful connections with our community, but it can also be one of our biggest challenges.
Figure out their pain points, their interests and passions, know what they care about and what gets them so inspired they'll make the effort to actually comment on your post. Stay true to that and to the broader sentiment at that time. Understand why they're on social media in the first place.
And actually engage with them! Remember being social is a two-way street, so allow 20 minutes a day to publish meaningful responses to comments, and spend time posting genuine comments supporting your counterparts – like the shops in your neighbourhood, the business working from home.
Add some light to your content
There is no need to devote your entire feed to COVID-19 lockdown information the minute your business is locked down due to an outbreak. I love the ABC Adelaide social media content approach of "light and shade" – there is a very deliberate reason that ABC posts light-hearted 'Wrens-day Wednesday' photos of beautiful wrens, or cute and cuddly koala shots, it's because they create engagement, every single time! Their audience for some reason, just loves them!
As a news provider, ABC is leaning into the challenge of casting some 'light' on the 'shade' of COVID news that has dominated feeds this past 18 months.
What light can you offer your community? What entertainment and joy can your content bring through this time?
Ease up on the sell
Any crisis communications professional will tell you the first thing a brand should do in a crisis situation is to pause all business as usual communications. Now, this isn't possible for the duration of a pandemic situation or month-long bushfire situation. But it is worth reviewing your 'business as usual' content approach, to make sure it will continue to reflect community sentiment through this time.
This might be the time to focus less on the sell, and more on building valuable human connections. The businesses that build and nurture human connections through a downtime, will be the businesses that recover quicker and enjoy the benefits of their supporter base when the situation begins to normalise or improve. Treat this as a period of building trust and connection with your community, by being genuine and authentic.
Test new channels and features on existing platforms
Now is a great opportunity to try new content formats and test them out on your community! Do they engage with it or do your DMs light up with "what was that?" questions?
If you have it, take the time to look at other accounts that inspire you, or other accounts doing things a little bit differently to create engagement. Perhaps it's designing Instagram Stories Highlight covers in Canva. Or trying some of the entertaining video editing apps out there for creating Reels content. Invite your community to give their feedback by sharing your creation with a 'More of this type of content?' poll in social media 'Stories'.
An agile social media marketing strategy will include scope for identifying new features and channels and quickly creating on-brand, powerful content for them, where suitable (not every format is necessarily suited to every brand type!).
Building a culture of agility around your communications and marketing tactics, including for social media, will place your brand or business in the best possible position to respond quickly when you need to and possibly emerge from something like the COVID-19 pandemic, even stronger than before.
Be prepared to be flexible and be brave to try new things. After all, you've bravely made it this far in a fast-changing social media world!
---
Hughes | Social & Digital Media Consultant