Reducing the burden of stroke in Aboriginal communities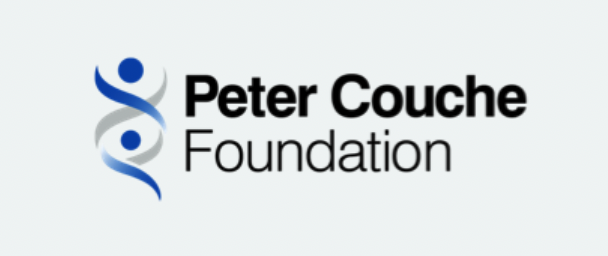 A program which focusses on wellbeing, engaging with community and innovative ways of providing emergency treatment and rehabilitation to reduce the incidence and burden of stroke in Aboriginal, and rural and remote communities in South Australia will be discussed at the 6th annual Stroke Forum on Monday, 22 November.
The Stroke Forum, being held at the National Wine Centre from 10.30am to 3pm, is being facilitated by the Peter Couche Foundation and aims to create a collaborative dialogue around the issues of stroke, its incidence, management, best practice and research.
South Australian Health and Medical Research Institute Senior Project Officer and UniSA PhD candidate Katharine McBride will discuss her research as part of the forum, which has focussed on re-thinking how our health system cares for Aboriginal women and how stroke outcomes can be improved.
Ms McBride said Aboriginal and Torres Strait Islander people experienced higher rates of stroke and had worse outcomes following a stroke regardless of where they lived.
"Heart disease and stroke account for about one fifth of the difference in life expectancy for Aboriginal and Torres Strait Islander communities," Ms McBride said.
"We know that if we want to improve the health of Aboriginal people we have to target these conditions, and part of that is good prevention strategies for people aged in their 20s, 30s and 40s.
"The data shows there is also a high number of Aboriginal women suffering heart disease and stroke, but not a lot of focus on what's driving this increased burden and what we should do to prevent it."
Ms McBride's research has looked at the biological, behavioural, social and cultural wellbeing aspects of what contributes to or prevents stroke, which showed that social and cultural wellbeing influenced health in Aboriginal women, including data that indicated women with a stronger cultural identity and social connectedness and lower levels of grief and stress had a lower incidence of heart disease and stroke.
"We've heard from Aboriginal communities that it's important to create a narrative around keeping your heart healthy and preventing strokes, and it needs to be positive, rather than what is wrong. For women, being strong and being able to lead and nurture your community, you need your health
to do that."
Ms McBride will be having a conversation about experiences of stroke with Aunty Janice Rigney as part of her presentation. Other guest speakers include Professor Benjamin Kile, Executive Dean of the Faculty of Health and Medical Sciences at The University of Adelaide, Associate Professor Tim Kleinig on tele stroke systems of care and Dr Mardi Steere from the Royal Flying Doctor's Service on Australia's first stroke air ambulance.
The Stroke Forum's keynote speaker will be Professor Geoffrey Donnan, Professor of Neurology, University of Melbourne, and Co-Chair of the Australian Stroke Alliance. Professor Donnan will be speaking about the stroke golden hour – where treatment within the first hour is critical in terms of recovery - and the implications for Aboriginal and Torres Straight Island communities, particularly in remote areas.
The Peter Couche Foundation was founded to progress stroke research and raise awareness of the debilitating brain injury. Founder, Peter Couche, suffered a stroke during the prime of his finance career, aged 42, and has since lived with "Locked-In Syndrome", where his brain is sharp but he has very little physical ability.
Chair, Stephen Couche, said it was essential to continue the dialogue around stroke and treatment opportunities, whether it be raising awareness of risk factors, rehabilitation, care plans or research outcomes.
"Stroke affects people across the entire community, however we know there are also significant inequities for the Aboriginal community," Mr Couche said.
"By supporting research through the Peter Couche Foundation, we hope to make a significant difference in the coming years, and we hope to make such an impact as to save lives in the seconds which count, and in the treatment and rehabilitation which follows."
The Stroke Forum will be opened by Mr Couche. For further information about guest speakers, please click on the attached program.
The media is welcome to attend. To arrange interviews with any of the speakers, please contact Verity Edwards at Hughes PR on 0412 678 942.