Celebrating the past, present and future on International Guide Dog Day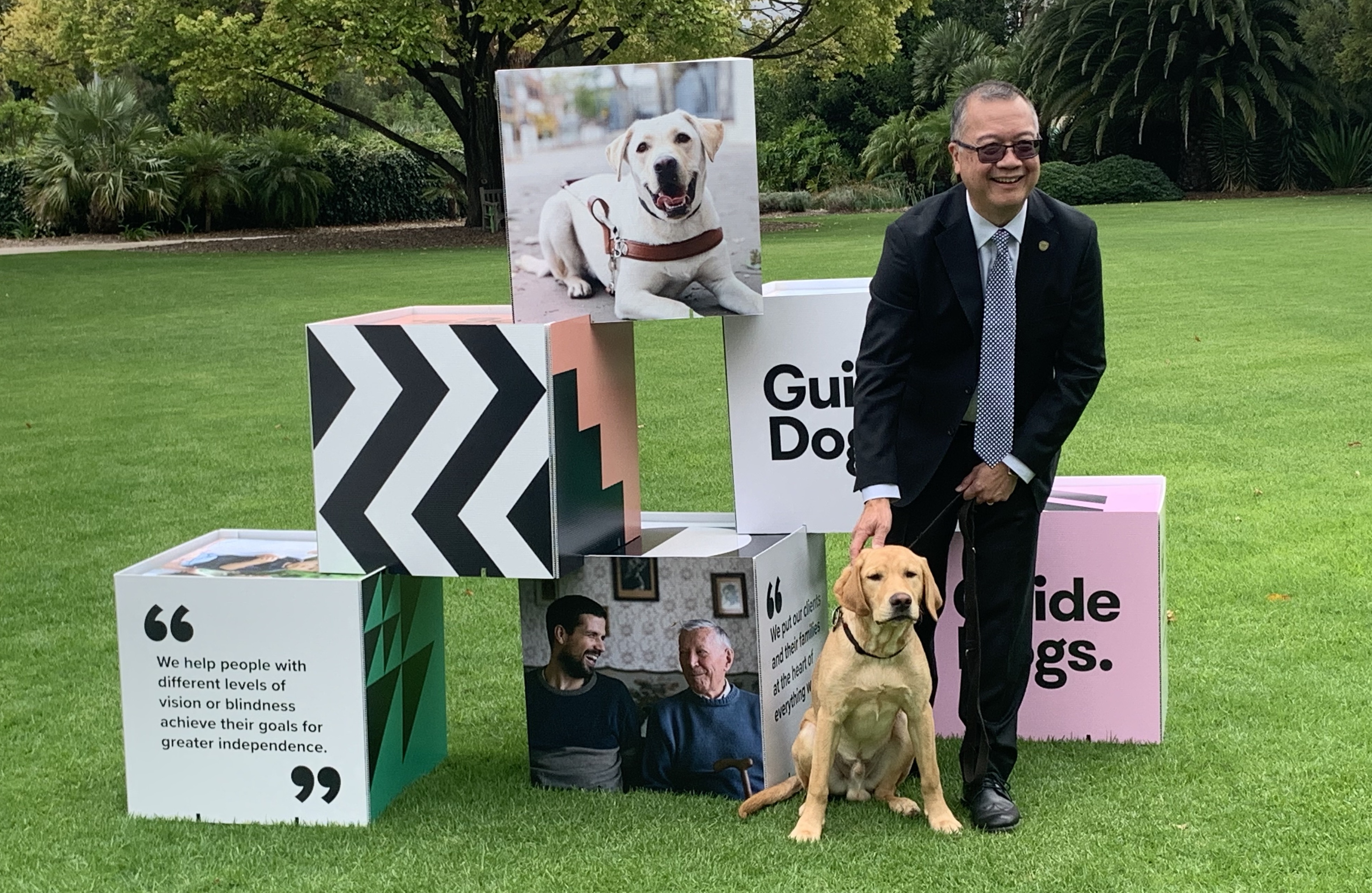 Guide Dogs SA/NT is celebrating International Guide Dog Day with a Labrador-filled garden party at Government House, celebrating Guide Dogs who have served in the past, at present and those being trained for future support roles.
The garden party will recognise 89 dogs that are currently in various stages of their career to support people living with low vision, blindness, and other specialised needs.
"Guide Dogs has provided a much-needed and highly-valued service in South Australia and the Northern Territory for the past 65 years, and we want to show our appreciation on International Guide Dog Day to the trainers, the families who have raised our dogs and to the people who have cared for them as they in turn provided much-needed support," Mr Chia said.Guide Dogs SA/NT Chief Executive, Aaron Chia said the event will celebrate the services provided to people since 1957, including recognition of the dogs that have retired from service over these past 12 months.
"Guide Dogs are an essential part of a person's life and provide not only unwavering support and comfort, but unconditional love."
It takes more than $50,000 to breed, raise and train a Guide Dog or Assistance Dog.
With a new litter about to begin training, Mr Chia said it was time to celebrate the many volunteers who helped raise and train the prized puppies.
Guide Dog Orientation and Mobility Instructor, Taylor Bradshaw said it can take up to two years to raise and train a Guide Dog or an Assistance Dog. Over the last 65 years we have had the support of many volunteers that have assisted in the raising of our pups. We currently have more than 180 Puppy Raising Volunteers who help to support our activities.
"Our Puppy Training Advisors work closely with our Puppy Raising Volunteers throughout the training period, including providing advice and support on socialising the puppies, toileting, learning to walk on a lead, settling on a mat, and then progressing to meeting other puppies and people in parks and on the beach, public transport, visiting shops and social settings, and with general walking," Ms Bradshaw said.
"It's very rewarding for our volunteers knowing that the dog they've been raising may become a Guide Dog, an Assistance Dog, or a Facility Dog, and they will be helping someone with special needs."
To celebrate International Guide Dog Day and recognise the volunteers who have supported the program and the dogs who have served over the years, venues such as Adelaide Oval, the Riverbank Footbridge, Adelaide Town Hall, the Convention Centre, Festival Centre and the Entertainment Centre will turn orange after dark.
The International Guide Dog Day Garden party at Government House will start at 10.30am, and will include an address by Guide Dogs SA/NT patron, Governor Frances Adamson AC.