Celebrating 50 Years of Greyhound Racing at Angle Park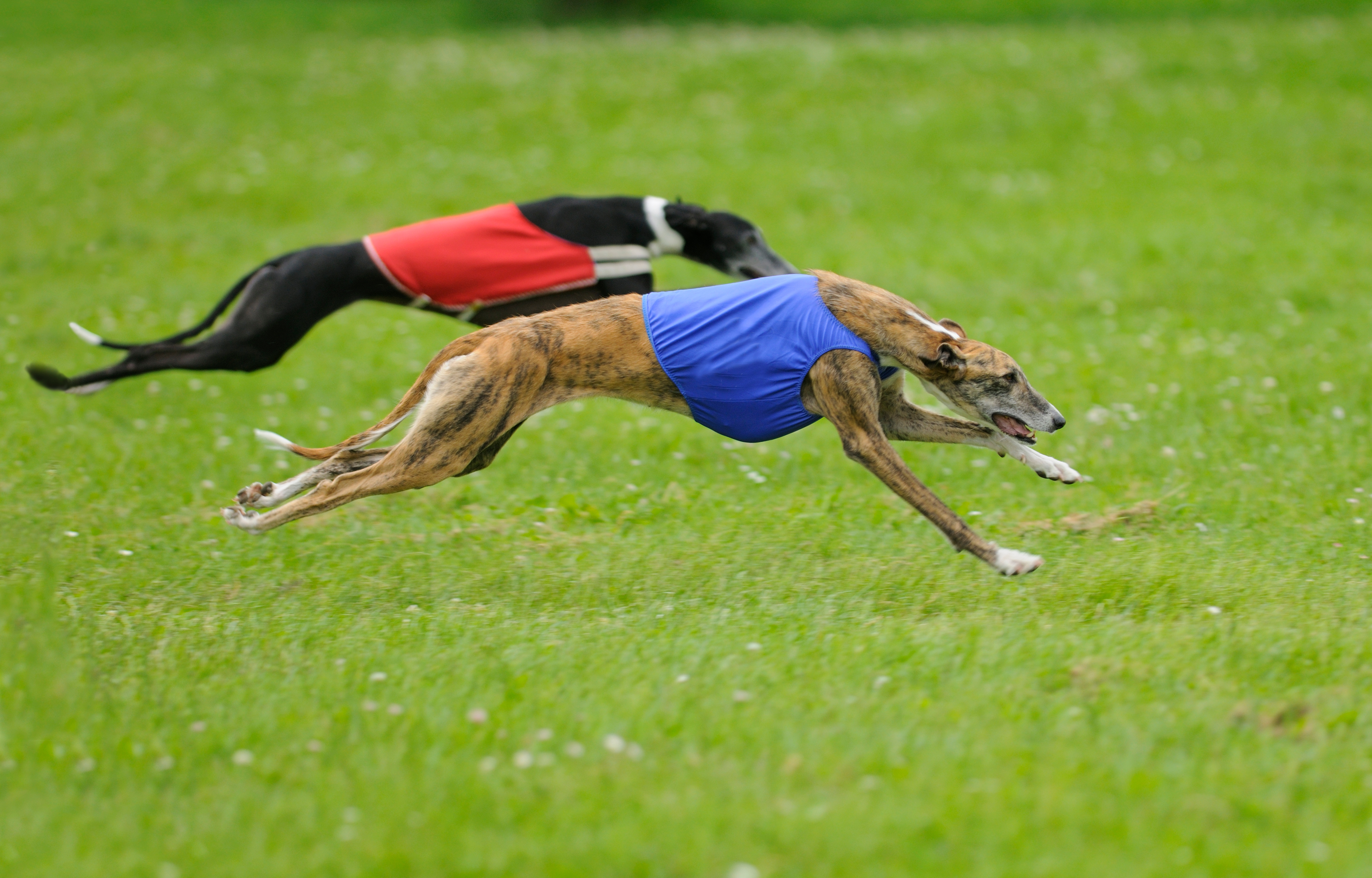 In 1972, the greyhound racing industry was well and truly in its infancy in South Australia, with backyard trainers and growing crowds. It also marked the arrival of Greyhound Racing SA (GRSA), and the opening of its new home base at Angle Park.
Greyhound Racing SA will be celebrating 50 years on April 29, with a race night featuring the unveiling of a statue of arguably Australia's greatest ever greyhound, the aptly named Brett Lee. Brett Lee held the Angle Park 515m track record for almost 20 years - until the track was redeveloped.
The evening will also include the launch of a book celebrating 50 years of greyhound racing, written by veteran race caller and trainer Ray Fewings.
GRSA Chair Grantley Stevens said there had been many changes to the greyhound racing industry over the past 50 years, including significant improvements to the care, health and safety of greyhounds, changes to track design to increase safety and reduce injuries, greater regulation around breeding and racing, and a focus in recent years on the adoption of all retired racers through the Greyhounds As Pets (GAP) program.
"The greyhound racing industry has worked diligently to improve welfare standards and to provide the utmost care to our dogs, both in breeding, training, racing and retirement," Mr Stevens said.
"Tracks are now safer, there are significantly fewer injuries, we ensure better care is provided throughout their careers and when they're ready to retire and start a new life as a family pet.
"We've also formed a great partnership with the Department of Correctional Services to retrain our greyhounds and ready them for life after their career ends, which helps prisoners in their rehabilitation, and helps build empathy and promote caring. More than 400 dogs have been trained through that program alone, of which we appreciate being involved in."
In the 1960s, smaller tracks had been used at Thebarton, Campbelltown, Waterloo Corner, Strathalbyn and Bolivar, among other venues.
Angle Park became home of greyhound racing in 1972, when harness racing allowed the dogs to race on a track on the inside of theirs. Within the year, harness racing had moved to Globe Derby Park, leaving Angle Park to become the first dedicated metropolitan facility.
Major changes over the past 50 years have seen the introduction of licensing, kennel inspections and regulation, which were needed in a largely unregulated industry in its infancy.
With improved changes to breeding regulations and standards, track records have tumbled over the years by several seconds – or up to 40 lengths compared to the 1970s.
Over the years there have also been several standout greyhounds, including Fernando Bale – the first greyhound to surpass $1 million in prize money after he won the Adelaide Cup in 2015, and Brett Lee.
The racing career of Australian champion Brett Lee, who set a track record at the Adelaide Cup in 2001 and won 30 of his 38 starts, will be commemorated with the unveiling of his statue at Angle Park. Brett Lee was sold to a consortium of NSW businessmen in 2002 for what was believed to be a record $800,000.
The 50th anniversary will also be marked with the release of Mr Fewings' book, who has been part of the industry since he trained his first greyhound in 1961, aged just 13 at the time.
Mr Fewings, who covered the opening night at Angle Park in 1972 while working as a reporter at The Advertiser, has been a racing reporter, race caller and trainer for more than 60 years. There's little he hasn't seen throughout his multi-faceted career.
"I wrote about the opening night, there was a huge buzz and there were probably 10,000 to 15,000 people there… people were clamouring to get there, it was virtually an unknown sport," Mr Fewings said.
Having retired from race calling last year, Mr Fewings trains five dogs and races them regularly.
"When we started off you didn't have to have a license, it was unregulated, and now we have regular kennel inspections and there are stringent rules in the manner in which we're keeping dogs. It's all for the better, they're treated like royalty now," he said.
"People race them not just for the competition, but people love them. When you have them for four or five years they become part of your life.
"What I also appreciate is that in 2022, every greyhound, regardless of whether it is a record breaker or slow coach, can have a happy retirement through Greyhounds As Pets."