Catalyzing Change with Climate Technology: CH4 Global and Lotte partner to Redefine Cattle Environmental Impact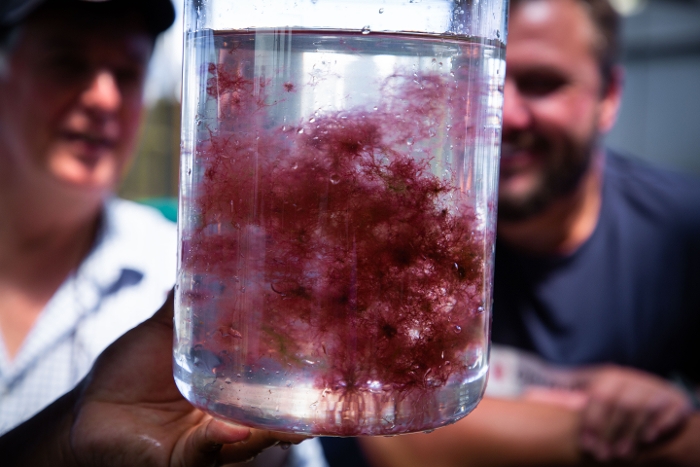 CH4 Global partners with South Korean multinational giant to tackle cattle methane emissions - groundbreaking solution to remove up to 10 million metric tonnes of CO2-e annually.
CH4 Global, Inc., a climate tech company on the path to scalable and profitable production of products that enable the food industry value chain to radically reduce methane emissions, today announced a partnership with multinational conglomerate, Lotte International.
The strategic partnership will take Methane Tamer™, CH4 Global's ruminant enteric methanereduction technology, to South Korea. CH4 Global and Lotte International are advancing studies for regulatory approval in South Korea in consultation with the government.
The partnership includes the initial supply to the Lotte-owned Australian feedlot, Sandalwood, near Dalby in Queensland, for up to 7,000 head of cattle. Sandalwood primarily produces Wagyu Beef.
As CH4 Global's exclusive partner in South Korea, Lotte will provide up to four million cattle with the enteric methane-reducing feed supplement. The climate impact, from reduced emissions from four million cattle would be as much as 10 million metric tonnes, or a conservative estimate of seven million metric tons of CO2-e per year (GWP100).
The target launch is 2025, with Lotte leading commercialisation and CH4 Global manufacturing and supplying product.
"As a company that operates a beef business in Australia, reducing methane gas is a very important ESG issue. Therefore, we are actively working together with CH4 to reduce methane gas generated at Sandalwood and supply low-carbon beef in the market. In addition, we are working to introduce CH4 Global products in Korea to support the Korean government's goal of reducing methane gas emissions." said Ki-ho Jeong, CEO of Lotte International.
"From the start, CH4 Global has been focused on developing the products and partnerships that enable us to reach our critical goal of reducing methane emissions on a global scale. This partnership with Lotte is another step in the direction of achieving our vision and putting our groundbreaking feed additive in the hands of farmers and food producers worldwide," said Steve Meller, CEO and co-founder of CH4 Global.
CH4 Global's unique solutions provide the best market opportunity to rapidly scale, and along with partners such as Lotte, the opportunity to massively reduce climate impact.
Methane Tamer™ uses a red seaweed (Asparagopsis) which, when added to cattle feed, drastically reduces the animals' methane emissions by up to 90 per cent while also reducing the feed energy lost to methane emissions.
The world's 1.5 billion cows produce more than 150 million tonnes of methane annually -- the largest single source of methane globally. At more than 12 billion tonnes of CO2-e per year (at an average of 100 kg methane/cow), this is a larger GHG output than from the US, the EU, and India combined. Moreover, the UN cites methane as over 80 times more impactful than CO2 on global warming over the next 20 years.