Online lender Our Money Market undertakes $10.5 million capital raise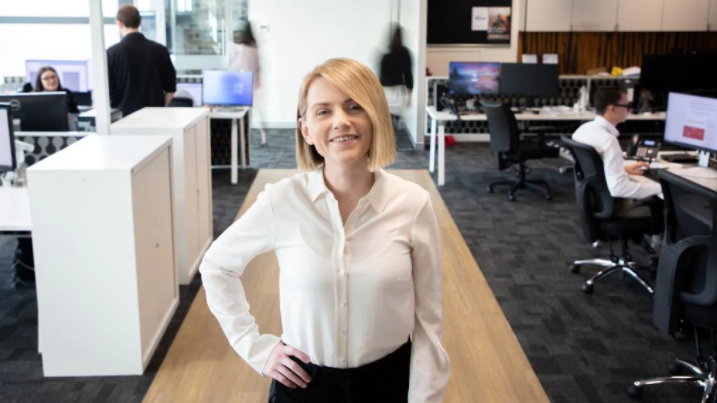 OurMoneyMarket (OMM) co-founder Crystal Anderson.
---
Rapid but responsible growth fuelled by an expanding network of vendor partners has led fintech and online lender OurMoneyMarket (OMM) to undertake a $10.5 million strategic equity capital raise.
The capital raise, being managed by KPMG, will be used to increase its funding warehouse facilities to help fund loan originations set to reach $135 million by the end of the calendar year.
The company, which only began trading in August 2017, is already on-track to reach $50 million in funded loans by the end of the financial year through a model built on vendor partnerships, digital technologies and responsible lending practices.
Identifying a gap within the highly competitive online lending market, OMM launched their new point-of-sale finance solution, Handypay, 9-months ago and has since established a growing network of more than 250 vendor partners, predominately from the home improvements sector.
These vendor partnerships are helping to grow Australian businesses ranging from carpet and window covering companies to roofing and solar firms, through to pool builders and kitchen installers.
Loans funded through vendor partners now account for 50% of OMM's loans with the balance coming through the company's digital channels and organic website traffic.
OurMoneyMarket Founder and CEO, Adam Sutherland, said we're working on a strategic capital raise designed to attract investment partners who not only just add capital, but also give us access to networks, expertise and new markets.
"This approach follows our first equity capital raise back in 2018 where we raised $4 million from N2N Connect, who're backed by Japanese financial media giant Nikkei Inc, and Singapore-based tech company investor YK Capital," said Mr Sutherland.
"Our rapid growth to date has been due to identifying strategic opportunities in a crowded and highly competitive marketplace - both in Australia and overseas - and investing in the customer experience to provide real choice and disrupt the traditional lending market.
"We're not seeking growth for growths sake though, it must be sustainable and responsible growth, and this means ensuring we continue to lead the industry with our responsible lending practices as we scale up.
"Our originations have been growing by 25% month-on-month, whilst ensuring we maintain the highest standards of responsible lending practices. This has enables us to maintain gross loss rates under 0.3%, well below typical consumer lender loss rates of between 2.5% and 5.0%.
"Our focus on responsible lending has enabled OurMoneyMarket to become profitable within a couple of years, something that's largely unheard of in the fintech sector."
OurMoneyMarket's low loss-rates have been achieved through the integration of digital technologies with its own practices including loan verifications by a dedicated, specialist credit team based at its new Adelaide Head Office.
"As a fintech, you mustn't just invest in technology, and building relationships, a strong team and culture are vital to ongoing success," said Mr Sutherland.
Over the past two and a half years, former NAB securitisation banker Adam Sutherland and OurMoneyMarket co-founder Crystal Anderson have been slowly building their team, during which time they also relocated their operations from Sydney to Adelaide.
This month, as the company took up residence in their new city office, they added former NAB Senior Quant Research and Developer, Roger Lee, to their team as OurMoneyMarket's Chief Technology Officer. Mr Lee spent the past 16 years as key member of the bank's award-winning securitisation team.
Further key appointments are planned over the coming months as OurMoneyMarket builds towards establishing a team of around 35 employees by the end of the year.
Media Contact:
Simon Hatcher, Hughes PR
0419 780 071
simon@hughespr.com.au